Four years ago we said yes to the improbable. The impossible.
It seems like yesterday we sat down and planned out something we would call Mercy House.
It seems like forever ago.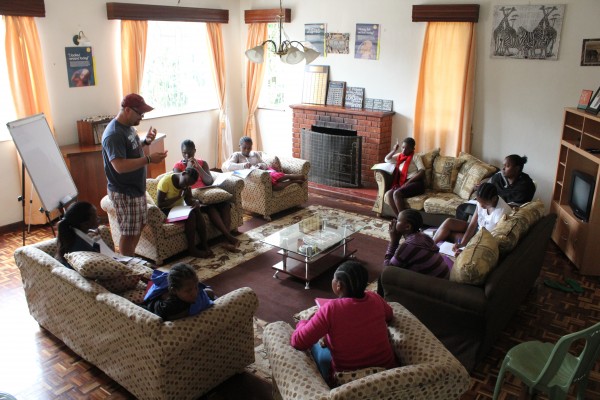 2011
"Several times over the course of the weekend, the audacity of this crazy idea would hit us. Terrell and I would pass a knowing look over our kid's heads or he would squeeze my hand in reassurance or just whisper the name of Jesus in my ear. We waivered between extreme exhilaration and total nausea but we simply could not deny that we felt the undeniable presence of God in our conversations and the Holy Spirit leading us.
I'll never forget sitting down with Terrell, our bills, monthly budget, and savings account figures in front of us and trying to decide how far we could take this dream before it financially ruined us if no one dreamed with us. While we knew this was a journey of faith, it seemed like a daunting task, especially since we were doing it alone.
"This could ruin us, you know," Terrell said as we stared at our bank statements and 401k account. "I think we can do this for two years at the most."
"We will get churches to help us and the readers of my blog. They know about Maureen and they followed my story about Africa," I tried to reassure him. But deep down I was scared and he was too. "Let's pray." Again.
"God you know we are terrified. But we believe you have led us to this point. We don't know how this is going to work but we are trusting you to show us."
I spent hours laying awake at night during this season, trying to figure it out. I even jotted down a list of names of people I knew with money. I thought we had a good plan.
We were wrong. God had better plans," from Rhinestone Jesus: Saying Yes to God When Sparkly, Safe Faith Is No Longer Enough
And that plan included you.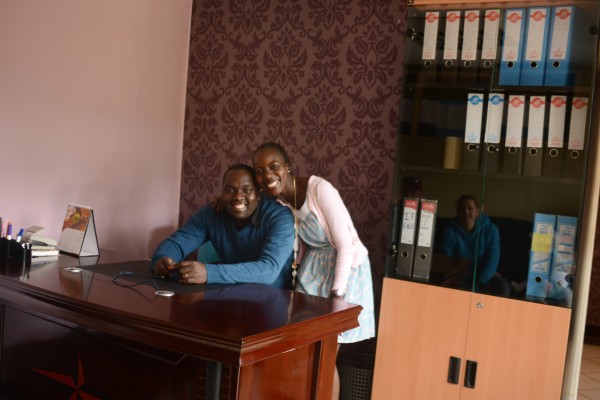 Our Kenyan Director, Maureen, with her husband, Oliver, Program Director
God has done the impossible.
Saying yes has changed everything for our family. 
We are living wide awake.
This journey has been filled with big faith, big failures, big fears and an even bigger God.
And we are saying yes. Again.
After months of praying and planning, my husband, Terrell, has accepted the invitation from the Mercy House Board of Directors to become the CEO of Mercy House to help lead the vision for the organization to expand its borders beyond Kenya and empower women all over the world.
Last week, he resigned from the job he's had the last 11 years, a corporate America job and all the benefits that go with it.
We are stepping into the unknown.
Because we know Who is already there, waiting for us.
We are excited. We are scared. (It's a big pay cut and he will have to raise his salary).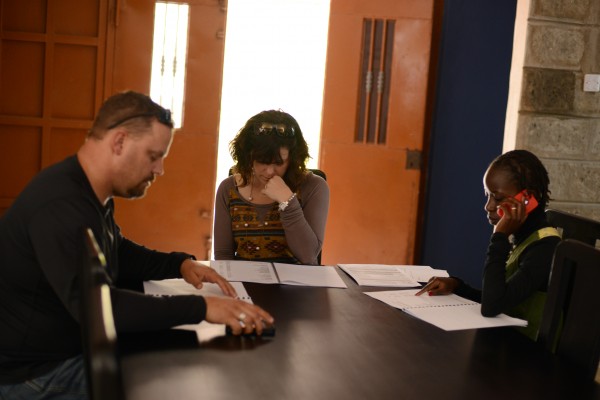 I wrote these words in my book last year:
"Do you have a dream today? Perhaps you're wondering if it's your dream or his dream for you? Here are some characteristics of a God-sized dream:
It will be bigger than your capability.
It will require hard labor. Even with modern-day medicine, childbirth is risky. Similarly, birthing a dream requires hard, long work. It won't be easy.
It will look impossible. You won't have the resources, details, or all the answers.
There will be a big gap between your yes and the reality of your dream. That space is God-sized. If we have all the answers, resources, funding, the perfect plan, it might be our dream and not his. But when we don't know all the details or have all the answers, it gives God room to show up.
It will require great dependence on God. If it fails, he receives glory in our failure. And if it succeeds, he gets the credit. Our God-sized dreams serve two purposes: they grow the dreamer and they give God glory. Our dream starts with our small faith and ends with a Mighty Savior."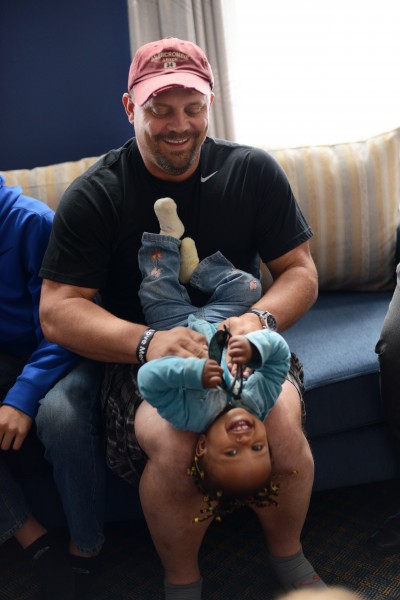 And today, we are trusting these words. Again.