I'm happy to introduce you to this week's guest poster Christy for my Wednesday series 
Yes, Works For Me!
 Please welcome her and be encouraged by her yes to God and continue to link up what works for you.
Sometimes saying "yes" doesn't make sense.
At 26 years old, I was blessed beyond measure as I walked down the aisle to say "I do" to my high school crush. It had taken almost 10 years after graduation and the Lord orchestrating a lot of events for us to reconnect, but in June 2004, we began on an exciting journey of life and ministry together. We were blessed shortly after with two beautiful children, but then got the scary news no one wants to hear at the beginning of another pregnancy: "Your husband has a cancerous eye tumor."
In the midst of radiation, treatment, and checkups in the months that followed, life began looking a lot more precious to us, and the Lord began to prick our hearts for orphaned children. Although we were not able to step forward into an adoption journey ourselves at that point due to health reasons, He brought families into our lives that were in the midst of the adoption process, and we were able to support and encourage them.
Three years later, everything seemed to be healing up nicely for my husband, and his checkups had been consistently good. The Lord made it clear to us that it was finally time for our family to answer our own "yes" to His call to adopt a little girl from Ethiopia. All of our paperwork went smoothly and God kept providing the funds we needed.   Before we knew it, we were on a waitlist, counting down referral numbers and days until we would receive "the" call that would change our family forever.
Just seven months later, in February 2013, our family did change forever… but not in the way any of us had been expecting. My dear husband suddenly went home to be with Jesus. As I tried to pick up the pieces of our broken hearts in the months following his death, and face a new life as a now single mom to my three wonderful children, I was left with so many unanswered questions. I even hid the adoption binder that held all of our important paperwork, as it hurt too much to see it. Not only was I grieving the loss of my husband, but I was also grieving the loss of a child I'd never met but had prayed for and already viewed as our own.
Why did You clearly move us to say "yes" to the adoption process when you knew all of this was ahead, Lord? I prayed in hurt and frustration. Why did You provide everything and keep moving us forward, only to allow us to hit this dead end?
It has only been over time that I've been able to see a little more of the bigger picture. Sometimes our "yes" answers may seem like they just lead to a dead end. Maybe they will result in heartache and unanswered questions. But our "yes" is never about us. It's about acknowledging that our God is greater than us and is writing a much bigger story than the little events of our daily lives.   When we are able to say "yes" to the little things, it strengthens us to say "yes" to the bigger things, less afraid of the outcome. We don't have to know all of the answers, because we can trust that He does… and that's enough for us.
I may never know the reason why God wanted us to say "yes" to something that seems now like an unfulfilled dream. I don't know if I will ever see this desire of my heart come to fruition.   But I can honestly say that it's ok, because I've seen that He just wants my heart to be His, not dependent on circumstances or results. And with my heart held in His hands, I am safe and secure, no matter what life tries to throw my way.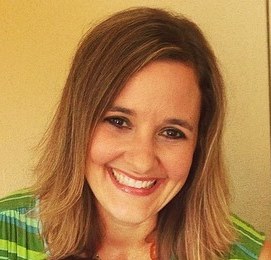 Christy Davis is a mom of three and blogs at What Hope Looks Like From Here, a blog she prays can bring continual hope and encouragement to women.  You can also find here here on Twitter.