His beard is sprinkled with gray. His hands are rough and calloused. His boots are caked with mud. Sweat dripped from his brow as he mowed his parents' farm in his worn Wranglers. The muscles across his back rippled as he worked hard in the hot sun.
I called out his name and he turned around.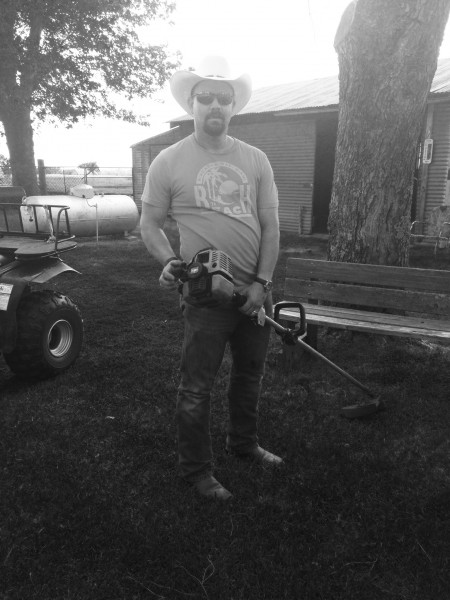 I snapped a picture so I could remember how good he looked. He laughed and shook his head when I told him so.
But I didn't laugh.
Because a wife can look into a moment and see more of her husband if she wants to. But she has to be looking.
When I pause and think about my life with this man, I know that it doesn't matter what kind of day we've had. . . loving each other is  a way a life. And I may be a lot of things, but unloved it not one of them. Even when I am unlovable.
He loves me like this:
It's his protective hand on the small of my back as we walk into an unfamiliar place.
It's the extra stop on the way home to bring me my favorite drink.
It's the meaningful eye contact over a crowd of people.
It's reading the tension in my shoulders and walking across the room to rub it away.
It's one hand in mine, the other uplifted to God on a Sunday.
It's watching him empty the change from his pockets into the jar for an anniversary trip we are hoping to take some day.
It's catching him refolding all the towels and sheets in the linen closet because he saw it needed to be done.
It's forgiving my grumpy attitude before I have a chance to ask.
It's making two eggs instead of one.
It's not leaving.
It's staying.
No matter what.
It's so easy in this life to name all the things our husbands don't do. And most days we could pick them apart if we wanted to. We can always find something when we look closely.
But when I begin to count all the things he does, day-in-and-day out, the list grows long. It's the best thing to do when you don't want to.
There is nothing quite as sexy as a man who loves his wife.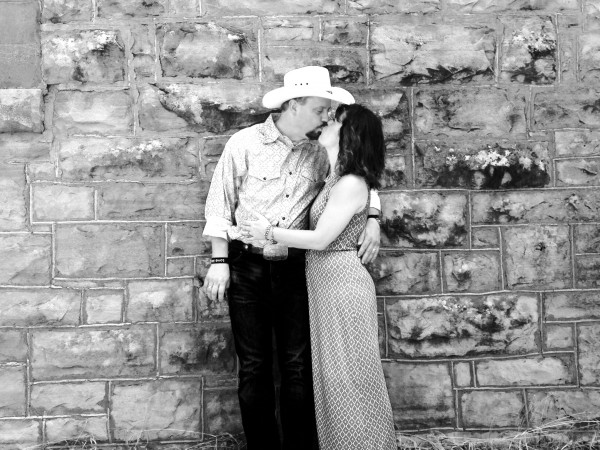 Flowers are nice. Jewelry is grand.  But I prefer how he tells me a thousand ways without buying a thing or saying a word.
Wives, listen. Maybe you can hear it too.