I'm happy to introduce you to this week's guest poster Edith for my Wednesday series 
Yes, Works For Me!
 Please welcome her and be encouraged by her yes to God and continue to link up what works for you.
Twelve years of silence in our home. No children to fill the space of our hearts with laughter. So, we waited.
Little did we know that God's plan for our marriage was a journey of many "no" answers. Test after test, the answer was "no." No, you cannot carry a child. No, the in-vitro has failed (twice). No, you will not be biological parents – ever.
The years ahead were valleys of spiritual dryness. I stopped caring for God's plan. I didn't understand how a loving God would allow us to experience such pain. So, I began to say no to God and those around me. I said "no" to baby showers. I said "no" to interacting with those around me. And ultimately, I said "no" to God.
Yet, God in His grace and mercy picked me up. From the dark cave, I emerged and began to hope again. This time, God spoke clearly to me in Isaiah 55:8, "My thoughts are nothing like your thoughts," says the LORD. "And my ways are far beyond anything you could imagine."
I held tight to His word, believing and trusting that He knew what was best for our marriage. The healing began, but this time things were different. My perspective shifted from what God can do for me to how I can serve God.
He reminded me of my desire to adopt. I was scared, but I shared with my husband. He resisted for a couple of years. Then, he was ready. So, we said YES to God's plan.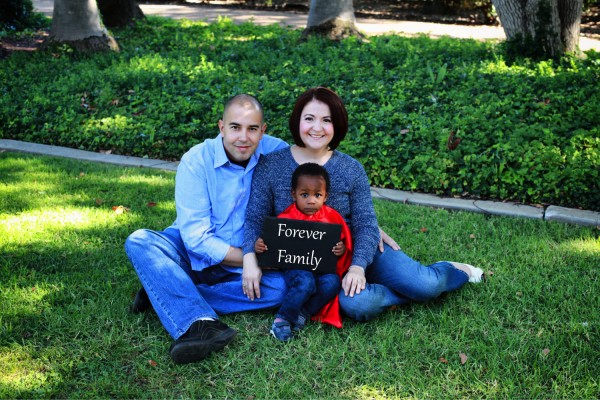 His plan was for us to become foster parents. It's been the most rewarding, yet exhausting, experience. Saying yes hurts. Saying yes is painful. Saying yes is sacrificial. Yet, there is so much beauty in obedience. It is in the place of allowing God to lead our lives that we experience the heart of Jesus.
My heart's true intentions began to surface. I moved from an artificial faith to the real thing. The counterfeit faith I lived for years had me plunged in a superficial way of living; living for self and others vs. living for Him. I've tasted both and there is no comparison. I take God's plan – anytime.
After a couple placements in our home, we met our son, Jeremy. The adoption was finalized this May. I cannot begin to tell you, beloved, what joy I feel. God has entrusted us with this beautiful child, born from our hearts. The Lord truly knows our desires and His ways are perfect.
Today, I can honestly say that I would go back to those days of desperation – anytime – because I know that I had to be there to be able to say YES to Him today.
If you find yourself in such a place, know that He is there with you. Be still, beloved. Listen to His small voice, which is leading you to your YES. It's going to be fabulous!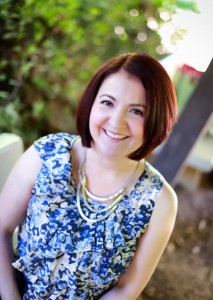 Bio:
Edith is an author, speaker, and advocate for foster children. She enjoys long walks with her husband, playing with her son, and is a bobba fanatic (ok addict). Edith writes at Compassionate Healer Ministries, where she equips and empowers women of faith.