I met Cindy at Walgreens.
She recognized me from the back cover of my book, Rhinestone Jesus.
That happens all the time.
#firsttime
We stood in front of the store and talked for 20 minutes. Two weeks later she showed up for our monthly Fair Trade Friday packing party.
Someone asked her how she met me. She said Amazon recommended my book to her. "I bought it because years before, I'd read Kristen's first book, Don't Make Me Come Up There!
.
Do you know what my favorite story was from your first book?" she asked me while she stuffed bags.
I was sure I had the answer: "The time our dental hygienist gave me good news and bad news: your daughter doesn't have any cavities, but she does have head lice?" I asked. "That seems to be everyone's favorite. We found a new dentist, by the way."
"No," she answered. "My favorite is the one about the black light spy toy your kids got for Christmas and you wanted to see if it really worked and you discovered pee all over the bathroom," she laughed.
Y'all. This is called fame.
It comes at a price.
I still stand at the foot of our stairs and yell, "Don't make me come up there." Often.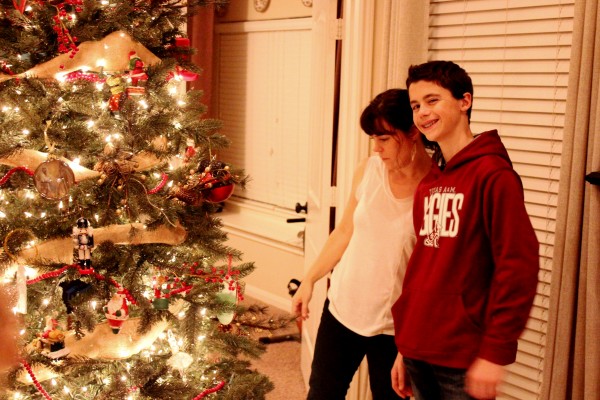 And I've reached an all new low with some of things I've already said the first week of December.
"Don't make me call Santa," which gets an eye roll from all three of my kids and a reply of, "Why call Dad? He's in the other room." Backfire.
"I don't care if your friend's Elf on the Shelf poops peppermint candy, we still aren't buying one."
"Please don't dip your fingers in the Advent candle wax."
"What are you talking about? These break and bake sugar cookies are homemade."
"I don't care if you're nearly grown, you're taking a picture with Santa." #holdme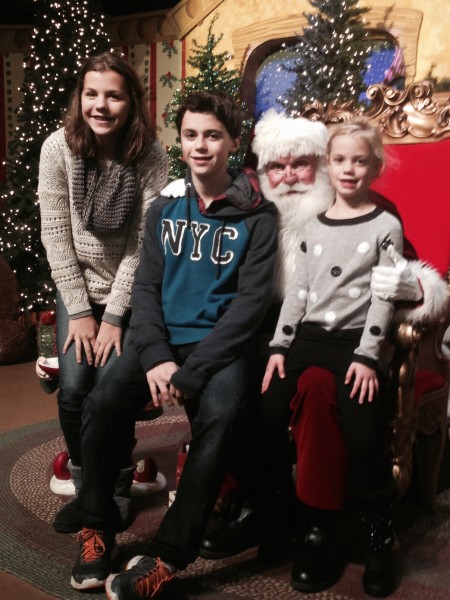 And the other day, I actually said, "Don't make me take away the Nativity," when I discovered my 7 year old dragging around the rope attached to the wisemen's camel pretending it was a black mamba trying to eat baby Jesus.
Baby Jesus survived that attack. Unfortunately, one of the wisemen didn't.
Motherhood is not a joke.
Especially at Christmas.
What are some things you've said so far this month?