I had grand plans for the first night of Advent.
Just imagine the setting with me: Holy Christmas music in the background, my family breaking bread together over a lovely home cooked meal, while we politely asked about each other's day and write down a long list of our blessings. We would listen intently to the daily reading, reflect quietly as we pondered the truth and then gather around our Jesse tree to place the first ornament on it together.
But somehow on the first night of Advent, we ended up eating overpriced sandwiches at Schlotzsky's across from our church because our kids were running late for youth group. We had a lovely family fight (complete with teen eye rolls, tween grumbling and whining from the whole lot) for good measure.  By the time I remembered the new Advent book I tucked into my purse at the last minute, I felt like a failure.
I'm pretty sure everyone sighed loudly when they saw it, too. Because failure is good at convincing us it's too late, even before we even start.
Terrell pushed through and read Ann's words aloud in that sandwich shop: "There was this family-Jesse's family. A family that was like yours…a family that loved each other and hurt each other and forgave each other and failed each other. A family that failed God….They failed and fell and were like a fallen tree."
I smiled at him as he read on about the miraculous shoot springing up from that hopeless family stump…"out of the stump came one tender branch that would grow right into a crown of thorns, right into a rugged cross, right into a ladder back to God…."
I swallowed down my frustration and in the first few sentences of this book, I didn't remember my failure.
I remembered what God can do with it.
When we got home, I asked my baby to place the first Jesse tree ornament on the tree. There was no music and it was far from holy. And she reminded me twice she wasn't a baby.
But even without the perfect setting, it was still important.
We can't quit, even on the ugly days.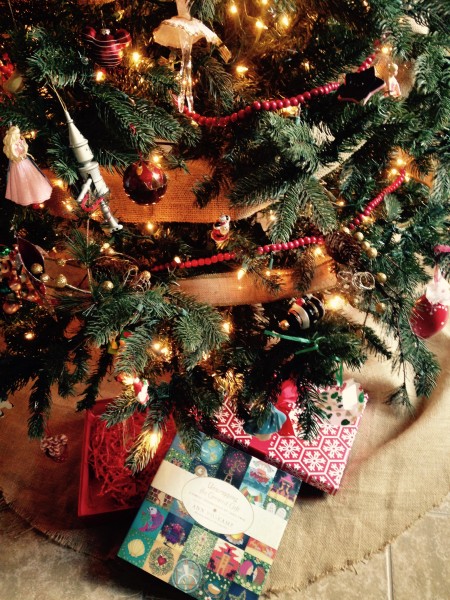 Because it's not the gifts under the tree our children will remember–the must-have electronics, the hottest toys–it's the traditions.
This week, she wanted the stockings hung in order, just so. She asked for loud Christmas music while we decorated the tree and she arranged and rearranged  Baby Jesus as the Star of Season- just like last year and the one before.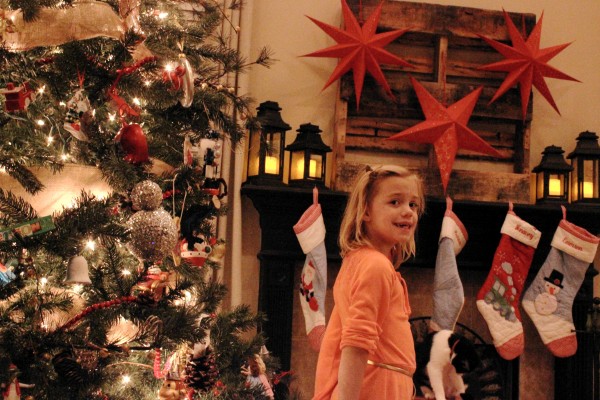 Traditions are more than hot chocolate while looking at Christmas lights or opening new matching pajamas on Christmas Eve while listening to Dad read The Night Before Christmas.
And that's why we push through our failed plans and our own failures. Because traditions are the act of passing down what we believe to our children.
It's not just a great idea; it's a gift we give our kids. We practice and retell truth and it works it's way into their hearts.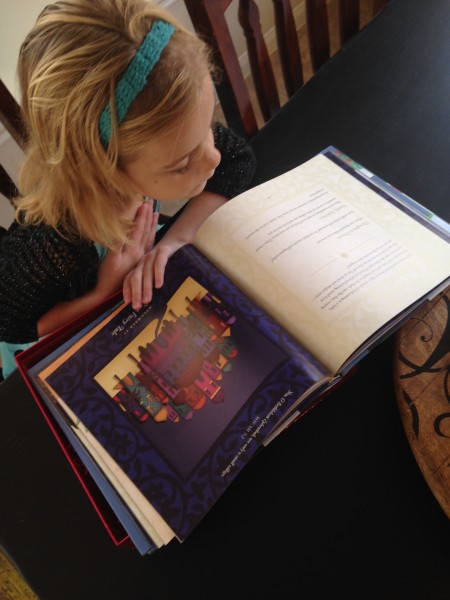 And there is no better opportunity to teach these important truths this time of year.
Because the Gift has come.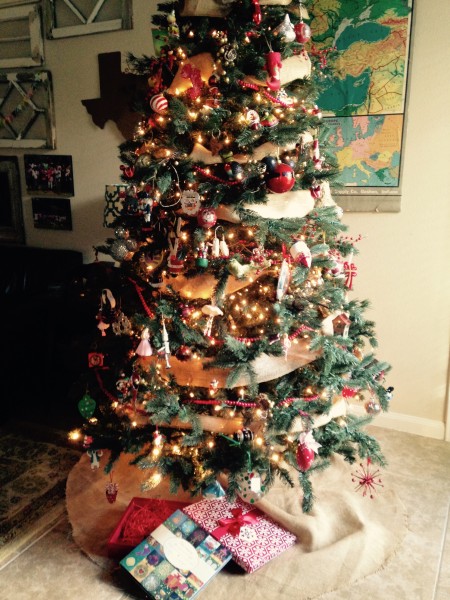 Christmas is for The Unwrapping.
More than anything, I long to slow down the rush of the Season, to linger, to focus on the meaning behind the traditions. I want to remember why we remember and I want to pass the Truth to my children.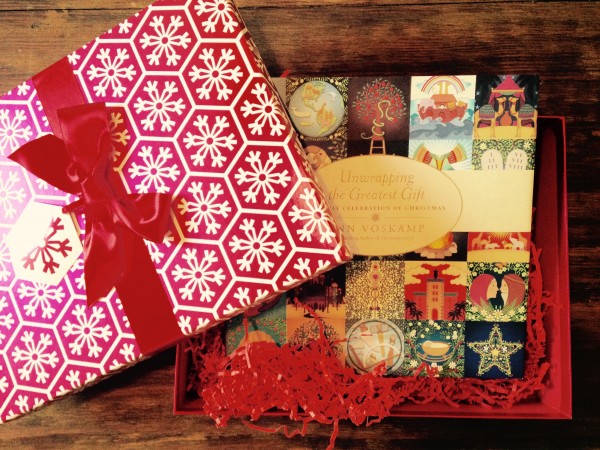 Counting down the days to Christmas isn't just a fun family activity. It's not just another thing to add to our list. Celebrating Advent makes us reflect on the meaning behind the grand tree and gifts we give to each other. It makes us pause in the craziness of the season and remember the reason for it.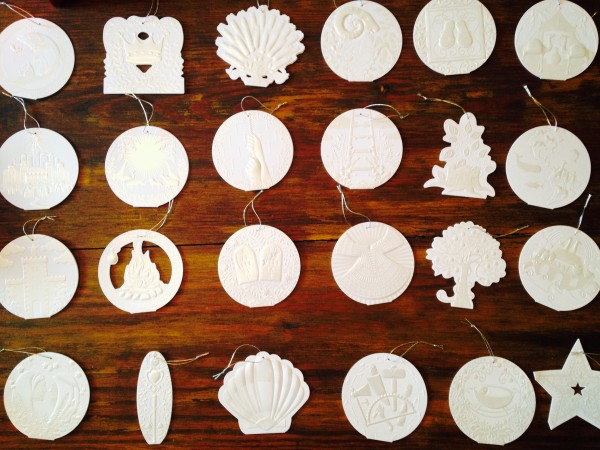 Advent is the best tradition to unwrap Christmas with our family because it's the best way to pass down Truth.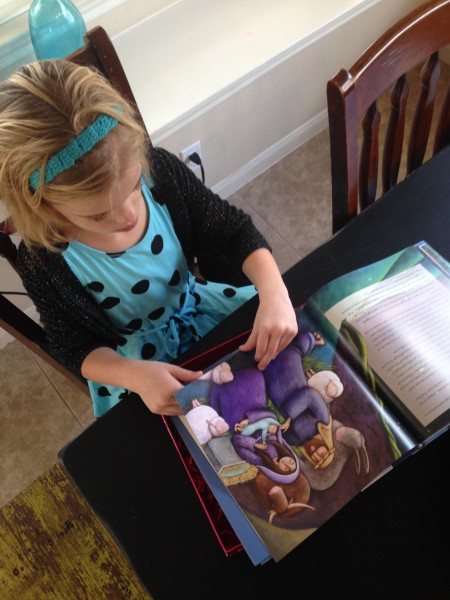 It's the retelling of the Greatest Story. And it's not just for the first 24 days of December.
It's the intentional, meaningful, day-by-day unwrapping of the Greatest Gift ever given.
Even on the ugly days.
Especially then.
————————————-
The book: Unwrapping the Greatest Gift: A Family Celebration of Christmas

The ornaments pictured above. Or download ornaments.
[This post is sponsored by Tyndale Publishers. All opinions and ideas are mine.]