I'm happy to introduce you to this week's guest poster, Jennifer, for my Wednesday series 
Yes, Works For Me!
 Please welcome her and be encouraged by her yes to God and continue to link up what works for you.
We were in the front of a little church in Nsongwe Village praying for women during a women's conference. All of a sudden, one of my friends grabbed me, honestly I thought she was coming in for a hug, but she wasn't. She held me tight and whispered in my ear, "Your yes matters." She went on to say that because of my yes others would come to know Jesus and work on their faith. I was startled to say the least. How could she have known I had just been reading that very same phrase in Rhinestone Jesus? We weren't even Facebook friends yet! After that I just balled like a baby. I love how Jesus works. When you say yes to Jesus, He just trickles into every aspect of your life.
Saying yes to Jesus changed everything for me. When I said yes my life was in shambles. My husband was on his way to prison. I was a new wife, a new mom, and newly living with my mom. This was not exactly how I pictured my life going down. I remember kneeling at the end of my bed after putting my baby girl to sleep. I just laid it all out for God and the mess I was in. I asked Him to come into my life and everything changed.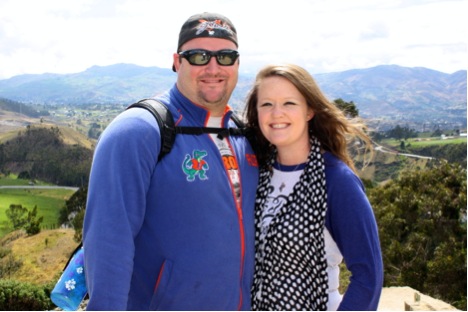 Saying yes to Jesus changed how I lived marriage. I had been married before. It didn't end well. I made selfish choices based on my ideas. I thought I knew Jesus then. I thought I really knew Jesus. Divorce is painful and I was headed that way for the second time when I said yes to Him. Truly.  Some things in our marriage were gradual others were instant. I remember sitting down with my pastor and he looked at me with all the love he could muster and told me that love is a choice. Just like Jesus choosing to go to the cross for me. That was a game changer. If God would still choose to love me as unlovable as I could be, how could I not try to follow His plan for marriage instead of my own? I knew how my version ended. It was not good. My husband and I gave Jesus our marriage and watched Him do amazing things. Six years later we're still going strong, because our foundation isn't built on sand anymore. To this day, I'd rather walk through that mess again than never have done it at all.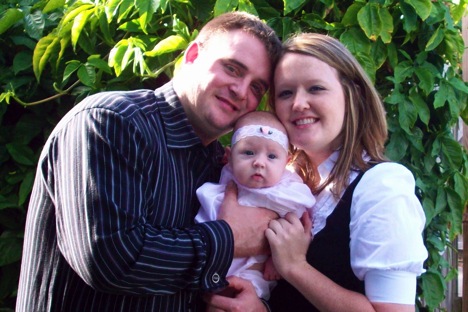 Saying yes to Jesus changed how I lived motherhood. I had never been a mother before. I knew how to babysit, but at the end of the day the kids go home. I knew the basics of mothering my daughter in her infant stage. Like feed, burp, change, bathe, sleep, repeat. I knew there would be more though, because that precious girl in my arms was going to grow. What then God? I read my Bible about parenting, read the attributes of God, and prayed my heart out. I found a godly woman at church who seemed to have this parenting thing somewhat together and sought her out as my friend. I drilled her with questions and sometimes I just watched how she parented. I still do that. Saying yes to Jesus means I don't know all the answers, but God does. It means hitting my knees and seeking His Council for her life. It means disciplining with a Biblical perspective and not my own opinions. It means living and giving grace and mercy. Plus loving that sweet girl like it is nobody's business.
Saying yes to Jesus changed how I lived loving others. Sometimes that means shutting up when I really want to say something. I need my Philippians 4:8 filter and a glue stick instead of a chap stick. Sometimes it means doing things I myself don't want to do, because I'm selfish like that. Mostly, it means trying to love people like Jesus loves people. Maybe it's bringing a dinner, helping with homework, reading a book, making a phone call, or visiting in the hospital. For me it means partnering with a maternity home in Africa that is saving lives. Or as a family, going to the mission field and telling others about this amazing love that compels us to tell everyone we meet about Jesus. That His great love changes everything, because He first loved us. To share with others that God loves them, values them, and that they are important to Him. It means dying to self. Somewhere along the way I realized I must have been the Grinch. I continue to watch as God enlarges my heart, and more love than I thought possible fills it up. Just when I think it might burst at the seams, He fills it up again. Loving others Jesus' way will do that to you.
Saying yes to Jesus changes everything if you let Him. He comes in and turns your whole world upside down for the better.  Saying yes to Jesus will take you places you never thought you would go. For me that's Mercy House, Africa, Ecuador, and one Thanksgiving hunting down someone who was hungry to give a turkey to. People are watching your yes. Jesus is watching your yes. You might not always do your yes well, I don't. That's where grace and mercy comes in. Dust yourself off and keep going. Your yes matters to God. Your yes matters to you. Your yes matters to others. Your yes matters to your spouse, your children, family, friends, and even strangers. Leave a legacy of yes. Let Jesus change everything.
Bio: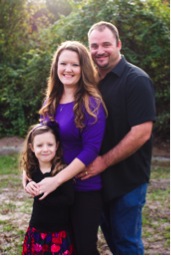 Jennifer lives in Florida with her husband and daughter. Her family has a heart for sharing Jesus with the nations. She loves her family, coffee, books, good conversation, travelling the world, and most of all, Jesus. You can find her writing about her adventure with God, marriage, motherhood, and ministry at This Grace Life.