I was brushing my teeth when he walked into the bathroom. My husband had a funny look on his face, like he was in pain and I wiped my mouth and said, "What's wrong?"
"Can I have a little of your time?" he asked quietly. And he reached to grab both my hands.
Something about the way he asked caused a memory to resurface out of nowhere and I got a knot in my stomach. I turned to face him, afraid.
"You're not going to confess something are you?" I asked quietly, nearly trembling.
The look on his face made me wish I could call back the words. It had been so many, many years ago, and I didn't mean to ask the haunting question.
"Honey, no. No." He pulled me into an embrace. "Today, I just feel burdened for the men I meet with on Tuesday mornings. And for our son who really needs a good friend and I just need a hug." Oh. I let out my breath.
I pushed the dark memory out of my mind and reminded myself of how far we have come.
He wrapped me in his arms and we carried one another's burdens.
If you've read my book, you know we've been to hell and back in our marriage. I have stood at ground zero when there was nothing left.
Not even hope.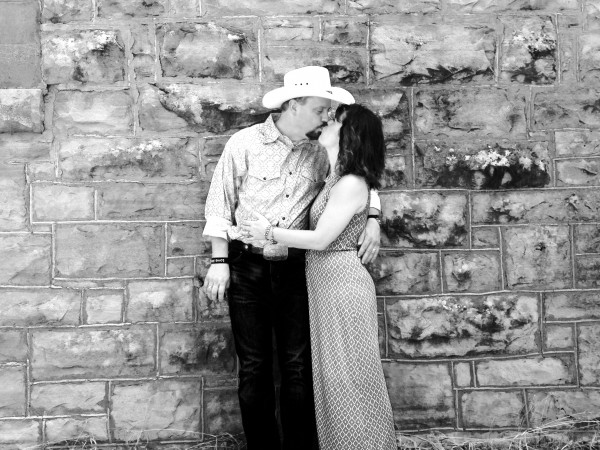 I have hated my husband and desperately loved him all at the same time. I have helped him fight his demons and they have become mine. We have fought our way back to love and we will not stop. This journey has been hard and beautiful, but I wouldn't change any of it. Because I have learned truths along the way: It's usually not the big confessionals that end a marriage, it's the little enemies we overlook and ignore. Here are 4 things that can either save or sink a marriage:
1. Things We Say
Since my marriage post earlier this week looked like a giveaway on my blog, but more like a battlefield on my Facebook page, I thought I'd start with this one and make it very clear: Things we say can sink our marriage. If you read the entire post, you know I wasn't discouraging people from sharing awesome marriage status updates. But I certainly wasn't encouraging husbands and wives to share bad ones. Irritations and annoyances happen in every union, but we should never post them publicly. Every criticism and harsh word we share online or in front of friends or family about our spouse damages our marriage. And words are like arrows, once they are shot, they are  impossible to retract. We might forget words tossed out in anger and the heat of the moment, but I can promise they are seared on the hearts of our spouses for much longer. Proverbs 18:21, "Words kill, words give life; they're either poison or fruit—you choose."
2. Things We Don't Say
Just as words bring death, they can also bring life. Although some of us are more verbal than others (ahem), we should all tell our spouses what they mean to us. Or say thank you more or will you forgive me? We don't need moving speeches or long love letters, but we do need to remember that implying our gratitude or love isn't enough. Something deep and meaningful happens for both of us when we say the words out loud. There's almost a sigh of relief and a renewal when we hear words like, "I appreciate you working so hard," or "Thank you for cooking dinner for our family." Words help and heal and the right ones can be powerful in your marriage.
3. Things We See
Our culture thrives on visual-stimulation. We have so much to look at–to distract us from each other-besides other people and things in print, there's television, cable, movies, Youtube, limitless online options and books that paint such a vivid, graphic picture that leaves little to the imagination. There are obvious threats to every marriage. We can't always help the first look, but we can stop the second one. The images we allow into our minds–from pornography on the computer screen to the popular "romance" movies on the big screen, put our marriages in jeopardy for many reasons. (Side note: 50 Shades of Gray has more explicit sex scenes than the 100 "most naked" films of 2014 put together, according to The Drudge Report. Stay away). Just as we can't call back words, it's really hard to unsee images and it will affect our marriages in a negative way.
4. Things We Don't See
We also can't close our eyes to the things around us begging to be seen. When he fills up your gas tank, that's your husband taking care of you. When she cooks your favorite meal and makes healthy substitutions you'll never know about, she's doing the same. When he offers to pick up the kids from daycare so she can have a girl's night out and she buys his favorite junk food for Super Bowl Sunday, it's love. That sweet tea he drops off, the snow he shovels, the , these are the things we must see. When we acknowledge them, we are saying more than I see the nice thing you did that you didn't have to do. We are really saying I see you. I see you there trying. I see you giving and doing and it matters.