There it is again in my Facebook feed. This time it's a selfie with her husband and her status reads, "The best date ever! My marriage is awesome. #always"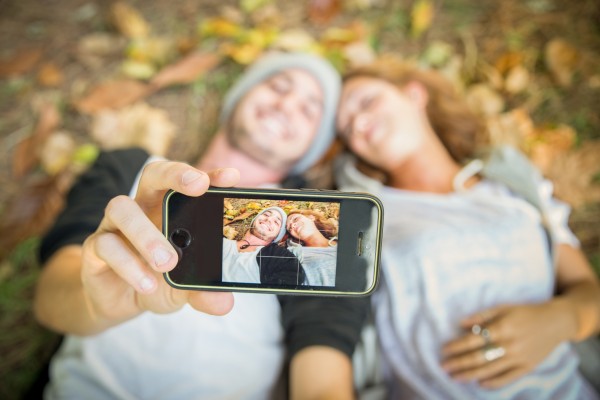 Sure, it's sweet. And I love a good marriage shoutout. But every time I see the "perfectly happy marriage" update, I want to say, please tell me you argue over who is letting the dog out at 2am or confess that sometimes just the way he breathes is hashtag annoying.
We probably all have friends who seem to have the most awesome marriage all the time. Every day is flowers and romance with him remembering every little thing and her sweetly ignoring every little thing he forgets. There is never arguing or irritating. It's hashtag awesome.
First of all, I'm not so sure this kind of marriages exist.
I have been married 20 years. I have a great marriage. I have the t-shirt to prove it.
But some days my marriage is not awesome.
We don't always communicate well, live selflessly enough, or remember to just be nice to each other .
We don't always agree over financial issues, have sex enough, see eye-to-eye on parenting stuff.
Just the other day, there was a kitchen standoff because he heard the trash can lid close and asked me if I put the empty container in the can while he was getting a liner. I had the empty container in my hand and I held it up like a boss. Proof. Ha! He walked over to the trashcan and opened it. He leaned over and retrieved the empty bottle of Ranch Dressing I had just dropped in there. He was disgusted. And strangely enough, I had no recollection of putting it in there. This is a Thing in our house.
We've argued over less important things, if you can believe it.
Yeah. So maybe my marriage isn't awesome everyday.
But that's okay.
Because perhaps our greatest strength is that we know this and we still try anyway.
Marriage isn't awesome because it's perfect. It's awesome because we keep at it.
It works because we don't give up. We push through the long, hard days. We forgive selfishness and try to be less selfish. We ignore little annoyances and try to be less annoying.
All marriages have bad days. But every morning is a new chance for an awesome day. And when we have them we should share the happy moments instead of dwelling on the not-so-good ones.
So, the next time we are scrolling down our feeds and we see that friend's happy marriage status, let's go ahead and like it. Because maybe that's what she's doing.