The earrings placed in my hand made me stop in my tracks. I looked down at the neon pink crocheted earrings and was completely speechless. I looked up at Klaw Meh, one of our longtime students and smiled at her. This wasn't the first time she used different yarn. We usually buy whatever we think we can sell, but for Fair Trade Friday, we are a little more selective. I called over a translator and asked why they were pink. "Does she have any neutral ones to sell?" I wasn't sure we could sell neon earrings. I wanted to find out why Klaw Meh didn't use the thread we gave her.
I wasn't prepared for her answer.
The translator explained that Klaw Meh got on a bus and rode to a Walmart to buy the different thread.
She made the journey, spending her own money to purchase the neon thread so she could join the rest of the class. She chose pink because it was all she could see.
I looked into her cloudy eyes masked with cataracts and suddenly I understood.
My heart pounded in my chest as I grasped how desperate she must have been to participate, to see.
Isn't this why we are here? This is why we come Friday after Friday to the cramped cold room, so these women who have been battered and abused and disregarded by our world–can see. So they might see hope and opportunity and mostly God's love they cannot explain or even comprehend.
It's a melting pot of color and countries, this apartment complex in the middle of Houston, that houses thousands of refugees from all over the world. The United Nations rescues them from refugee camps in Burma and Bhutan, Nepal and Thailand and plops them down in what we Texans know as Chinatown. But they don't speak Chinese or English and most of the women were born in a refugee tent with open sides, a hard packed floor and a thick layer of dirt covering everything.
Governments give them refuge from genocide and religious persecution and then they wait for years in those campe-many are still waiting-to come here. To this dank apartment complex in the middle of the seventh largest city in the USA for a chance at freedom and opportunity.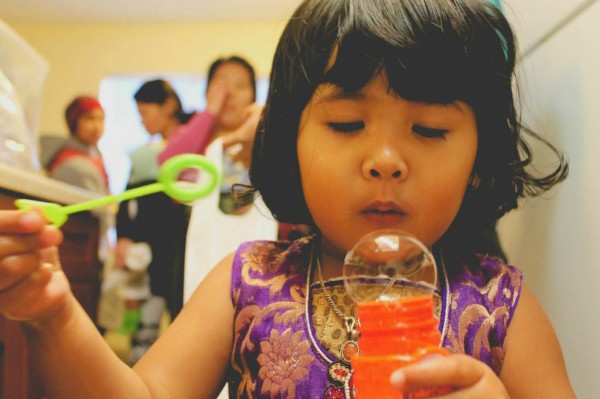 But there's isn't sadness on Fridays. No one complains about living in a two bedroom apartment with 18 other people. No one mentions their husband's factory job that he works 6 days a week for minimum wage, providing barely enough to cover rent and food for the month. No one complains about reusing disposable diapers for their newborn babies because welfare checks don't cover paper products.
No, there's only gratitude and a lot of hope.
Click over to Ann Voskamp's to continue reading the story (and about our BIG announcement!)
Friends, we have so much and it's too easy to see the world through the distorted lens of our western culture. Sometimes God gives us an opportunity to see the world more clearly. Opportunities like this: For just $11.99 a month, you can get a pair of high quality earrings with our new Fair Trade Friday option: Earring of the Month.
Each month features a different style of earring from a different country. We've partnered with amazing faith-based organizations who are helping women in Haiti, Ethiopia, Bangladesh, Kenya, Ethiopia and many more.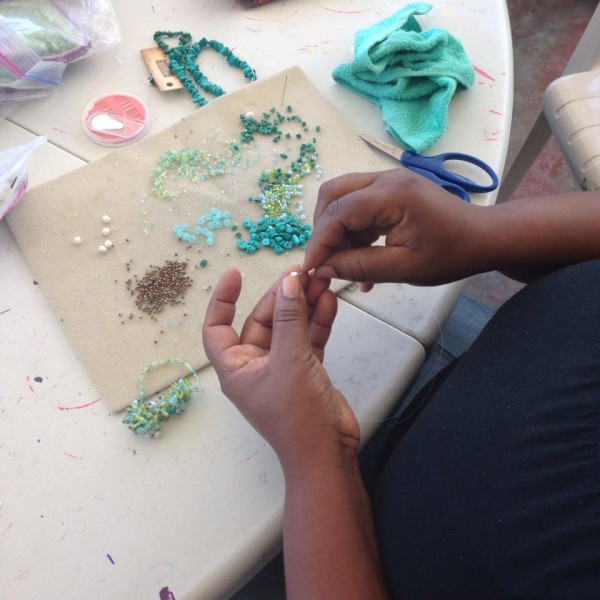 And every pair of earrings come in a reusable bag that creates sustainable jobs for women in Kenya and Ethiopia. It just doesn't get better than that.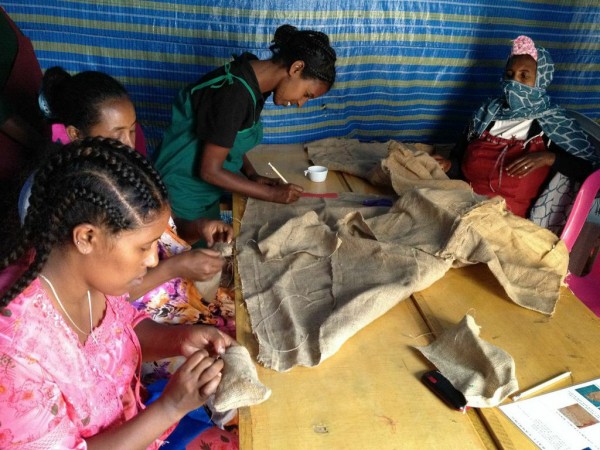 Sure, we probably don't need another pair of earrings, but when our cute accessories have the power to provide a job for an impoverished woman in another country and help her see that she is not forgotten, perhaps this small way to change the world isn't so small after all.

If you sign up for the new affordable Earring of the Month option and come back here and leave a comment on this post, saying you did so, I will choose 25 commenters and send them this beautiful $25 paper bead necklace (color may vary) made by residents at Rehema House in Kenya in celebration of this new launch!
Congrats to comments #3, #4, #5, #6, #8, #9, #10, #11, #12, #13, #14, #15, #16, #18, #19, #21, #23, #24, #25, #26, #28, #29, #30, #31, #32