"Mom, can I have one?" I looked longingly–lovingly--at my secret chocolate stash that had just been discovered by my child.
Shoot.
It was for a rainy day. Or a sunny one. Oh, let's be honest, the weather doesn't matter.  I hide chocolate and eat it alone, okay?
No one would blame me for saying no. I, mean, it's mine.
But I handed over a piece because that's what I do.
Sharing the last bite of the perfect sandwich, a sip of my favorite drink, putting my much wanted pedicure aside to pay for an extra flute lesson for my daughter's upcoming competition, skipping a Sunday nap so I can help my son with a school project, sitting in the carline for 45 minutes so my 2nd grader can bring home the class hamster that isn't allowed on the bus–these are just a few of the things I do for my kids in a day.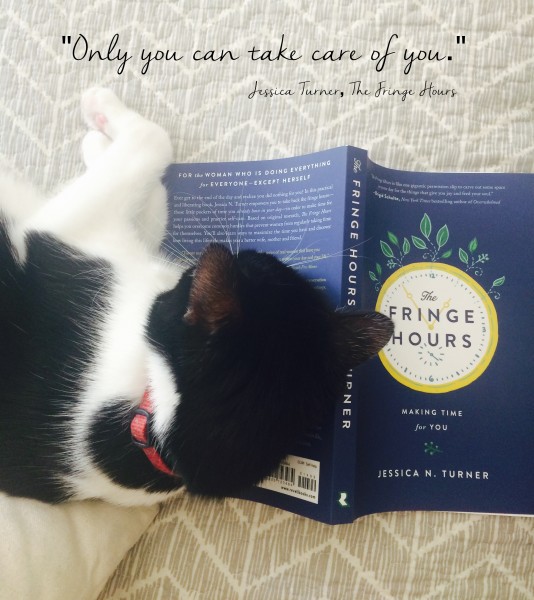 While they are in school, I spend the bulk of my time on writing projects or working for Mercy House. I oversee volunteers in and out of our house all week long. One day last week, I wired money to Kenya, counted product (there were 650 coin purses), had two Fair Trade Friday meetings-one on the phone and one in person, answered email, signed some books, wrote a blog post, and placed 3 wholesale orders for a Fair Trade Girls Night Out I'm hosting at my house next week. Just as I was sitting down to eat lunch at 3pm, my son walked thru the door and reminded me of his orthodontic appointment.
My yes gives me purpose and fills me in a way that nothing else does, but it's often overwhelming and demanding. And between family and ministry, I juggle, I teeter, I drop a lot of balls.
Probably a lot like you.
I'm a wife and mom, I started a non-profit that cares for oppressed women and both depend on me a lot. It's my job to take care of people.  Often our yes shows us that taking care of others is taking care of ourselves because it gives us purpose and fills a deep need within.
But some days we have to choose between caring for others and taking care of ourselves.
I try to balance it all.
And sometimes I get it right and sometimes I don't.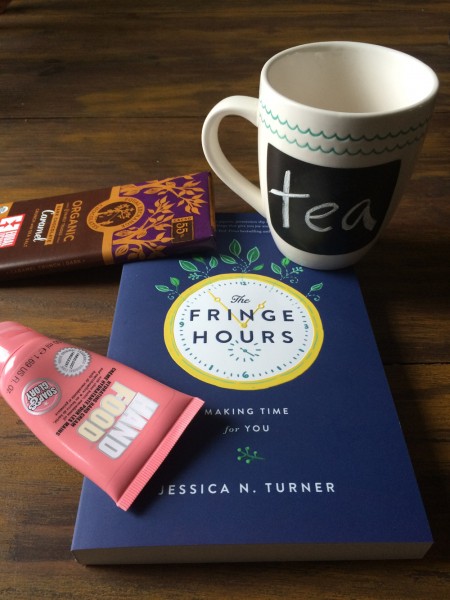 My sweet friend Jessica knows just what I'm talking about. She juggles a lot–motherhood, a full time job, a successful blog, and she just delivered a new baby and a new book! The Fringe Hours: Making Time for You
 encourages women to take care of themselves. I've found it to be rich with insight with meaningful ways to practice self-care. I caught myself nodding and jotting down notes throughout the book. It's permission to rest, renew, and to really slow down.
I've learned some principles that I could identify with in The Fringe Hours and maybe they will  help you care for yourself while you're also caring for others. As I get older, I'm discovering I'm getting better at living by these rules of rest. But it's important to note that I don't do it all. Come over and match up the gigantic pile of sock orphans if you don't believe me. For every one thing I do well, there are two things I don't. And I'm okay with that-as long as I pick the right ones.
1. I let a lot of things go
I typically buy store-bought Valentine's and pre-made cookie dough. I always have piles of laundry and I sweep my floors half as much as I'd like to (I think I mentioned my obsession with sweeping before. I might need medication for it.) I watch Food Network to unwind and then I make the same five meals I've made for the last 5 years. I regularly turn down speaking engagements because this isn't the right season for me to accept them. I try to let little things go that don't matter as much so I can hold onto the bigger things that do.
2. I depend on others 
I lean on my husband a lot. We divide household and children duties as much as we can. And I have a community of people who are saying yes with me and I email, text, and beg for their help regularly. I recognize and acknowledge my weaknesses and I know what I'm capable of accomplishing. It's not much some days. But I have learned the fine art of delegation and I'm okay with asking people to join me as I care for others.
3. I prioritize the things only I can do 
My children only have one mother. My husband only has one wife. I am the only one who can fill certain needs and voids. Anyone can cook a meal (so sometimes I say yes when a friend offers. Sometimes that friend is the pizza man). Anyone can clean my house (and that's exactly what I asked for as a birthday gift in December). I'm the only one who can read the Mother Daughter devotional on my nightstand with my 8 year old who asks me to every night. I'm the only one who can take my son on a date when he says, "Hey Mom, can we go get coffee together?" This principal has been huge for me and sometimes I get it wrong, but if I can keep it as a guideline when I'm feeling torn between what I can do and what I should do, it's so helpful.
4. I say no to things that are time-sucking 
I think this one is very personal because what can be draining for me could be life-giving for you. I probably watch two hours of TV/movies a week. I attend my kids class parties, but I don't serve on PTA committees. I don't usually attend conferences or retreats. I have discovered what fills me up and what leaves me filling empty and it helps me balance the busy places.
5. I say yes to things that are life-giving 
At the height of launching a new book this time last year before my husband became Mercy House's CEO, I felt like I was at a breaking point. So it seemed like really bad timing for me to give up a day every week, drive an hour and serve refugees in my city…something that would eventually lead me to start Fair Trade Friday. But when we choose obedience to God (even when it seems crazy), we are choosing something that is life-giving. More than once, I told Terrell, Trust me. This is what God wants me to do.
6. I've discovered what recharges me
I take a lot of hot baths and drink a lot of sweet tea. I read books that inspire me or just make me laugh. I do regular girls' nights out and sometimes I get that pedicure or even a massage. One day this past year, I did both on the same day.
So, take some time for yourself: Schedule that haircut. Buy that dress. Fill your time with something that matters. Start by ordering a copy of The Fringe Hours: Making Time for You. You'll be glad you did.
Oh, and find a better hiding spot for that chocolate.
This post is sponsored by Revell. All thoughts, opinions and sweet tea are my own.