The text vibrated against the table in the Mercy House warehouse.
I was overseeing a roomful of volunteers and excused myself to make sure it wasn't an emergency.
"Mom, it's an emergency! Can you please bring my notebook to school right now? Plz?? I need it by 4th period for a presentation. Let me know asap," read the text from my child.
I sighed.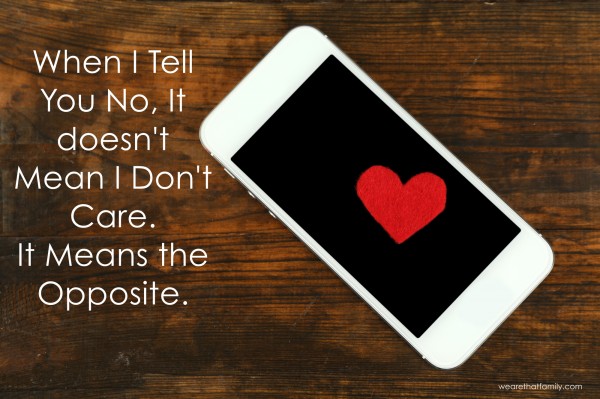 I had reminded my notebook-forgetting child three times to get it off the stairs where it lay all weekend. And earlier in the week, when I'd dropped off the forgotten book in a rainstorm, I had said, "This is the last time I'm doing this." Forgetfulness had become a recurring issue and it was time to put a stop to it.
Before I could respond, there was another text, "Mom? Are you there?"
I knew this wasn't going to go over well. Sometimes doing the right thing as a parent is the hardest thing.
I took a deep breath and typed these words, "I'm sorry you forgot your notebook. Unfortunately, I cannot bring it to you."
Send.
"Why? What r you doing?" was the response.
"I'm working at the warehouse and I have volunteers here. Plus, I already told you I would not bring anything else to school. I'm sorry, but the answer is no."
I went back to work and all but ignored the vibrating phone. When I glanced again, I winced at these words, "You don't understand, Mom. You just don't care."
The hard words found their mark and for a split second I nearly caved. Our kids know exactly what to say, don't they? And I did feel bad. I felt horrible that my kid was about to learn a big lesson in responsibility and consequences.
It was hard not to imagine my child standing up in front of the class to do a presentation without notes.  I really did feel bad.
I texted, "When I tell you no– it doesn't mean I don't care. It means the opposite."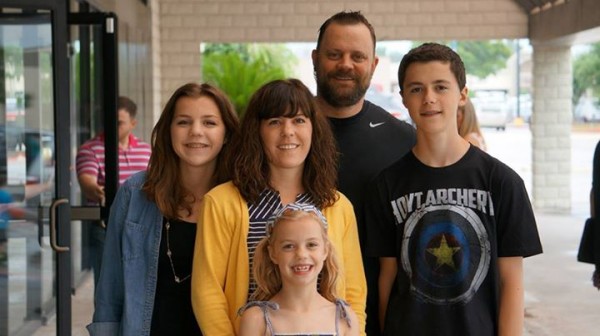 And while my kids might not be old or mature enough to believe or get this principal yet, it's the truth.
Sometimes saying no is about not allowing them to go somewhere or be with someone or do something. Sometimes I get to say yes and that's my favorite, but many times, no is the best answer.
Recently, I observed a woman in the store who could not tell her preschooler no. I mean she said it, but she just didn't enforce it. And after watching him do the opposite of everything she said she continually changed the rules required of him, he started hitting her and calling her names. She laughed it off and I felt really sorry for both of them. Because what might seem like a harmless phase or stage now, can quickly become the norm. And if we don't learn to tell our children no when that's the best answer, one day they might just wonder if we really care at all. Kids aren't meant to lead parents, it's the other way around.
We say no because we want them to respect us. And themselves.
We say no because we want to respect ourselves.
We say no because real life won't always tell them yes.
We say no because we want to protect them from things they don't understand.
We say no now so we can say yes later.
We say no because we love them.
At dinner a couple of years ago, a friend of my daughter's was eating with us. My kids were teasing about how strict we were and listing off the rules we enforced, when this child looked up from their plate and said, "I wish my parents had rules. It would make me feel like they loved me."
It's easy for our kids to whine and complain and even hate that we tell them no, until we don't at all.