I spent nearly 5 long years trying to become a momma.
When the miracle of life finally bloomed in my womb, I had one desire: I wanted to give my baby girl the world. I wanted her to have everything.
And I spent the first 5 years of her life (and her baby brother's, born at her heels) doing just that. We had good intentions that resulted in a child-centered home.
It was a naive desire born of love, but I quickly found out that giving my kids everything they wanted (including my focus and attention), created an atmosphere of entitlement for them and misery for me. The more they had, the more they wanted, the worse I felt.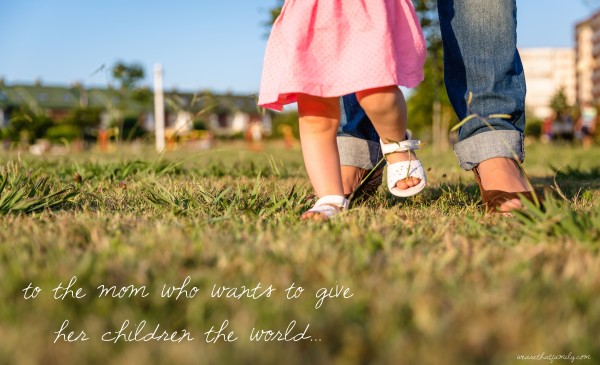 I sat across from my dear friend at Taco Bell the other day, while our kids sat behind us, and devoured massive quantities of tacos and we talked about our busy lives.
We had spent the morning together and the entire time my phone buzzed and pinged and emails piled up. I shoved my phone (which is like a mobile office for a work-at-home mom) into my purse and said, "I think I might have been a better mother before I started Mercy House. Now, I'm just so busy and my kids don't get my full attention."
I thought back to those earlier years where my entire focus had been my kids. I was intentional with them, but something was missing. Our lives were focused on ourselves. In an effort to give them everything (basically what other friends gave their kids and made me feel less guilty) I was really filling their lives with a lot of nothing.
My wise friend raised her eyebrows and said, "You mean before you starting serving others, you only served your family? Don't you mean you had a child-centered home and now you don't?"
It was exactly what I needed to hear to shake off the momentary guilt.
Because we are trying to give our kids exactly what they need and it isn't more stuff- it's perspective.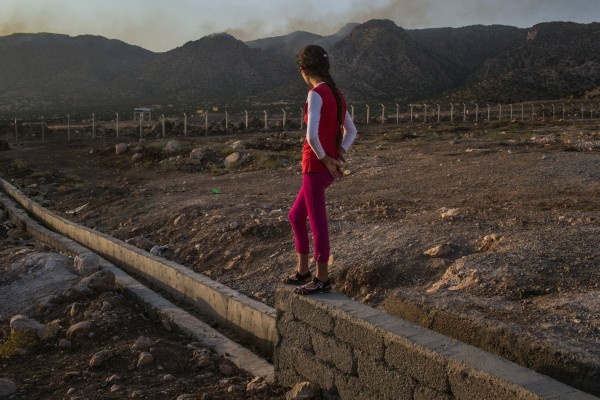 If I give them anything, this is it: The understanding that serving is the tool that teaches us that life isn't about us.
When we lower ourselves to serve others, we are giving our kids something priceless that money can't buy.
Last week, I read a disturbing article about another mother who wanted to give her daughter the world, too. It's universal to want to provide for our children. But instead of better brands and the latest technology, it was provision like food and protection against terrorists. She couldn't do either and helplessly watched as her 11 year old was kidnapped and forced into the life of a sexual slave to an evil man who called the rape of her daughter an act of worship to his god.
I haven't been able to get that mom's face out of my mind. We live in a world where our worst nightmare here has become a part of every day life there. We live in a world where the systematic rape of countless girls is called theology. And I have to wonder if I'm as committed to my own acts of worship. Maybe my sacrifice of praise should be remembering and responding to the throngs of helpless mothers who just want to protect and provide for their daughters.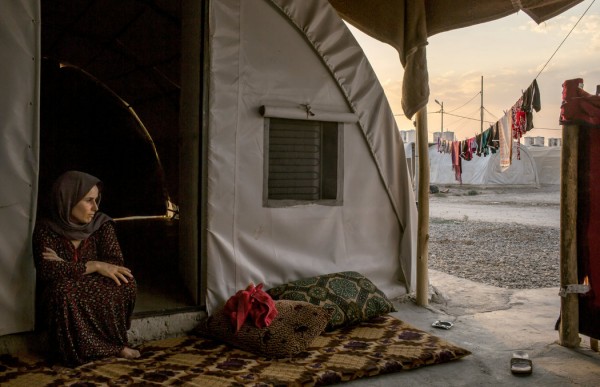 My kids aren't the only ones who need perspective sometimes.
We are far from a perfect family. Last week, I sent a letter of apology to someone I hurt. I grounded one of my teens and scolded my youngest all the way to church. I stayed up too late binging on Netflix three days in a row and didn't open my Bible once.  We mess up daily, and we keep finding God in the messes.
But we have seen the face of God–not in affluence or getting what we want, no. We have seen Him in lowering ourselves to serve those who cannot help themselves.
And if we can give our kids this view-knees on the ground, lives poured out, we really can give them the world.
Because that is giving them everything.
Here are 9 ways to respond as a family, right where you are.