Close your eyes and imagine 14 year old Lilly in Africa. She's finally gotten a chance to get back into school and even though she's a year behind, she is thrilled.
So her teacher is surprised when she misses not one, but four days of school, the second month of school.
She falls further behind.
And it happens again the following month.
Nobody likes to talk about it.
But it's a normal part of life for every young woman: menstruation.
Yeah. And many girls around the globe don't have the extra money to buy products every month that would make it easier to stay in school.
What is an inconvenience for most, is life-altering for others.
"It is a normal part of life – but in many regions of the world it is a taboo subject. The silence around menstruation means girls in some countries stay away from school during their periods or even drop out of education. In parts of sub-Saharan Africa and other areas of the world, girls can miss out on up to five days of school per month or stop going to school entirely because of insufficient access to water and hygiene facilities, no separate toilets for girls and a lack of sanitary supplies." source
My Kenyan friend Susan (and a Rehema House board member, employee of Compassion International), who led my first Compassion trip in Kenya in 2010, has a heart for these girls and their missed education. She and her sister have started an initiative to keep girls in school by supplying them with the basic need of sanitary pads.
And friends, we are going to help. We want to fill as many suitcases as we can with feminine hygiene products to send back to Kenya this month. Will you help?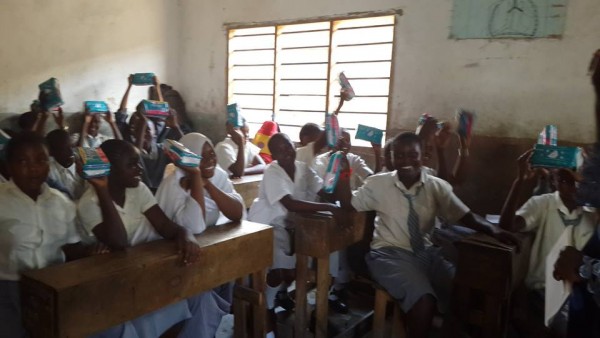 Sisters, mothers, daughters lets join together and meet the needs of countless girls in Kenya.
Sure, nobody like to talk about it, but that doesn't mean we shouldn't.
Please send sanitary pads (all brand, sizes and types) to:
Mercy House
8000 Research Forest Dr. Set 115-110
Spring, TX 77382
Deadline: Sept 26, 2015
Updated to add: Yes, we understand there are cheaper, reusable options. But these take education and time and resources (like soap and water). We will be sending ideas, samples, etc to the women leading this group. Until then, we are collecting disposable options. Thank you.