I called my family into the living room and told them we had to have a meeting, my voice pinched and shaky.
They looked nervous.
I took a deep breath, "We have family pictures this weekend and we have to talk about outfits and coordinating them," I said as I pointed to the wild assortment of clothes spread out on the couch.
"I'm serious. We haven't had them in two years and this is important and I need your help!" They looked at me like I was crazy. I half felt it.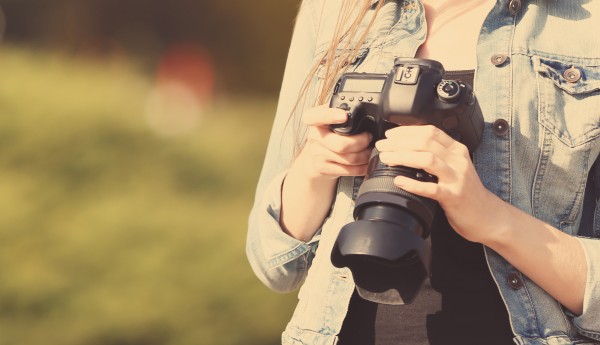 I felt a meltdown coming for days. I had held it together with off-and-on company for months, my husband in Africa when school started along with three carlines, a car wreck, broken appliances, speaking engagements, the pressure of our Mercy House fundraising Gala, stress from turning in another book manuscript, and now, I was going to lose it over clothes.
As I stood in my living room trying to get a grip on reality, the words hanging in my entryway caught my attention. You make me brave. They made me think of the young mother who approached me at the ladies retreat where I spoke recently about Mercy House who waited to tell me, "how brave I was."
I looked at the clothes and I could almost hear the words mocking me.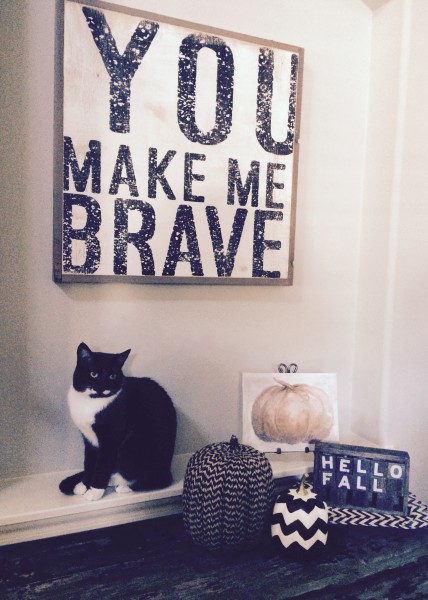 Little did I know, the next day the bravest person in America would remind me that life is about more than clothes and busyness and everyday stress. It's about more than my momentary troubles and sometimes hectic life. It's about more than me.
The headlines read "School Shooting-Again," and we flinched at the senseless deaths. This time, the news hit closer to home as we learned those who admitted to being Christians were killed on the spot.
I don't know about you, but I have to wonder just how brave I would be with a gun pointed at my head. I wonder if I would hesitate or declare my faith boldly-knowing it would mean death. I want to believe I would lay down my life to stand for Christ, but it scares me just to think about it.
I've imagined what it must have been like for the second and third and fourth person to answer that questions as their classmates died at their feet.
I go days and weeks without thinking of losing my life to find it or picking up my cross to follow Jesus. I'm a Christian. I choose to follow Christ but I don't know where He will lead me.
And we don't have to travel to an oppressed country or militant region to find out, we just have to send our kids to English class at the community college down the street.
It's terrifying to think that by raising our kids to follow Jesus, we might also be putting their lives at risk.
I wonder about this country and where it's going and I worry about my children's future.
No, I'm not brave.
But I know I live for something worth dying for.
As we stood and posed for our family pictures, I didn't think about our outfit choices or how we looked or the crazy month we had. I looked at my husband and kids and whispered a prayer of thanks for the fake smiles and awkward poses.
And I asked God to make me braver.