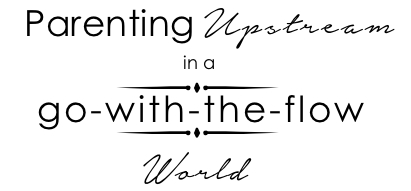 As parents, anytime we step out of the mainstream and try to lead our homes against cultural norms, it's hard. We need God's help and encouragement from each other as we try to navigate upstream.
Guest Post by Katy Rose
Our four-month-old foster son was crying inconsolably one time and our five-year-old biological son suggested with sincere concern that maybe he missed his real mommy. The words stung for a second, as that thought is never far from my own mind, though he's been with us since his birth. Nonetheless I tried to validate his concern by agreeing to that possibility, even though he likely just needed to get to sleep.
This segued into one of the many little chats we've had with our boys about caring for people, how it can be hard, but why it is beautiful. His compassion for his foster brother was touching.
To be honest, it was concern for our biological sons that caused my hesitancy towards foster care in the first place. I had heard the stories. And the whole foster care process just seemed so disruptive. Were we going to ruin our children by bringing in new children so unconventionally? And then what if they leave again? And what about all the home visits, doctor's appointments, and awkward situations it may present? Yes, it all seemed quite disruptive. And shouldn't I protect my children at all costs from that type of disruption?
But here is what I've come to realize about this type of disruption in the lives of my children; It has turned out to be a gift.
When God tells us to care for the orphans and the widows, he says to care for them in their affliction. Caring for someone in the midst of their affliction is difficult. It's a lot different than caring for someone who's got it all together. It almost guarantees disruption.
Of course not every family fosters, but I know many of you have your own stories of disruption – ways you have felt lead by the Lord to care for others. You've walked your family through that, often finding it trying.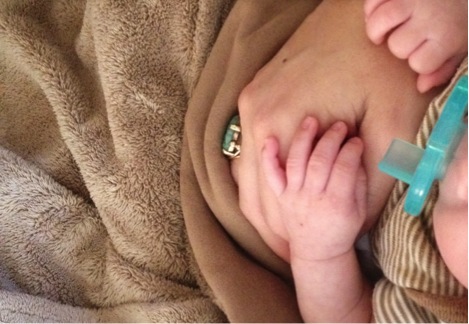 Perhaps you have decided to stop buying into culture's narrative that your kids need every gadget and opportunity in order to succeed in life, and instead use the money and time to help someone in need. Perhaps you've sacrificed greatly in order to care for an elderly parent or grandparent in your home. Perhaps, like one family I know, you've made it your ministry to consistently take dinner to families who are in the midst of difficult seasons. You are obediently serving and you have learned that disruption is just part of the territory. You've learned that this is what following Christ looks like. Yet because you love Him, you obey Him.
Perhaps, like me, you've been tempted to worry for your children that disruption will affect them, especially in the long run. When I am tempted to fear this is my prayer:
If something in them is ruined, may it be apathy.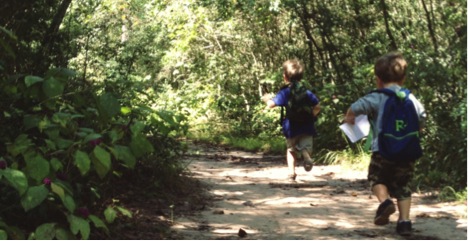 If they are disrupted, may it be for the plight of the orphan and the widow, the sick and the lonely, the refugee and the homeless.
If this does, in fact, create baggage down the road, may they experience the peace that comes in unloading their burdens on the only One who can fully bear the weight.
If they are uncomfortable, may they embrace the presence of the Spirit, our Comforter.
If they are ever questioned or teased for the differences in their family, may the Spirit strengthen them in every way, and may the experience increase their compassion and empathy.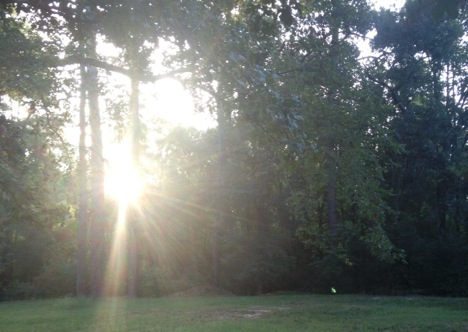 In this Land of Opportunity, may they take every opportunity to show the mercy that theyhave been shown.
I'm not advocating for a life riddled with uncertainty and inconsistency for our children. They need safe rhythms and security, and one of our primary roles is to protect them. But as we do, may we protect them from a life anesthetized by comforts that blind them to the needs of others. We are called to love and to live sacrificially. May we help them see there is a story bigger than their own.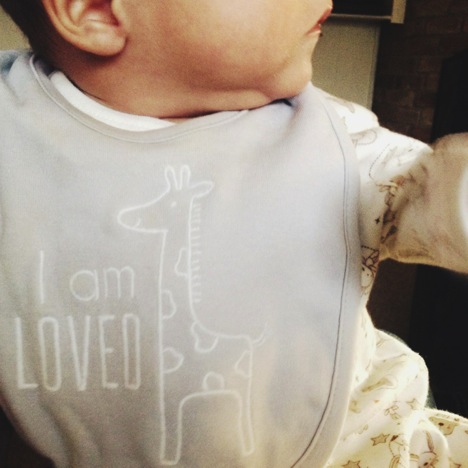 As we teach our children that Christ has done the monumental work of saving the world, may we never forget to show them how He invites us to join in the incremental work of loving our neighbor, even when it means disruption. Obedience leads ultimately to joy and freedom. He turns disruption into a gift.