On Sunday, it was our turn to tell our story to our friends sitting around the living room.
Our house church thought it might be a good way for us to go deeper in community with one another.
We started with the early years. My husband told of his childhood and I shared about mine.
Together we told how we met in college and I think the group might have been surprised I was the only girl who regularly showed up for the weekly poker tournaments in the boys dorm. We told them about the kiss that turned us from best friends to married in just a few months. We talked about our years of infertility and the ups an downs of church ministry and the day we decided to quit our church jobs and start over.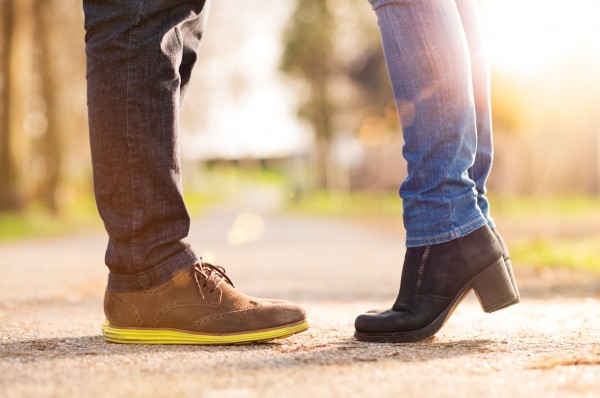 But it was the middle of the story that was hardest to tell. Or maybe hardest to hear.
My husband took a deep breath and shared about his struggle with pornography and how it rocked our marriage to the core. He told of his desire to live a Godly life, only to be continually entangled in sin. He spoke about wanting freedom more than he wanted anything else.
Even though it's been ten years since ground zero and even though I shared the intimate details of our story in my book, it was still hard to hear. I took over the story and shared the pain and beauty that has come from those ashes.
And how today, I am able to thank God for that part of our story. How he turned the test of our lives into a testimony.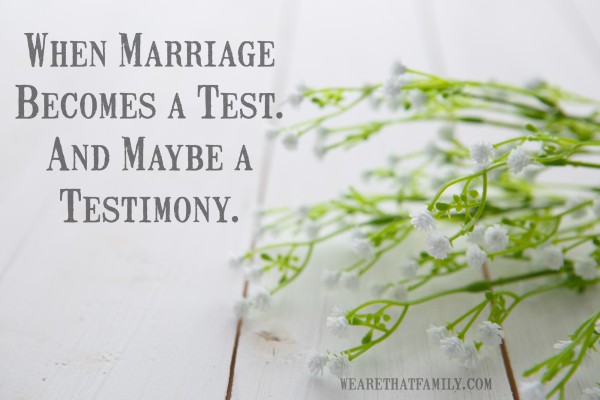 The very next day, I sat across from a friend and she told me about her marriage, how it was hanging on by a thread. She asked me for prayer and advice. "I know your story and what you've been through. I didn't know who else to talk to."  I shared with her some resources and we prayed together.
I've had more coffee meetings with broken wives than I can count.
I have a high stack of emails from hurting women that could fill two books.
And it never fails, every time I sit face-to-face with a brokenhearted woman or read of another marriage in ruins in an email, I'm back in my minivan, the night of my husband's confession, crouched between carseats, having a panic attack.
I never wanted this to be my testimony.
But we don't get to choose our test.
We don't get to pick what crushes us.
We don't get to choose what will make us desperate for Jesus.
We don't get to decide what will redeem us.
But we do have the opportunity to turn our test into a testimony.
We get to choose forgiveness (even if we can't stay).
We get to decide to turn our pain into something to stand on and not under.
We get the opportunity to heal stronger.
We get to hope.
I don't know why God allows us to be crushed, but I do know that I wouldn't be who I am today and I wouldn't be living this life, it He had prevented it.
Because it was heartbreak that drew me closer to God. When He is all you have, He is all you need.
The LORD is near to the brokenhearted and saves the crushed in spirit.  -Psalm 34:18
I don't know what your test is today:  Your life might be in the crisis of your life. Your marriage and parenting might be in shambles, your finances and health might be declining. But I do know that you're not alone.
Because wherever there's a test, there's a chance for a testimony.