We sat around–a group of moms laughing and catching up.
We whined about laundry and tiresome dinner routines and the ways of parenting.
One mom shared what a typical day serving her family looked like:
Warm breakfast every morning, healthy packed lunches, cleaned rooms, folded laundry and she usually waved off their help in cleaning up dinner. Her list was long and admirable. She was a great mom. "Serving is my gift to them. I do for them because I love them."
There was a lot of head nodding.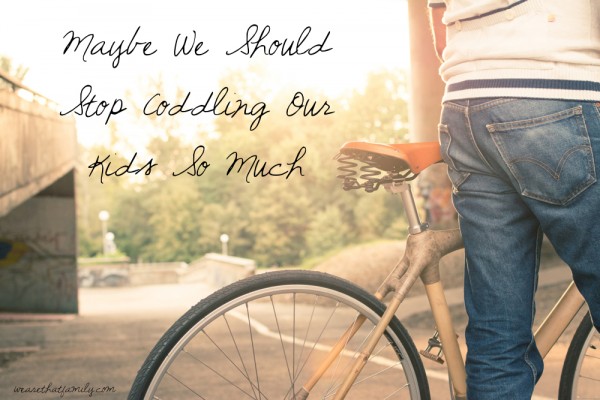 "I'm not behind on laundry because I don't do it for my kids. I don't wake them for school or make their lunches and every pitches in for dinner cleanup," another mom piped up. "I don't clean their rooms and I require them to give more than they take."
We all looked at her -some in shock, others in deep respect.
Parenting looks different for each of us. And I love that in community we can talk about what we're doing–not for comparison, but for consideration. I want to learn and challenge myself because parenting is hard and I don't always get it right.
She continued, "I figure I am raising men. One day they will lead a household, work hard to provide for their families.  There is a time for me to serve them and a place for me to teach them to be servants. I want to do both."
Slow clap across the room.
There's nothing wrong with serving our families–it's a calling and an honor. But maybe, at some point, giving them too much, is actually teaching them how to be great receivers and lazy givers?
As I was getting my hair cut a few days later, my hair dresser and I talked about our morning routine. Shannon said, "I want my boys to know how to do things. The last thing they need is for me to coddle them. I mean, the Savior of the world was born to Mary and Joseph when they were in Jr High. Surely, my sons can take on a little more responsibility if those kids from the Old Testament could raise the King of Kings."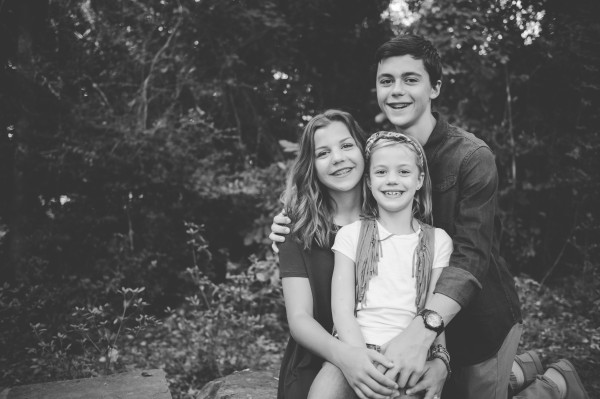 I had to laugh at the frank truth of her statement.
Culture has made us soft parents. We don't want to ask too much of our kids. We want them to be successful and happy above all else. We protect them from failure and have made safety our God. Whatever happened to letting kids fall and fail and figure some things out on their own?
We want them to have fun, to protect them from struggle and hard times, but when we do, we also take something else away.
I think it's called grit.
There's no guarantee life will always be kind to our children. Heartache, financial burden, unemployment might be in their future. We can't predict if their road will be beautiful, broken or both. And if we have taught them only how to receive and not give or how to enjoy an easy life and not dig in their heels when the going gets tough, we are only teaching them half truths.
So, yes, moms, let's serve our families and work hard on their behalf.  But let's also give them plenty of room to serve and space to become the kind of people who leave more than they take.