Today is Giving Tuesday.
It's a global day set aside for giving back. It comes on the heels of the two biggest shopping days of the year. Yeah, that's on purpose.
I don't know about you, but the pressure and temptation to give my kids everything they want is hard to resist, especially this time of the year.
The commercials. The wish lists. The "but my friend has it conversations."
I want to give them the world.
But I also want them to be grateful.
Doing both proves to be tricky.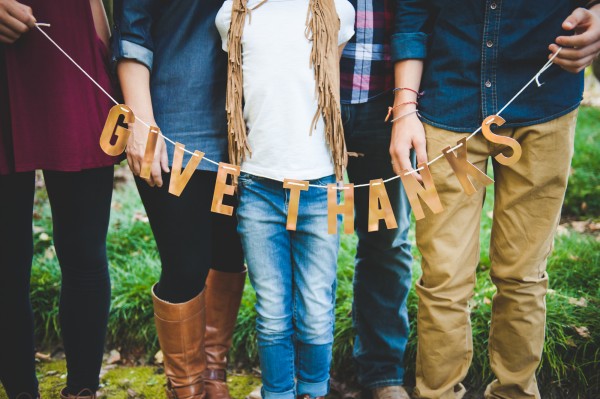 And our consumer-driven culture has tricked us into buying into this myth: more stuff will bring more happiness.
I've learned the hard way that we really can give our kids the world–not with more stuff, but with more perspective, less of getting what we want and more of giving what we have away.
I'm so excited to share my new book with you: Raising Grateful Kids in An Entitled World. It's not written by a parenting expert (obviously) with all the answers and the perfect kids to prove it. No, it's written from the trenches. I'm there with you on this broken and beautiful path called parenting trying to figure out what to do next.
This book is a glimpse into my failures, what I'm learning about living upstream with the people I love the most, but mostly, it's an invitation to walk this road together.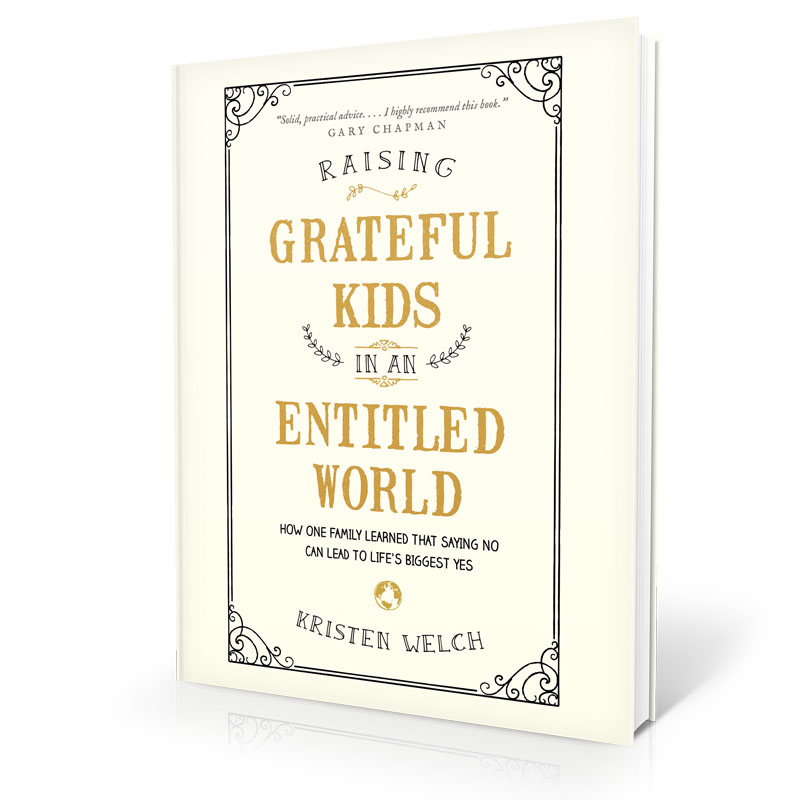 We will dive into:
Why it's best and healthiest not to give our kids everything
How to teach the difference between "want" and "need"
Practical strategies for parents on how to handle typical situations
What it takes to give kids perspective through service and hard work
The secrets to guiding your children to become fulfilled, successful adults
How to say the ultimate yes as a family by bringing up faith-filled kids who love God and others
When I decided to write this book, I didn't want it to be just another ask…something else for you to buy. I wanted it to be a useful, practical resource for you.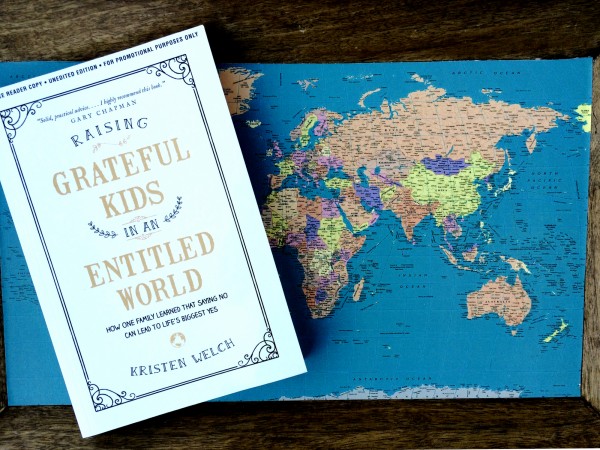 I also wanted this book to give back to others.
And that's why I am over-the-moon excited to tell you about the unique and one-of-a-kind gift you will get if you preorder Raising Grateful Kids In An Entitled World today.
It's called the Global Family Kit ($20 value) and it was lovingly created as a hands-on companion tool to the book, Raising Grateful Kids in an Entitled World.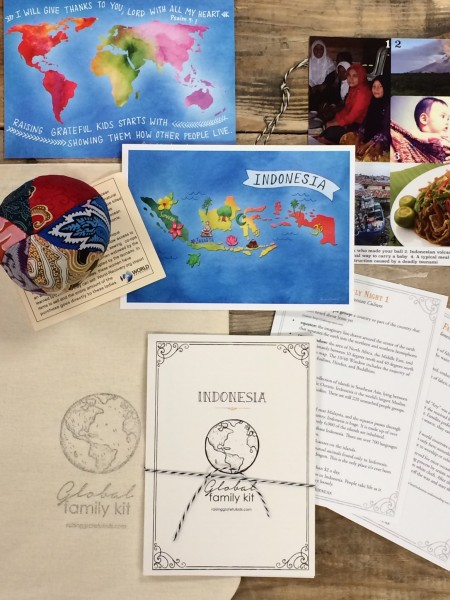 The Global Family Kit is a practical resource to help you give your kids some perspective by showing them how other people in different countries live. The Global Family Kits include family night cards with a picture card, gorgeous watercolor maps created by the talented Annie Barnett, an activity ball that goes along with the cards, created by a woman from another country and a fair trade storage bag made in Costa Rica. Every kit provides two jobs for women in poverty from one of these countries:  Kenya, Indonesia, India and Refugees relocated to the USA (and Costa Rica). And this $20 value is only available when you pre-order this book. (They will be sold at a later date in 2016).
So, basically, when you preorder my book today, not only are you buying a parenting resource that will encourage and inspire you to go-against-the-flow in our strong-current world, you are also providing your children a glimpse into how other people live and giving a job to a woman in poverty.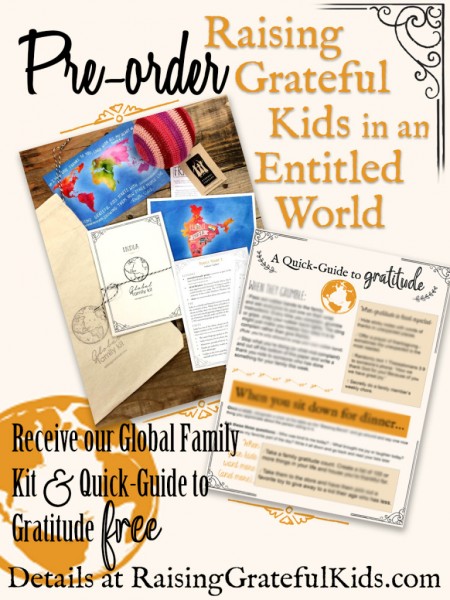 And I just can't think of a better way to give our kids the world.
On Giving Tuesday.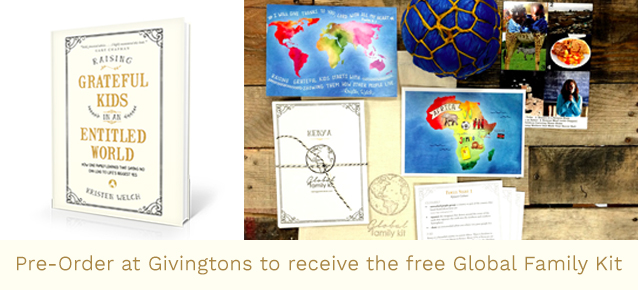 [Free Global Kits available while supplies last with pre-order sale. All countries will be available in the Mercy Shop in 2016.]