I watched the spanish Ikea commercial and read the subtitles. Maybe you've seen it too.
It's called The Other Letter.
Kids were asked to write a letter to Santa and list the things they wanted him to bring for Christmas. Every kid gladly filled their page with the hottest toys and trends.
Baby dolls and bikes. iPhones and computers.
But when they were asked to write a second letter –this time, to their parents, telling them what they wanted for Christmas from them, the kids had a completely different list.
They didn't ask for gadgets or games. No, they asked for time.
Every kid answered, in their own way, the thing they wanted most for Christmas was time with their parents.
So, yeah, I cry watching commercials.
I immediately thought of my little 3rd grader who has been in more trouble than normal lately…just the regular stuff at home–annoying her siblings, crying and pouting when she doesn't get her way-those kinds of things.
With two teens in the house with demanding schedules, a non-profit that my husband spend long hours running, a new book and the holidays, I had to wonder if my 8 year old just needed a little more of me and her daddy. Sometimes the easiest way for our kids to step out of the shadows is to make a little noise.
And so, that's what we've been giving her–not toys to quiet the storm or gifts to correct behavior. We've given her more of us: A date here, a one-on-one coffee stop there, time doing our devotions together, attending her spelling bee…she's absorbing the time and and we're seeing a difference.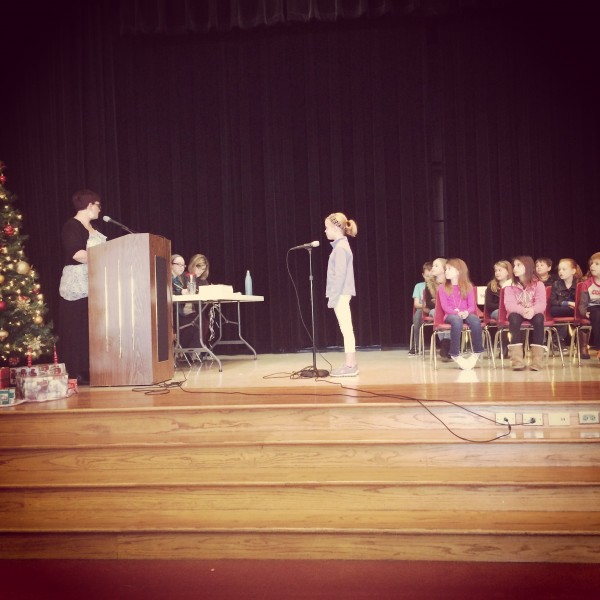 We get so sidetracked in our culture this time of year. We work extra long hours to earn more money so we can buy more things, when really, our kids just want us. They want us to listen and not lecture. They need us to notice them, not nag them.
10 Things Our Kids Really Want (According to Lifehack who asked kids in their research):
Come into my bedroom at night, tuck me in and sing me a song. Also tell me stories about when you were little.
Give me hugs and kisses and sit and talk with me privately.
Spend quality time just with me, not with my brothers and sisters around.
Give me nutritious food so I can grow up healthy.
At dinner talk about what we could do together on the weekend.
At night talk to me about about anything; love, school, family etc.
Let me play outside a lot.
Cuddle under a blanket and watch our favorite TV show together.
Discipline me. It makes me feel like you care.
Leave special messages in my desk or lunch bag.
So, when you're feeling caught up in the hustle of the holidays, slow down and check your list twice. Because what our kids really want for Christmas is not more stuff–it's us.
P.S. She got 4th place in the 3rd grade spelling bee. And we made sure to tell her she's the first kid in our house to do this!