I didn't know it would be this hard.
I didn't know it would be this lonely.
I didn't know the road would be this long.
I didn't want to lose friends.
I didn't want to make life harder for my family.
I didn't want to be an inspiration.
I didn't know there would be a pedestal.
I didn't know it would cost this much.
I didn't know I would have to lose my life to find it.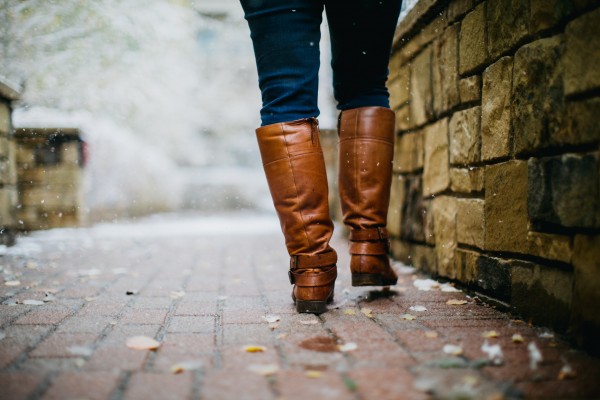 I sat on my bed, sobbing, and typed these words after a huge fight with one of my kids. A fight that probably would have never happened if I'd said no 6 years ago to that fateful trip to Africa instead of yes.
You think that's hard to read, it's gut-wrenching to type.
That trip and the choices we've made every day since have changed the fabric of our lives. I am not the same person and my family's future has been completely altered. I am a different wife and mother and a different me-a wrecked version of myself.
And that shedding of selfishness and pride is painful.
And beautiful.
The people in our lives don't always get to choose who we become in the aftermath of a life turned upside down.
I see everything so differently and I can't unsee it.
For a brief moment as I sat on my bed, I wished I could go back to being that oblivious mom who didn't know about the pain and suffering of the world. Who didn't choose gratitude for her kids over success, who didn't carry the burdens of so many, who cared what people thought of her. The one who filled her days with trips to Target, dreamed of having more, someone who put all her energy in creating happiness at home and didn't give a hoot about others.
I got up to get a Kleenex and caught my reflection in the mirror. I stopped and stared at the tearstained tired woman looking back at me. I could only see brokenness.
But it's funny how you can look like you have it all together on the outside and feel desperately empty inside or you can look like a broken, exhausted woman on the outside and have a deep peace and fullness within because you know what you do matters.
For most of my life I chose the easy road, the uncomplicated one that didn't make me uncomfortable or keep me up at night.
But I lived a shallow Gospel–one I can't find in my Bible. I can't find the safe, clean version of Christianity that always has a happy ending.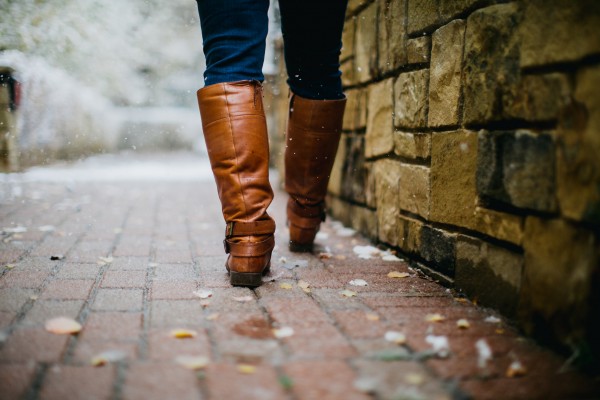 No, I read Take up your cross–this death device– and come, follow me. Leave behind your friends, family, your life, renounce your possessions. .Leave the empty life behind and find abundance.
And I read stories about people who did all of these things and they didn't live a prosperity gospel or an "American Dream." No, most of them gave everything they had–even their very lives.
So, don't let anyone tell you that following Jesus will be easy. Don't believe for a second that being a Christian should be easy.
It's hard, but it's good. It's challenging, but it's rewarding. It's draining, but so fulfilling.
Because He leads us into places we would never go without Him.
Places that are dark and lonely and terrifying. Places that are rich and deep. Places that don't look anything like our expectations. Places that are amazing. Places that scare the hell out of those around you.
No, it's not easy. Doing what is right is hard and long and it won't cost us something–no, it will cost us everything.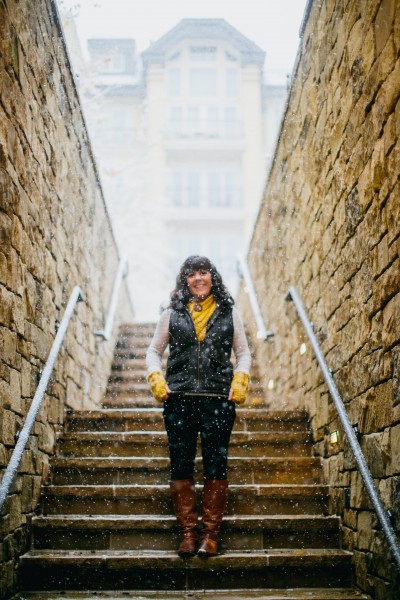 I have decided to follow Jesus.
No turning back.