Mom, you sure do cry a lot.
Last week, nearly every night at dinner when it was my turn to share my highs and lows of the day, I told my family bits and pieces of stories of brokenness and redemption that had been told to me. It was just one of those weeks where I got to listen closely to the beautiful and hard global stories and it broke me wide open. Again.
Y'all, I cry all the time. I have for the last six years.
A friend of mine got back from a trip to India where she visited artisan groups, including several of our Fair Trade Friday partners. One of those was a safe house for young girls who've been rescued from  Calcutta brothels.
These are young girls who are free of slavery and the only life they have ever known.
My friend took some of our love mercy prayer bracelets with her so she could tell these precious girls they weren't alone. They needed to hear Yes, there are oppressed girls in Africa and the USA and sadly around the world, but there is also an army praying and asking God to remember them.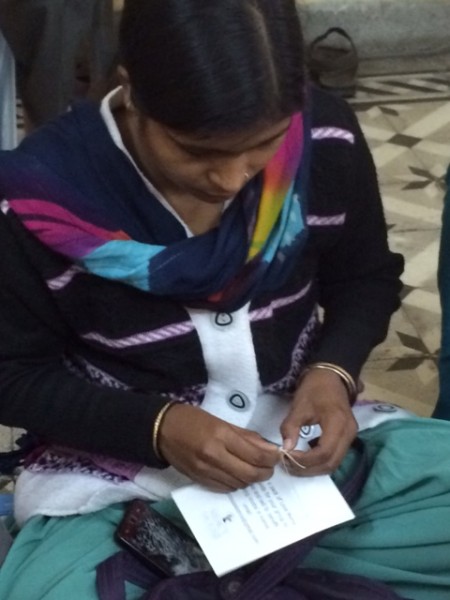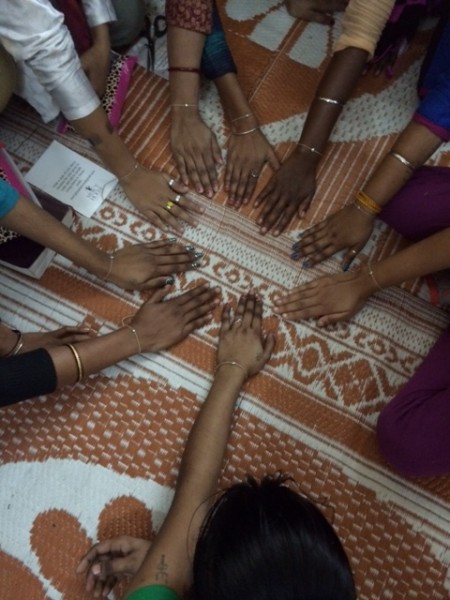 My friend spread out pictures on the table at our warehouse and immediately my eyes filled with tears.
She said, "As I passed out the bracelets, I told the girls about Mercy House and when I said 'My friend Kristen gave me these bracelets…' one of the girls stopped and pointed to the table in the room with hundreds of small embroidered earrings and said, "Oh, we know this Kristen. She orders what we make and it gives us jobs."
Well, I wept at those words, too.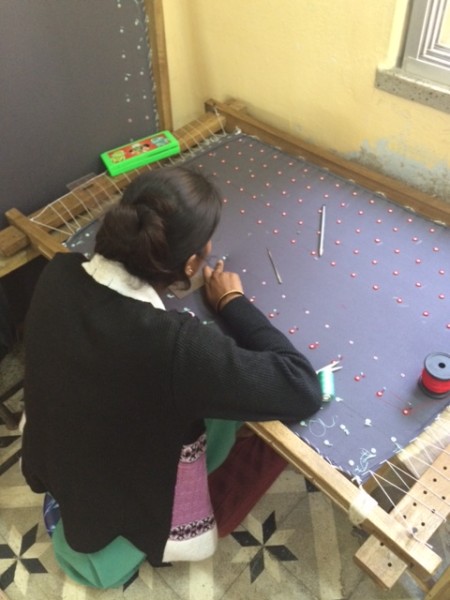 How could I not? Because earrings really can change the world. Yes they can.
Other groups have told us they actually have bought children from brothels with money made from making bracelets.
It's not just jewelry. It's a vehicle to a new life. To freedom. It's holy.
My friend told me that many of these girls are daughters of prostitutes and a brothel has been their only home. For everyone that leaves, ten more take her place. She told me that some of the women still working in the brothels in the seedy Calcutta red light district have accepted Jesus into their lives but are too afraid to leave the only job and home they've ever known.
But a few have been brave enough to send their 6 and 7 year daughters born into this hell to a safe house.
I thought about my own little girl and couldn't imagine this daily life or the kind of pain and desperation that makes that kind of choice necessary and I cried again.
The same day on the other side of the world, Maureen, our Kenyan Director rescued another precious teen girl, the 31st one since we started Mercy House six years ago. She was 7 months pregnant. She was rescued hours after a village doctor gave her pills to terminate the pregnancy. Within hours of being in the maternity home, she went into early labor and a tiny, but healthy, baby girl was delivered from the botched abortion.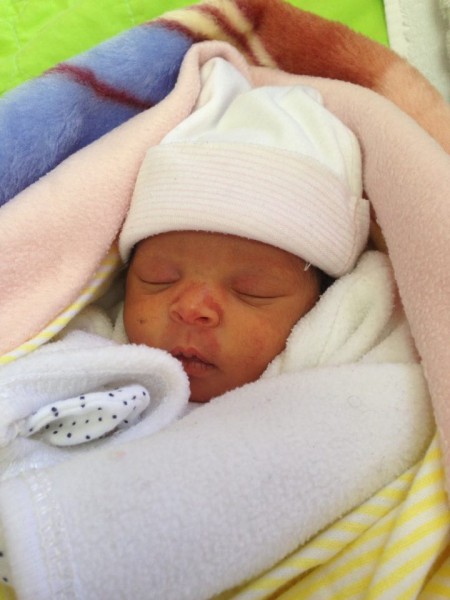 And so when I told my family this teen mother, who had every reason to despise her pregnancy, named her premature daughter Blessing, I wept again.
I didn't cry just because of sadness. Although, yes, the stories this week and several more just like it, broke my heart.
I cried because in each and every one, I see Jesus.
I see Him in the face of suffering children who live in bondage.
I see redemption in earrings.
I see His perfect timing in the miracle of life.
I see that He always goes after the lost.
God is never late and there's not a place we go that He hasn't already been.
There's not a place we go that He has not already been.
He is in the prison of brothels.
He is in the stench of the slums.
He is in the hallways of the hospital.
He is in the abortion clinics.
He is in your financial crisis.
He is in your loss. He is in your gain.
He doesn't let us walk thru the valley of the shadow of death alone. He goes before us. He walks behind us. He holds our hand through it.
I love what Tim Keller says about our tears and what they mean, "Look at Jesus. He was perfect, right? And yet he goes around crying all the time. He is always weeping, a man of sorrows. Do you know why? Because he is perfect. Because when you are not all absorbed in yourself, you can feel the sadness of the world. And therefore, what you actually have is that the joy of the Lord happens inside the sorrow. It doesn't come after the sorrow. It doesn't come after the uncontrollable weeping. The weeping drives you into the joy, it enhances the joy, and then the joy enables you to actually feel your grief without its sinking you. In other words, you are finally emotionally healthy."
And, that's why I cry.  Because of sorrow. Because of joy.
I've been reading in James, my favorite book of the Bible and this always stops me in me tracks (and–you guessed it–makes me cry):
Dear friends, do you think you'll get anywhere in this if you learn all the right words but never do anything? Does merely talking about faith indicate that a person really has it? For instance, you come upon an old friend dressed in rags and half-starved and say, "Good morning, friend! Be clothed in Christ! Be filled with the Holy Spirit!" and walk off without providing so much as a coat or a cup of soup—where does that get you? Isn't it obvious that God-talk without God-acts is outrageous nonsense?"
‭‭James‬ ‭2:1-4, 14-17‬ ‭MSG‬‬
He urges moms reading a blog on a Wednesday to pray for their oppressed sisters in India and Kenya and around the world. He prompts us to pray when we see a little bracelet around our wrist. He moves us to weep.
He asks us to accompany our talk of God with acts of God.
He implores us to please, please do something. Don't just soak in all the wonderful Gospel-talk but also — bleed it out.
Let what God has done for you affect everything you do for others.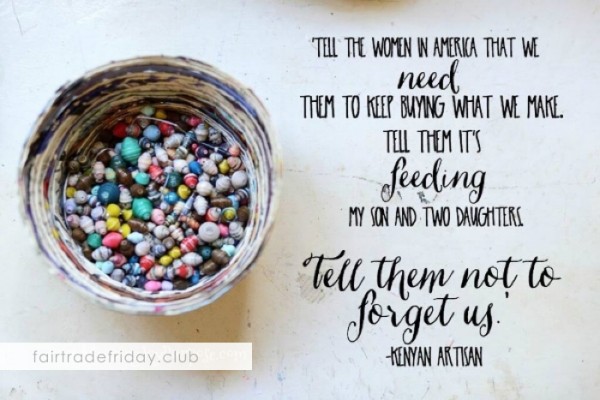 Here are a few ways you can do something tangible today:
Wear and give a prayer bracelet
Pray.
Join global leaders and fast on Tuesdays for the poor and oppressed.
Order a service project kit for your family and help us help women around the world.
Help us bring in the next pregnant teen into the maternity home in Kenya
Join a Fair Trade Friday Club (and get those cute earrings from India in the coming months)
Host a fair home party at your house or at your church.
Share this post.