As soon as her friend walked out our front door from the afternoon playdate, my daughter turned to me and said, "Mom, I want one of those, too. I've always wanted one."
I knew she was talking about the latest gadget her 2nd grade friend had pulled out of her Hello Kitty purse.
"Why do you want it?" It was the first time I'd heard her mention it.
She thought about it for a second and said, "Because my friend has one."
And then she added, Everyone has one.
At some point in time, your kids will probably say these words.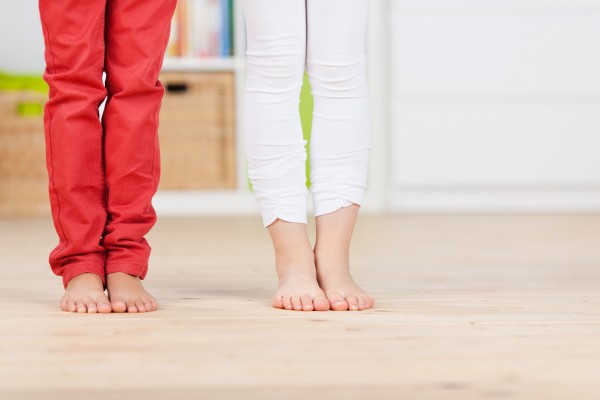 And if you're honest, you've probably said them, too.
(I was pretty content with my old minivan until I rode in my friend's new one.  I might have said the same words to my husband. I'm a work in progress).
We can launch into 3 versions with 4 part harmony of "Be grateful! You have so much! You don't always get what others have!" but sometimes saying the same song falls on tone deaf ears.
That's why we have to change our tune.
Sure, let your kids compare themselves to kids who have more. It's human nature. 
But also give them opportunity to compare themselves to kids who have less.
They will discover–usually on their own without our prompting–that they are in the middle.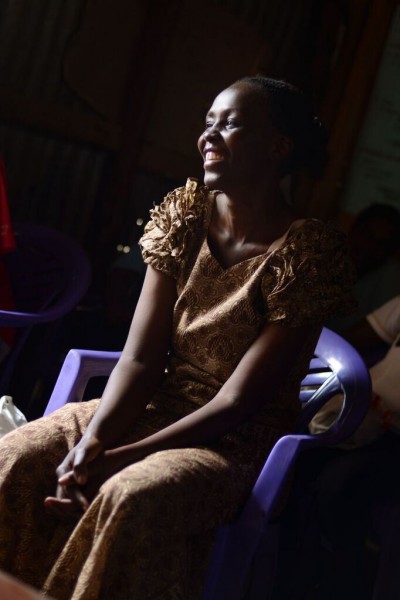 And it's this middle ground that will show them how much they have. It's the fertile soil of grateful ground.
I will never forget when my teens helped rebuild a run-down elderly woman's house with their youth group last summer in a small Texas town. I still have my daughter's text message saved on my phone, "Mom, did you know there are people who don't have a floor in their home? I can see the ground through the rotten wood. I never thought to be grateful for a floor!" I'm pretty sure she kissed ours once she got back home.
Don't reserve serving for holidays when society tells us it's time to give back. Look for ways to make this a part of every day life. It's the main reason we have pictures of teen moms and babies at Mercy House hanging on our wall and pictures of our Compassion kids on the side of the fridge.
I need the constant reminder of how much I have and how much I can give as much as my kids do.
When I was writing Raising Grateful Kids in an Entitled World, I desperately wanted to put more than words in your hands. I wanted to give you a practical tool you could use at your dinner table to bring a bit of the world into your home.
When I asked moms in Kenya to make us soccer balls out of plastic bags for our Global Family Kits, they laughed.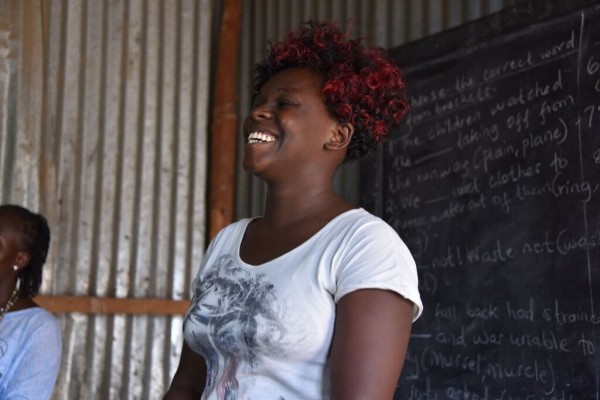 In Kenya, these "soccer balls" are made from trash and they are often the only toy children own. We supplied new plastic bags (you're welcome) and provided them "with the easiest job ever" according to a few of my Kenyan friends. I still smile when I think of the conversations that must have occurred about the things Americans will buy.
But the soccer ball that is tossed around my house and the hacky sacks made by refugee women in Houston, the fabric balls from Indonesia and the knitted ones from India are more than just toys. They are more than food on the table for some very poor women.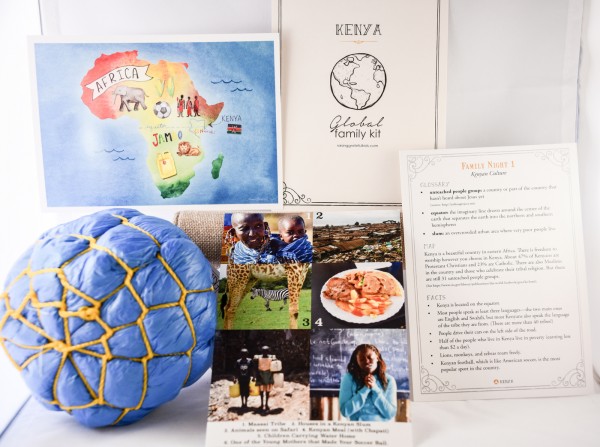 They are a tool in your hand to show your kids they are in the middle.
Raising grateful kids in our culture is harder than ever. But throwing open the doors of our homes and showing our kids how other people live will help us all.
So, go ahead and let your kids compare themselves to others. It might just show them how much they already have.
Global Family Kit Contents:
[Countries Available: Kenya (pictured), India, Indonesia, Refugees]
Every kit contains an activity ball and maps that goes along with the Family Night cards. Family nights include recipes, vocabulary in different languages, unreached people groups, prayer focus scriptures to memorize, games to play together and a good healthy dose of perspective.