Guest post by Ruth Schwenk
I had just sat down on the couch. Finally! The day was over. I popped open my laptop to check a few e-mails and read the news. The kids were in bed. Silence.
And then my alone time was over.
"Mom? Mom? Mom, I'm thirsty!" My youngest daughter's voice pierced my solitude. My alone time was over before it started!
I'm taking a wild guess here, but my inclination tells me that you know EXACTLY what I am talking about. You maybe even have experienced the same exact scenario.
Motherhood is demanding, isn't it? Oftentimes our day begins with a little one pulling at us, anxious to wake up and start the day. Even nights aren't sacred or off limits with kids.
A nightmare startles your son or daughter awake.
The flu hits.
Someone wets the bed.
Friendship troubles keep a child awake.
Motherhood is anything but easy. And it's far from quiet. All of the demands can be draining. What mom hasn't wanted to lock herself in the bathroom for a few minutes of peace and quiet?! (NOT that I ever did that. Ahem.)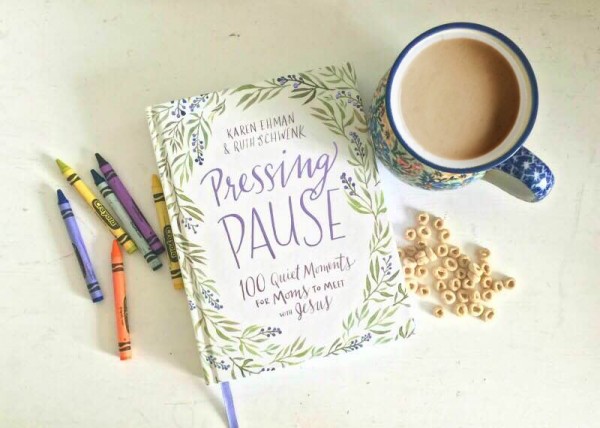 As moms, we should all take comfort in knowing that even Jesus, God in the flesh, needed solitude. He, too, knew the busyness of a life in demand.
People were always pulling and tugging at Him.
The needs were endless.
And so He routinely withdrew to "lonely places" (Luke 5:16). He got away. Slowed down.
In all of the giving, He got away to be fed by His father.
Jesus knew and practiced the discipline of solitude. Before He started His public ministry, He spent forty days in the wilderness (Matthew 4:1-11). Before making important decisions, like choosing twelve disciples, He spent time alone (Luke 6:12; Mark 1:35). After some of His miracles, He found solitude (Matthew 14:23; Luke 5:16). And, of course, just before Jesus would go to the cross for our sins, He spent some time alone with His heavenly Father (Matthew 26:36-46).
So let me assure you. If you are feeling worn, you are not alone. And? There's no guilt in getting away. Solitude is a gift God gives us so we can recharge and refill. If we don't spend time away and time alone, the self-neglect can be dangerous. One of the greatest things you can do for your own soul is find solitude. Resist the rush. Halt the hustle. Press pause and find some calm in the chaos.
Let's pray this together: Father, give me time today to be alone with You. Give me the wisdom to carve out space and time to stop. Help me to push pause and be quiet. Refresh me today. Renew my strength. Pour into me so that I can pour out to my family. In Jesus' name, Amen.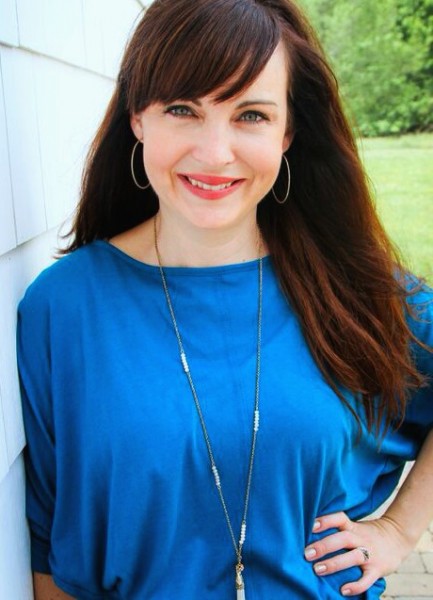 Ruth Schwenk is the founder of and blogger at thebettermom.com where her and her team share about parenting, marriage and much more. She is a pastor's wife, mom of four energetic kids, a lover of coffee, and dreamer of big dreams. Ruth is the co-author of Hoodwinked: Ten Myths Moms Believe and Why We All Need to Knock It Off. Her newest book, Pressing Pause: 100 Quiet Moments for Moms to Meet With Jesus, co-authored with Karen Ehman releases March 29th, 2016.
Whether you're juggling a career, kids' schedules, and church commitments or you're covered in spit-up and anxious about what the next eighteen years might hold, you can carve out a few quiet moments to rejuvenate your spirit.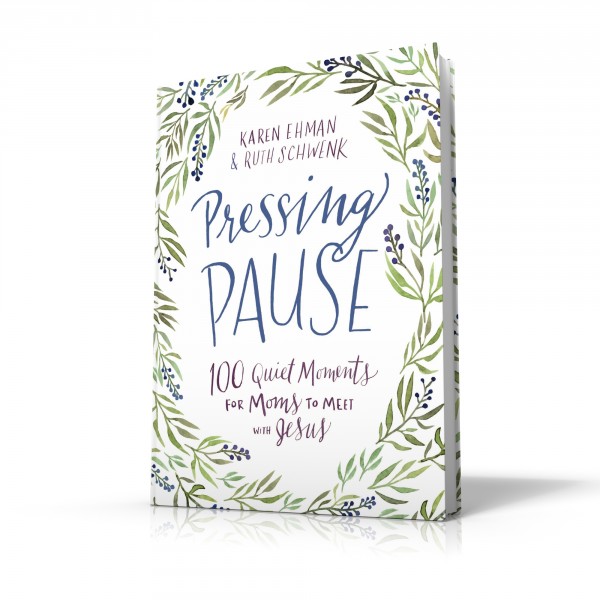 Pressing Pause offers you a calm way to start your day, to refresh yourself in Jesus and drink deeply of His presence so that you are ready to pour out love, time, and energy into the people who matter most to you.
If you are ready to find calm in the chaos, you can pre-order Pressing Pause today and receive 14 of the devotions directly to your inbox along with a great bundle of goodies including: Printable Planner Stickers, Encouraging Cell Phone Lock Screens, From Grouchy to Great Devotional and Favorite Crockpot Recipes EBook. Go to pressingpausebook.com and click on the pre-order tab for all the details.