Today, I went back to hell.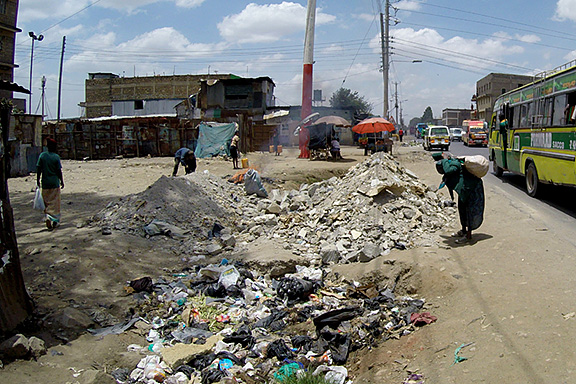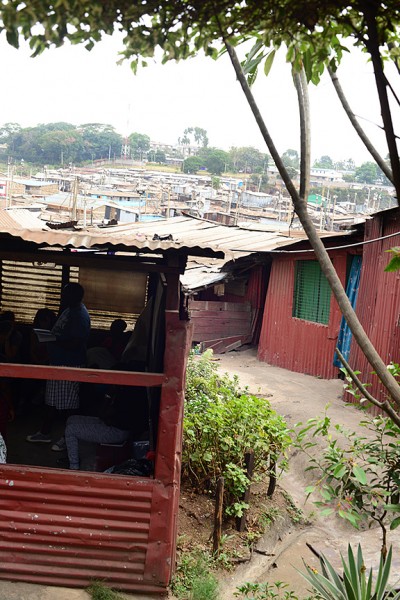 I followed armed body guards back into the same slum that shattered my heart more than 6 years ago, but this time I wasn't telling the story.
I was living it.
I knew some of the street moms I would meet in Mercy House's newest outreach would be dirty and diseased, high on glue and whatever else they could barter or bribe to numb their crude lives.
I knew it would be dangerous and overwhelming, but I couldn't imagine the desperation that would meet me face-to-face.
I knew that at least one of the pregnant mothers I would meet sold her last baby for money.
I walked into the outdoor room overflowing with more than 30 women at the peaceful Catholic sanctuary in the heart of the world's largest slum where our street mom ministry meets and sat next to a sleeping girl curled up on the bench.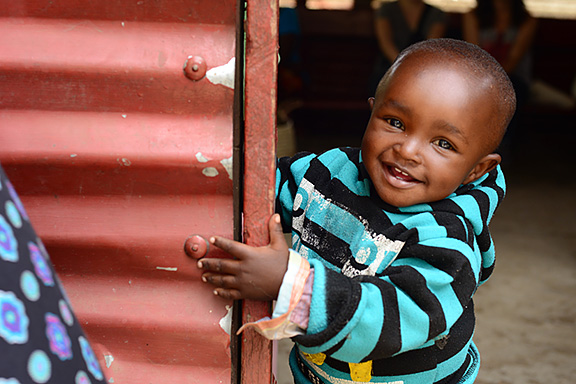 I assumed she was high.
I was wrong.
She didn't move while the others marched around the room and welcomed us in off-pitch singing and dancing. Twice a week these homeless women, many prostitutes and HIV+ are given the opportunity to shower and have their clothes washed and they are fed a high-protein meal.
It's holy work, I tell you.
The sister, happy to partner with Mercy House, agreed the main thing lacking is work–some kind of job that would give these desperate mothers hope of getting their children off the street.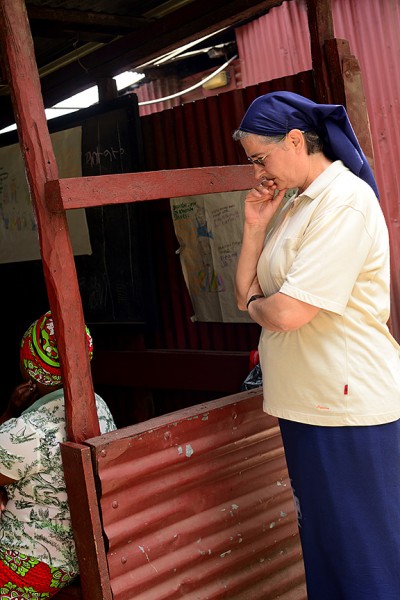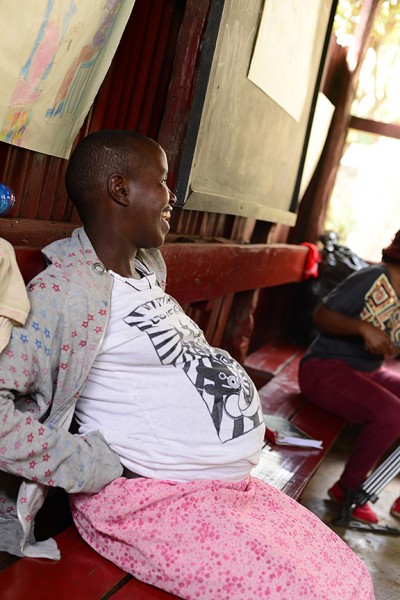 A volunteer from the church piled every plate high with 4 sandwiches and boiled eggs and cake, and a huge cup of steaming tea with milk. Including mine. Honestly, the last thing I wanted to do was eat, but I knew it was important to try. I tucked two of the sandwiches in my backpack for later because I didn't want to waste it.
Maureen, our fearless director, always drawn to the most vulnerable women in the group curled around the sleeping girl. Someone told her the girl wasn't sleeping or high as I assumed–no, she was grieving.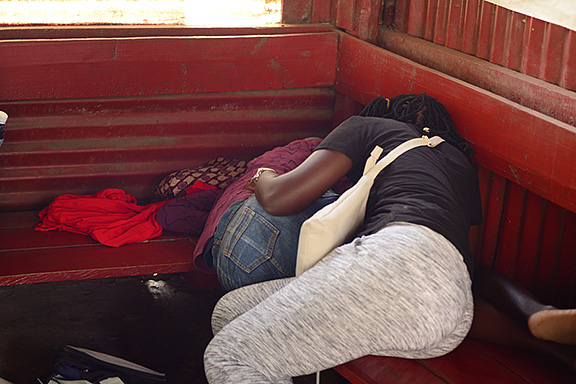 She turned to me with tears dripping off her cheeks and said, "While this mother slept on the street, her one year old baby was stolen from her. He's been gone nearly a week and she is desperate to find him."
It was hard to even comprehend her words.
How does a mother continue when she's been robbed of the only bright spot in her world?
She wiped her eyes and faced the room and realized she missed one of her only meals of the week.  I forced down the egg and the lump in my throat.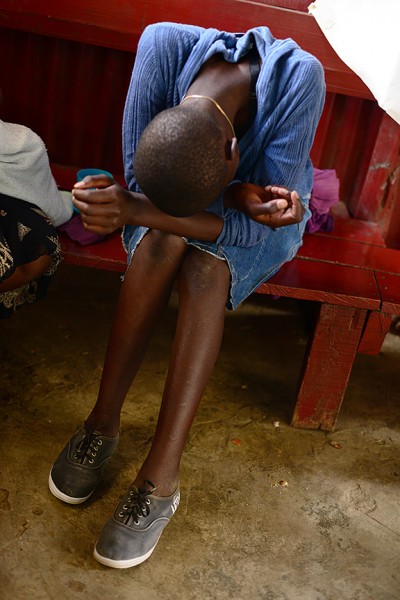 Morsels fell onto my plate and I pushed the food around.
"Can I have what you don't want?" This childless mother whispered in my ear. I couldn't stop the tears then, as I pushed my plate toward her and watched her consume my leftovers. I pulled a small cloth sack from my backpack that held computer plugs and I put the extra sandwiches in it. I placed the bag into her hand and whispered, "this is for later."
I swallowed tears as she feasted on my leftovers.
She was desperate.
And I was desperate to do something.
The pregnant mother who sold her last child sat on the other side of me. One baby stolen another sold and I wondered at this cruel world and how we would really help these broken souls.
And then I remembered the two moms sitting on the other side of the room. The two we were sending to the vocational school next door. The two who were learning a trade and would slowly begin teaching the other moms, extending a rope of hope to the most hopeless.
The world is filled with desperate people. And not just in poor developing countries. I know plenty of people desperate to have more.  And plenty of people desperate to do more.
We handed each of the women a wrapped gift–a necklace that said the word hope on it. They eagerly unwrapped the presents and one asked me if it was silver. "I'm going to sell it if it is," she said. I patted her arm and told her she could do anything she wanted with it. Desperate people do desperate things.
I thought of those sandwiches I couldn't eat and how my leftovers were more than enough for someone with less. We live with so much extra in our culture, it's nauseating. It's hard to stomach when you come face-to-face with so much sadness.
There isn't a person reading this post who can't take a bit of their extra and share it with someone begging for enough.
Would you help us change the world for these desperate women and the countless women around the world? Would you share what you have enough of with those who have nothing? You can support this future Fair Trade Friday group by giving to Mercy House or by joining the Club.
I'm desperate to see God change lives.
Mine included.
Because desperate people do desperate things.