I married my husband two weeks before Christmas in 1994. After a week honeymooning, we woke up on Christmas morning in our first apartment with dozens of wedding gifts to unwrap. It was just as romantic as it sounds. After a leisurely morning of opening presents we didn't pay for, we drove an hour to my parents' house to a feast we didn't have to prepare. We were the newlyweds, and we were special. By the next Christmas and our first anniversary, we lived hundreds of miles from home and it was my in-laws' turn to have us as Christmas guests.
I pitched a fit to my husband about it. I had never spent the holidays away from my family, and even though my husband missed his family as much as I missed mine, I acted like a spoiled brat. I whined and cried and finally gave in. We didn't have a lot of money, but I couldn't imagine not opening gifts on Christmas, so we saved $100 to spend on each other. I shopped and searched and I bought Terrell five gifts with the money.
On Christmas morning at his parents' house, the extended family opened their gifts to each other, but I didn't see any for me from my young husband. Meanwhile, he was opening his fourth one from me . . . a used Rook game off eBay. (It seemed like a good idea at the time.)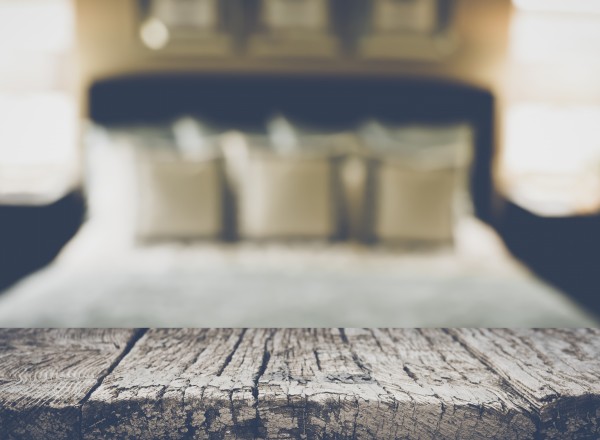 The gifts were all opened and Terrell gave me a sly look. I was trying not to cry. He went over to the tree and pulled off a papier-mâché ornament. He opened the ball to reveal a beautiful pearl necklace inside. When he put it around my neck, I said thank you—and then I went to the bathroom and cried. I was so disappointed that I only had one gift from him under the tree.
Oh, boy. I had a lot to learn. I didn't just want something; I wanted more. And when I became a mom, this attitude spilled over into my early parenting. I wanted my kids to have more, the best. I wanted them to have it all, too.
My buy-in to the notion that I needed more of the best for myself and my kids didn't satisfy me. Its pursuit actually left me feeling emptier than when I had less. Things didn't begin to shift for me until a couple of years later, when I traveled to Kenya, Africa, with Compassion International as a blogger. It was there in one of the world's largest and poorest slums that I began to see my life and my own entitlement in light of how the rest of the world lived. It shook me to the core and flipped a switch inside me that made me stop and reevaluate what was happening. Entitlement didn't start with my kids. It began with me. I entitled them because I was entitled.
I saw just how big the world was—millions and millions of people, moms and dads with kids, just like my family, only they didn't seem to be entitled to anything, not even enough food for the day or clean water to drink. I realized how small I was. I saw my glaring selfish tendencies and my spoiled nature, and I wanted to live differently.
That discovery led my family and me on a wild faith adventure of saying yes to God in seemingly impossible ways by helping girls and women trapped in a cycle of violence and poverty. Honestly, I wouldn't have chosen this road for my family—I am entirely too afraid and selfish. But I wouldn't change our journey for all the money in the world because it's given my family the valuable gift of perspective, which reveals our deep need for gratitude, no matter what we have or don't have.
–an excerpt from Raising Grateful Kids in an Entitled World