It happened in a heartbeat.
There wasn't any warning. There was no time to prepare.
Within a few minutes, more than 300,000 people were injured or dead and countless lives were changed forever from the devastating earthquake that shook the island of Haiti in 2010.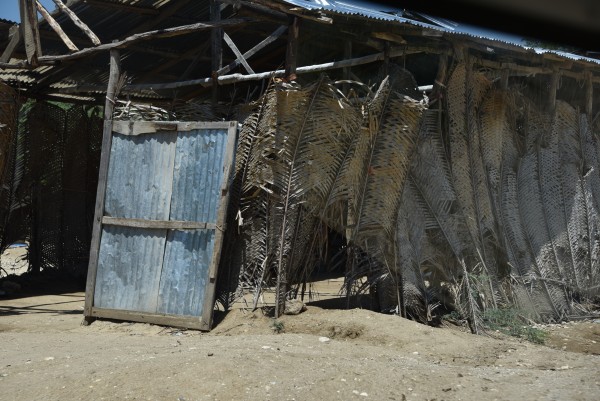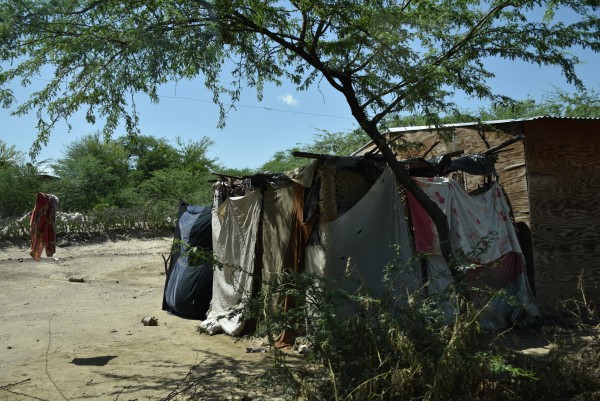 Today, I learned about a country built on the backs of slaves.  I walked the broken road and viewed tent city where people still live, too afraid to risk living in a concrete home again. Because no one knows when the ground will break open. I saw the 100 year old soap factory that closed and put 50 people out of employment because relief efforts delivered so much soap that it put one of the country's oldest companies out of business. I have witnessed what happens when helping hurts.
And I have been an eyewitness to hard and holy stories of helping well.
Guerline lost her arm when a wall fell on her. This event was extremely difficult for her, as she was forced to relearn basic tasks such as buttoning her shirt or doing her hair. Amputee victims are often viewed as outcasts in Haitian culture, so lacking her arm led to much ridicule from others. Guerline loves working at Three Cords, who employs and empowers multiple amputee artisans. She has a lot of hope. Guerline spent months using her good arm to embellish more than 1600 wallets for our July Fair Trade Friday boxes, using her teeth to stabilize the wallets to pull the stitches through.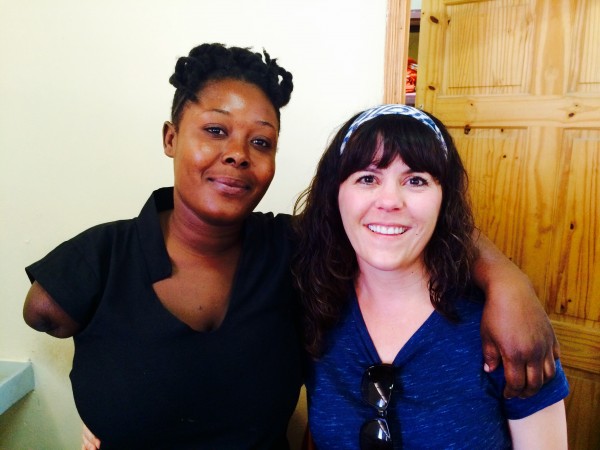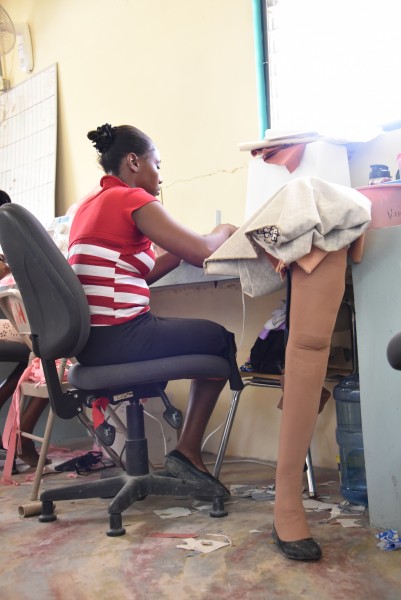 I have been reminded again and again that life is too short.
Life is too short for people in poverty.
It's too short to depend on a tomorrow that isn't guaranteed.
It's too short to always think one day I will have the time or money to do something that matters.
It's too short to want to help, but never quite get around to it.
And life is simply too short not to do something for someone else–to spend your life giving more than you receive and becoming a part of powerful stories of hope.
Someone asked me today what I "do" on my blog. I thought about it for a second and answered, "I give moms a kick in the pants. In love, of course."  Because that kick in the pants is exactly what I need on a regular basis.
Maybe that's why I was compelled to hop on a plane and place an order for 1000 earrings with 2nd Story Goods in person because it's been my favorite email to send these past few years, but I've always dreamed of doing it in person.
Life is too short not to make a woman's day with good news that will feed their children.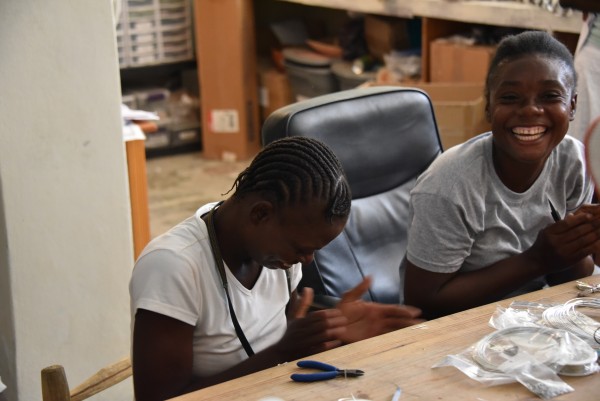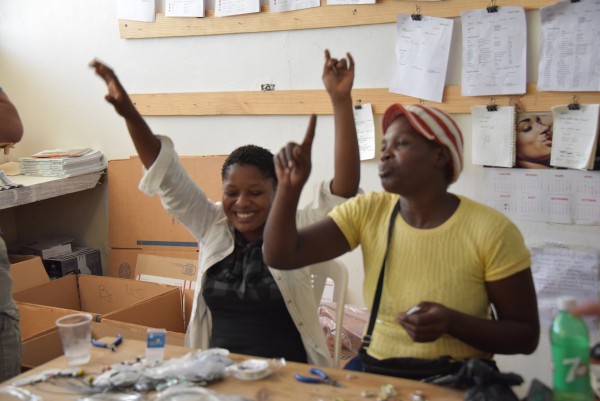 Life is too short not to drive down a whiplash road for miles to an isolated place to hug the necks of precious Haitian women empowered at Vibella who wanted a chance to say thank you.
Life is too short not to be a part of something so good.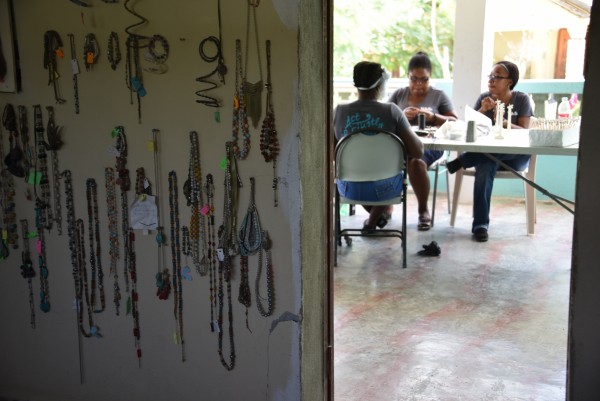 Friends, we have over 100 spots in our Earring of the Month Club. I mean, where else can you give yourself or someone else a gift for $10 bucks (use code TRYUS) and literally change a life? We have around 50 openings in our Main Club (sign up today and you'll get our stunning anniversary box the first week of August) and shelves lined with product we need to sell so we can replace it with more from the women I visited today.
I promised the women in Haiti today that they were not forgotten. I promised them they were not alone.
I promised them I would give you a kick in the pants.
Because life's too short to do anything else.