I searched the rows for the bug spray with the highest percentage of Deet. Because Zika.
I switched off the news about the terrorist attack in Turkey at one of our favorite airports. Because my husband and son are traveling to Kenya this week.
I debated letting my 9 year old play outside because apparently letting kids play in their own front yard alone is now a crime.
Don't get me started on the dangers of dry drowning. And stay off the beaches this summer. Because flesh-eating bacteria.
Of course, we all know we can't take our kids to the zoo or Disneyworld.
My adoptive mom friends are afraid for their black children and my white mom friends are worried for their police officer sons.
Y'all.
There is so much for parents to worry about.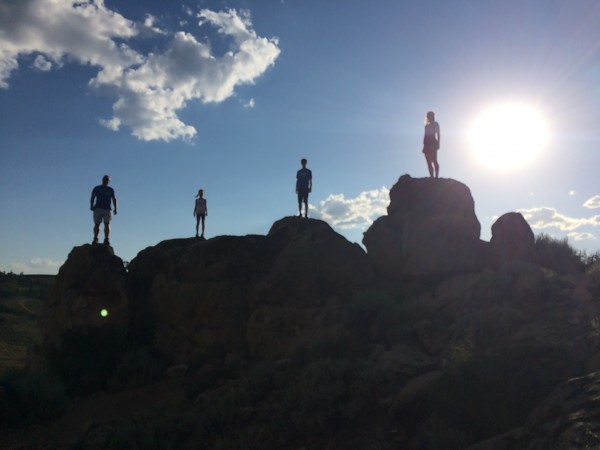 And we aren't even talking about the fear parenting itself brings like watching your 16 year drive away or the watching your baby sleep without you for the first time.
Parenting is exhausting and if we let it, it can be terrifying.
A week and a half ago, I sent my kids off to church camp and my husband and I flew to Haiti. So many terrible things could have happen. At one point in the middle of the night, I dreamed the worst and sat up suddenly in bed and tried to slow the panic that tried to choke the peace right out of me.
When is comes to worry, I am on the medal platform. I mean, like Olympic gold around my neck.
Our world can be dark and scary, but God is Sovereign. We can trust Him in life. We can trust Him in death and we can trust him in-between.
We can trust God with our kids. Living in anxiety over where to go, when to go and what might happen when we're there is a prison we cannot escape. Fear is suffocating and the what ifs might keep us safe and they might not, but they will keep us from living.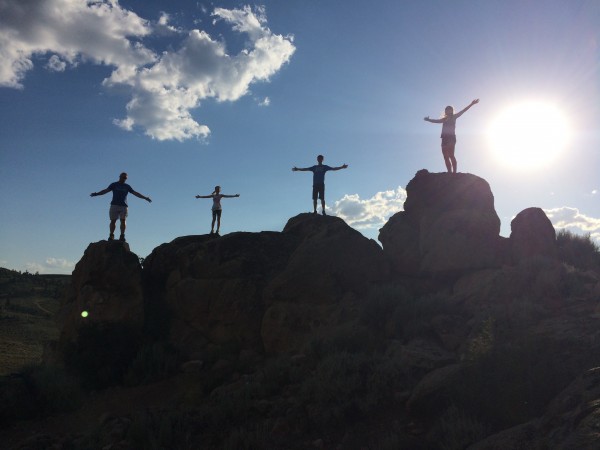 When we parent out of fear, we become anxious, overbearing, helicopter parents. We don't let our kids try because they might fail. We don't let them risk because it might bring something out of our control.
We have no idea what sadness tomorrow's news will bring. The questions doesn't seem to be, "Will something bad happen?" No, it seems to be, "When will something else bad happen?" It can overwhelming.
Be cheerful no matter what; pray all the time; thank God no matter what happens. This is the way God wants you who belong to Christ Jesus to live." I Thes. 5:18
That's why we cling to God, search the Bible for answers, and parent through our worry:
Be cheerful no matter what (hard but possible)
Pray all the time (possible but hard)
Thank God no matter what happens (the epicenter of joy).
We have to choose to parent through this culture of worry.
Because God is in control, even when we are not. Especially then.