We are huge fans of the Olympic Games.
My family has been glued to every race, result and record-breaking moment. We don't reserve respect just for the popular sports either. Looking at you badminton and table tennis. We love it all.
I even caught a couple of people in my family live-streaming archery during a family wedding. Ahem.
We celebrated Simone Biles, a local hero, and every other winner and loser. The human interest stories started countless dinnertime conversations.
So, yeah, we were some of the first to question Ryan Lochte's hair choices. And the minute the news of him being robbed hit our house along with the messy aftermath, our kids started asking questions.Who? What? Why?
My teenaged son sat down beside me to watch Ryan's now infamous interview and all I could do was shake my head when my 14 year old said, "Mom, didn't you write a book about this?" I was pretty surprised that my kid recognized entitlement on the spot.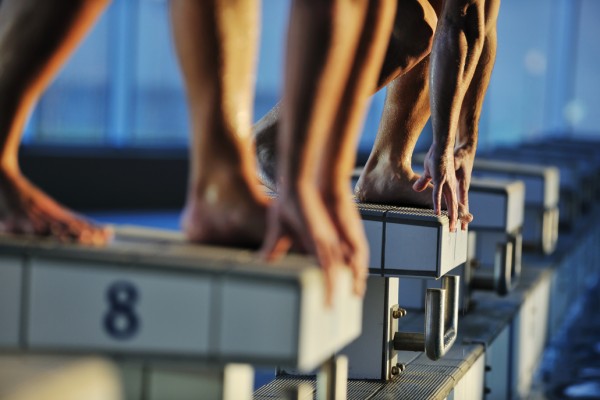 There is so much for our children to learn from the Olympics. They are inspired by the athletes' tenacity, hard work, competitive spirits, and great attitudes. They learn to cheer for the underdog, to have pride in our country and mostly, they learn to dream.
But we also have an opportunity to talk with our kids about defeating entitlement and living a life of gratitude. Here are 8 conversations we should have with our kids in our struggle against a culture of entitlement:
How to offer an apology: A non-poligy is not how you say you're sorry. When you're wrong, own it. Be confidant. Be humble.
Be honest even if it means you'll get in trouble "Over exaggerating" is also known as lying. Omitting or stretching the truth is really about integrity.
The truth will always comes out. People might or might not eventually find out, but deep down, you always know the truth. And you can't lie to yourself.
Eventually, you have to grow up. Kids make mistakes (32 year old men aren't kids) and that's how they learn. But to mature, we have to stop repeating our mistakes. (This is a great opportunity to talk to our sons about manhood).
Your choices will impact your reputation more than your talent. At the end of the day, it doesn't matter how good we are at something, it matters who we are and how we treat others.
Own your mistakes. Take responsibility for your actions. This is called growing up.
Don't run from your problems. They will always catch up to you. Ask for help when you need it.
Forgive yourself. This might be hardest of all. We all make mistakes, thankfully, they aren't all for the world to see. The world is slower to forget, but forgiving ourselves is a good place to start.
We love the Olympics because of the Olympians…the against-all-odds stories and the struggle to overcome. So, Ryan, here's to hoping you become the man worthy of your record. We're rooting for you.