I marked something off my bucket list.
Last week, I flew to Arkansas to do a 2 hour in-studio interview at Family Life Radio. With the headset and big microphone, clammy hands and all.
This ministry shaped my life as a young wife and mother. I've hidden their Resurrection Eggs, read the Grace-based parenting books, attended their Marriage Encounters, and taken my Kids on Passport to Purity Weekends.
So, to sit in the studio and talk about how I discovered I was a spoiled brat in the middle of raising entitled kids and how I found that gratitude was the cure for all of us (also known as my parenting book)…well, it was surreal.
And a little anticlimactic.
Isn't that how life is? It's turns out the bucket list isn't about the list–it's really about the bucket. We discover who we are on the journey, not the destination. It's the living that teaches us—not the telling.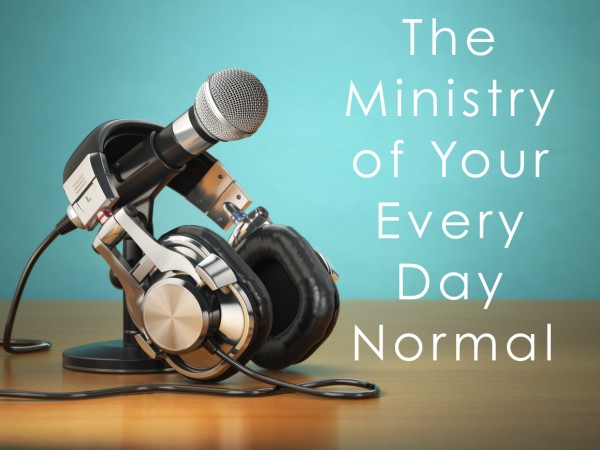 When I was a young mom and struggling writer, I spent a lot time wondering what my purpose was in life. If I could just discover what I was supposed to do, then I would be complete.
If my kids could just be older, if I just had more money or time or more . . . Then, I would be living. It's so easy to wish away today for a tomorrow that's not even promised.
Somewhere along the way, I stumbled upon my sweet spot (the intersection of where our skills and passion collide) and I learned this incredible truth: We need to stop asking what our purpose in life is and believe that fulfilling God's purpose is our purpose.
The amazing thing is –we all have a unique purpose because we are all unique. We all have passions and skills and we've been placed where we are–on our street, in this location, at that job, or season for a specific purpose. To make His glory known.
And as an older mom, I'm watching my kids search for significance and listening to them ask the same questions: What if I don't start my own non-profit? Or do something the world deems as significant? What can I do that matters? What should I be/ do with my life? What is my purpose?
I think in our size-obsessed culture, it's so easy believe the lie that bigger is better. A bigger bank account, house, car, online following, a bigger presence in this world–then I would matter.
But the Kingdom of God is upside down and we are asked to decrease, to make ourselves smaller, so He can be seen and not us.
Wiping chins and butts and countertops. Cleaning rooms and rugs and roof gutters. Preparing food and children and our hearts for the every day ministry of monotony is how we glorify God in our daily lives.
I pulled one of my big brown-eyed teens close the other day as they as asked these hard questions and I stared deeply into their eyes and said, "It's not what you do that matters. It's how you do it. Do what you love and while you do it, make much of Jesus."
I sat in that studio for two hours and it was special day. But honestly? I couldn't wait to get back to my chaotic house.
God's purpose is to be glorified. And we can glorify Him in our every day normal.
This is our purpose.
This is our everyday ministry.