Maybe you've heard about the college kid who held up a sign at ESPN's Game Day this past weekend?
The painted sign he held over his head read, "Hi Mom! Send beer money" and it included his Venmo Account Number, an app that allows people to transfer money to each other.
What disturbs me more than the sign (that I'm sure was intended to be funny by a harmless kid) is the fact that more than 2000 Americans honored his request. Within hours, money poured in.
Or maybe it's the fact that this college kid's stunt labeled him genius and a modern day celebrity for the day. So much so that the mobile payment service even contributed:  "Venmo deposited $50 into Crowder's account, saying to ESPN, "Cheers to Sam Crowder. He created the perfect sign to inspire his friends to contribute to his beer fund. To recognize this ingenuity, the Venmo team has ponied up $50 for the cause. Next round's on us. Well played, sir. Well played," source.
I mean, kids will be kids, right?
But adults entitling them isn't quite as cute.
Just because someone holds up a sign asking for beer money doesn't mean we should actually send beer money.
I don't blame the kid as much as I do the more than 2000 people who helped him out. Maybe it rubs me the wrong way because I'm spending my life raising money for poor people.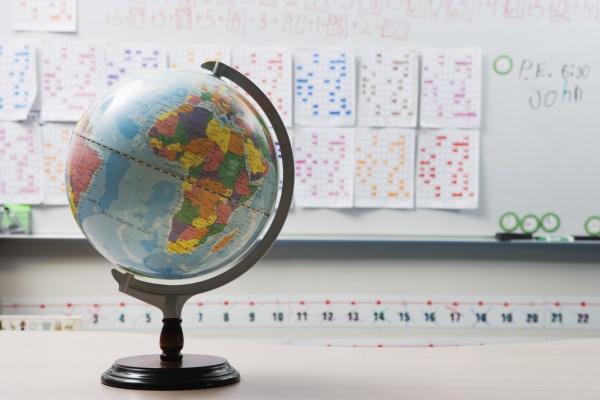 Or maybe it's because I know we can do better.
No wonder our culture struggles with entitlement. Ask and you shall receive.
I have talked to countless parents struggling with the entitlement beast in their homes since my book on the subject came out. I've listened to endless stories and received hundreds of emails and at the end of the day, I usually see the same common thread in every conversation: Entitled kids are entitled because we entitle them.
They ask. We give. They beg. We give in. Over and over again.
And we can't blame the kids. They are quick learners and understand cause and effect at a very early age and they will keep asking and demanding and expecting as long as we are giving in and giving up.
It takes intention, determination and strength to parent grateful kids. Here are 8 ways we can do better:
Resist overspending– your kids are watching, don't pass down bad spending habits and contribute to what the bulk of our society is doing. And if you do overspend, attack your debt.
Don't be afraid to say no– even if society and every other parent on the block is doing it, don't jump on the bandwagon unless it's right for your family. Be intentional with your choices.
Give kids jobs– create a sense of hard work, pride and ownership by encouraging them to work for what they want. Don't just buy them everything.
Decide what your kids really need-there's a lot of pressure as parents to give our kids the best of everything. Give your kids what God says they need. Love them unconditionally, offer grace like it's offered to you. Laugh every day and be grateful.
Live by example-the Bible clearly states that we are to look different from the world we live in. If we are buying into the American Dream (bigger is better), are we setting an example for our kids? Kids often replicate parents. Give them something good to follow.
Expect more from your kids than culture demands– society says kids need stuff and all teens are lazy and that all college kids need beer money.  Let's prove them wrong and challenge our children to be hard workers.
Let them own mistakes– don't fix everything. Teach your children responsibility by letting them fail sometimes. Be consistent.
Splurge– surprise your kids every once in awhile by breaking one of the above rules.