Don't worry, this isn't really a post about Trump. (I'm not a Hillary fan either).
But when news broke recently of his immoral and disgusting remarks about women, I was offended, but I wasn't surprised.
And honestly, I don't get this new outrage. We should have been irate a long time ago.
We live in a world where it's normal to objectify the female body.
We live in a society that airbrushes and photoshops away imperfections on female bodies before they are suitable for magazine covers. And based on this image of perfection, it doesn't seem coincidental that the average millennial spends one hour a week taking and retaking and editing selfies that will result in more than 25,000 in their lifetime. I think this is more about getting the perfect shot and filtering out imperfections than a love for photography. (source)
We live in an age where books like 50 Shades of Gray become huge best sellers.
We live in a country where sex sells–porn is a 10+ billion dollar industry and we go to churches where 54% of pastors admitted to looking at porn in the last year (source).
We live in a country in which sex trafficking is being called America's new slavery and in Atlanta alone, more than $290 million is made in the sex industry every year. (source)
Someone in our neighborhood, place of work, and church is buying women.
And we are raising our kids in the middle of this norm.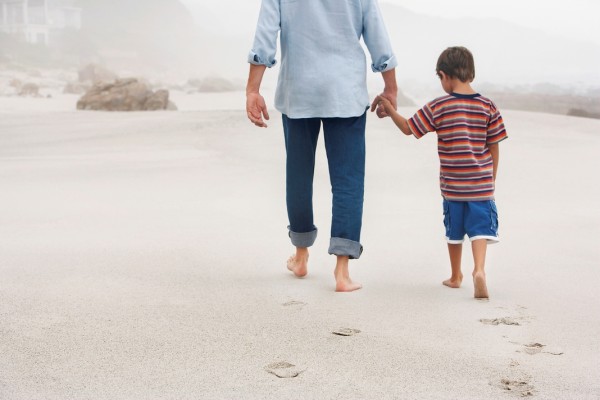 More than 1000 lives are lost in Haiti and a dozen Christian missionaries and pastors are raped, tortured and crucified upside in Syria by ISIS this week, but it's the political circus that demands our attention.
Yes, we should be outraged that the man running for president brags about disrespectful, immoral conduct towards women.
But our indignation shouldn't start or end there.
So, how do we raise good boys in a world where it's okay to disrespect women?
We teach them what is real and what isn't— People dying for what they believe in and losing their lives in storms–this is real. Violent video games and sexy pornography images aren't real. "Satan isn't a creator but a plagiarist. His power is parasitic, latching on to good impulses and directing them toward his own purpose. God intends a man to feel the wildness of sexuality in the self-giving union with his wife….The drive to the ecstasy of just love [is a] gospel matters." Russell Moore (important article for parents of boys)
We explain the attraction to woman and their bodies is natural— the last thing we want our sons to feel is shame for a very normal attraction.
We talk about temptation- every night at 9:30 pm my husband's phone alarm goes off to remind him to check in with our teenaged son. Thumbs up means he's not struggling, thumbs down means he wants to talk. Ask your son how he's doing. 
We teach them that self control is a top priority–we have control over what we look at. We have the authority to exercise this fruit of the spirit. We can teach our sons to bounce their eyes.
We raise them to know that how they look at a woman matters. We teach them that is it their responsibility to look at women respectfully, no matter what they are wearing. We teach them the difference between looking at women and seeing them.
We stand up against the disrespect of women. We lead by example and callout immoral conduct by American leaders. Kids are talking about these things. We should be having conversations with our kids about what's filling our news and social media feeds.