I hate you.
I cringed at the words flung in my direction from the angry kid standing at my bedroom door. It was one hard day in the middle of Christmas break and it was breaking me. I cringed because the words crushed, but not nearly as much as the ones I said to provoke my child's wrath.
Later, we apologized and clung to each other, and we both acknowledged that we were just trying to hurt one another. Sadly, we were successful.
Another hour later, when I should have been asleep, I propped up an elbow on my pillow and started the What Are We Doing Wrong conversation with my tired husband. It's a favorite talk of mine.
We were brutally honest with the parenting challenges we face with our three kids. We vowed to turn off the Disney channel because maybe it was contributing to the sassy attitude, make a list of everything our almost 17 year old needs to know and do before she leaves the house in a year and pray more for our kids.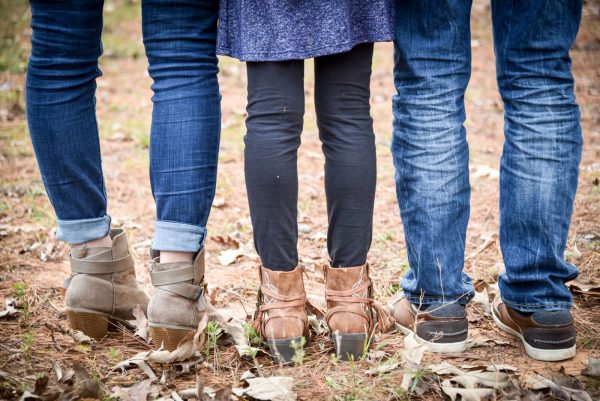 And even though we know 99% of our struggles are par for the parenting course, it still leaves us weary and frustrated and wondering if we are getting this right at all.
Someone left a comment on this post a few weeks ago that said, "Kristen, you are at your best as a writer, when you're most vulnerable."
So, here it is–my first post of the brand new, New Year and I'm offering a peek into my imperfect world. At our Christmas Eve candlelit service, I cried during Communion because as my kids have gotten older, I have learned to recognize their propensity to sin, know what trips them up, can see their unique weaknesses and temptations, and understand they will have to overcome them the rest of their lives.
And this breaks me.
Not because I thought I was raising perfect, sinless kids. They are my children, after all. But because I know how hard it is to be an overcomer. I know how hard life can be and that's why we can't always give our kids the easy life.
It's a New Year and I thought I'd share goals we have for our family. They aren't necessarily life-changing, but then again, maybe they are. And they aren't really new, but doing them faithfully, will make things new. Sometimes doing the simple things well, makes us well: Here are our 5 goals for our family for the New Year:
Forgive Together–  The further down this parenting road I travel, the more I understand the beauty and gift of forgiveness. Forgiving our kids is often easier than forgiving ourselves. I want to raise children who know the power of forgiveness. And I vow to be their example.
Try Together–  So much of growing up involves failure. It turns out there's quite a lot of it in parenting, too. But that's how we learn. And when we commit to try together, we learn together. I'm remind of this quote as we finish up day 16 of that same Advent book we've been reading for way more than 16 days, "Being defeated is often a temporary condition. Giving up is what makes it permanent."- Unknown. It's the real beauty of a belated Advent that we celebrate far longer than Christmas.
Eat Together – This is as simple as it sounds, but it's not always easy. And it's definitely not a priority in many families (especially as kids get older). When I had toddlers around the table, I just got through many nights. But I did it because it set precedence and one day, your meal will last longer than 9 minutes. As children grow, the demand to move away from the table is strong with practices and rehearsals and games. Fight against it.
Read Together –I don't have to tell you that reading to your children will change their life. But so will reading with your kids. Several years ago, we moved from reading to our kids to reading books with them. Pick a book and read one-page-at-a-time until you're done. You won't regret this kind of togetherness. Here are the books we plan to tackle out loud right after we finish our Advent book:  Praying Through the Bible For Your Kids and He Walks Among Us.
Serve Together –By far, this has changed our family the most and kids are never too young or too old to give to others in some way.  After making this a priority in our lives, I'm beginning to see that my children are becoming servants. Start with one or two opportunities a year; it doesn't have to be about quantity to give quality to your family and others.