This weekend, I told nearly 100 teenagers in our warehouse how to stand for marginalized and oppressed women around the world. They had come to volunteer at Mercy House and we gave them more than something to do–we took the opportunity to educate them on women's rights.
One 7th grade boy, wiped away tears after watching our non-profit video and was the first to raise his hand when the small group leaders asked who wanted to pray a blessing over the work of empowering women. I wiped away my own tears, when his shaky little voice asked God to bring sunshine (the Son to shine) on women around the world.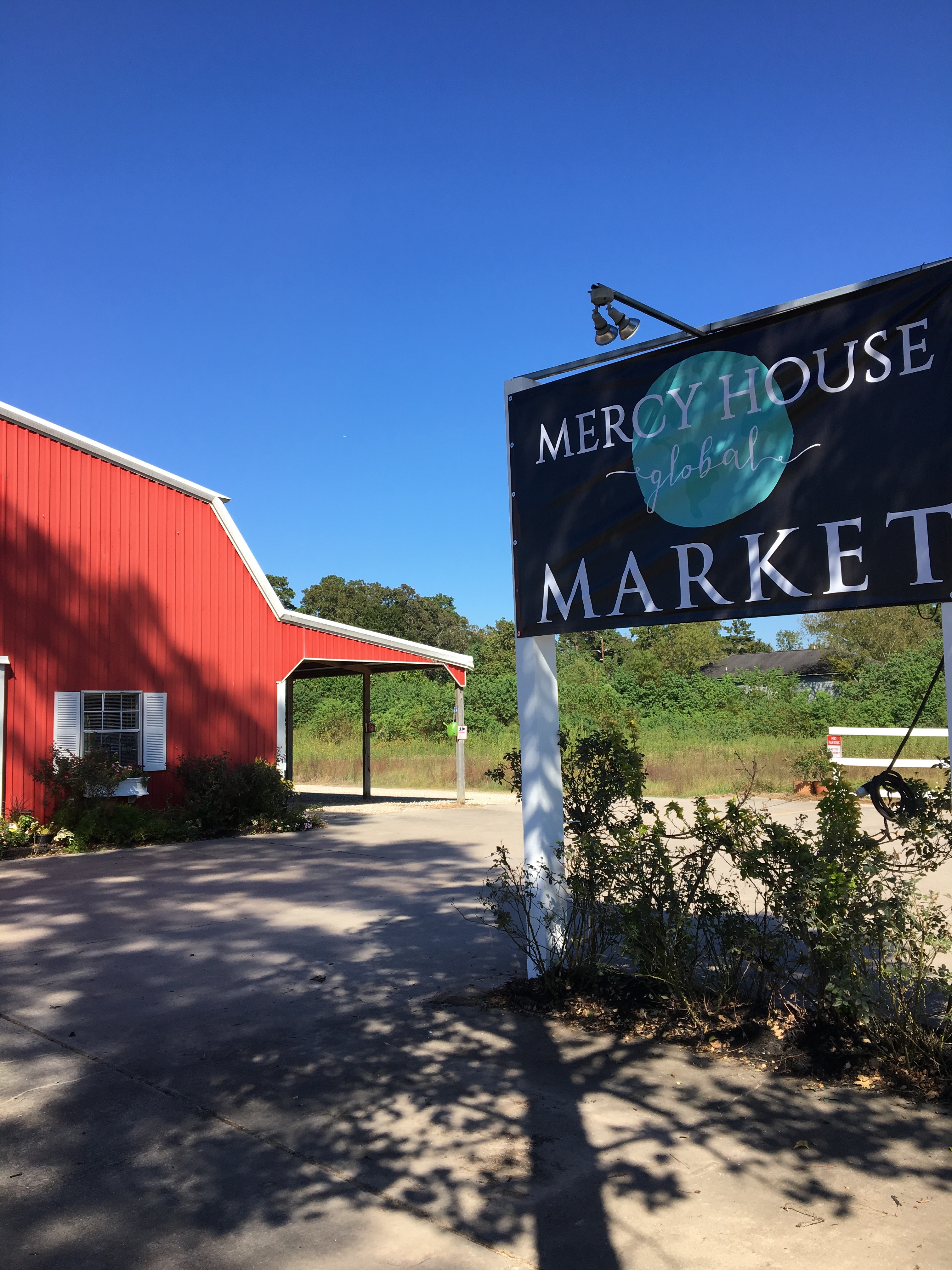 I didn't feel left out at all that while millions marched for women's rights, we were doing something tangible for women who have no rights. While social media feeds were a frenzy of opinion and a hotbed of arguments, we told kids how women in Haiti baked mud cookies to feed their children and young girls survived by prostituting for food and then we asked them to work–to help us help them.
We live in a world of marchers. We wave our signs and chant our beliefs. We protest well. We want to be seen and noticed and heard. I had friends on every side of every women's rights issue marching and standing with their daughters this weekend for different reasons.
I'm not against marching and if I'd been in Kenya with my girls and their miracle babies, I would've been on the streets standing  pro-life because that's what I march for.  Marching is a right we've been given because of freedom.
But it's what we do the after the march that matters:  You see, marching for a cause is good. But standing in the gap–staying— brings change. This is how we really make a difference in a world where women are the most oppressed people group.
Here are 9 practical ways we can step beyond marching and bring empowerment to women globally every day:
We acknowledge what we have been given so we can see clearly what others don't possess. Yesterday women who were free to march did so because they could–whether we agree with political issues and rights, we acknowledge this precious freedom in light of those who do not have it. It shines a spotlight on the places where women don't have the simple right to have an opinion about what is done to their bodies or the choice to attend school or the freedom to live freely.
We live as an example in front of our kids. We choose what we read, watch, and purchase in light of the oppression against women. Pornography and explicit novels contribute to a global human rights issue. We educate ourselves and fight against the sexualization of our daughters and the exploitation of their bodies.
We teach our children about human rights issues. One of the most powerful ways to stand for the human rights of women is to stand against those who treat women unfairly. We explain to our sons and daughters that cheap jewelry and clothes cost someone something. We start small and refuse to shop at someone else's expense. We teach them that when they look at pornography they are contributing to the problem of objectifying women who might be posing willingly or might have been trafficked.
We stand for life– We acknowledge the oppressed, vulnerable, orphaned, trafficked, impoverished women around the world who live in bondage because it's the right thing to do. We do more than recognize this fact, we do something: we give money, we adopt and foster them or we take meals to those who do, wear the jewelry they make in rescue programs, we pray for them. We do more than march. We do something. We step into a woman's story and we say you will not bear this burden alone.
We buy items that provide freedom. Fair trade isn't just a trendy fad. It's not just cute items. It's a practical and powerful way to do something–that's easy! You get something tangible in return. Give your accessories a purpose, your jewelry a theology. This is an entry level place to begin.
We  share what we have with women who have less. We actively look for our sisters who need help. We look at what we have been given and we give it away. When we feel down and have had a hard day, when we are depressed and sad, we look for someone who has less than we have and we share. This is how we help someone. This is how we help ourselves. We employ struggling single moms. We visit the elderly neighbor who talks too long at the mailbox because she's alone. We share our time, our resources with someone who has less than we do.
We love our neighbors and our enemies. We don't take our arguments to Facebook. We don't attack people we don't agree with or scrutinize people who marched or didn't. We don't isolate people who have a different opinion, morality or motive. We love people–especially those we don't understand. This is the greatest commandment. This is how we show the love of God in us.
We spend our time serving women. We volunteer. We visit. We vow to be the difference we long to see.  We get our hands dirty serving each other.
We offer sustainable dignity and not a handout. I've learned a lot about empowerment these past 7 years. I've discovered that women who need more rights, don't need our pity. They don't want our hand-me-downs or hand outs. They want to work and provide and meet their own needs. When we can give them a hand up, we offer something every women in the world deserves: dignity.