I spent the first 35 years of my life looking for a good deal.
I've been a bargain shopper since I was a young wife on a youth pastor's salary.
Target was my go-to place and I can't tell you how many hours–days– a week, I would push my cart around looking for something cheap to buy. Some days, I shopped out of need, other days want, but it was the days I shopped to fill emptiness that I remember most. Instead of purpose, I filled my life with a lot of stuff. A few years ago, I realized my cheap deals were costing someone something.
Stores want us to believe that when we buy shoes, we are buying shoes. When we buy jewelry, we are just buying jewelry. There isn't a name or a face attached to what we carry out in bags from Walmart. We don't know the seamstress' story. We don't know the jewelry-maker's name.
This is on purpose. Because stores don't want us to think about people, they want us to focus on ourselves, on product. And some stores don't want us to know that someone might have even risked their life or had no choice making our favorite new shirt.
I'm not just crazy about fair trade product because I like cute stuff. I'm passionate about it because it isn't only about product, it's about people. When you buy something fair trade, you are asking to know a person's name, see their  face, and hear a real person's story and struggle to succeed against all odds.
[Keep reading and learn about a new high-end Fair Trade Friday Club option that will do amazing world-changing things. Click here to learn more.]
I don't think I fully connected the dots until I met Irene.
At just 14 years old, Irene was tricked into believing she would be given steady work. Her family in Uganda was very poor and barely surviving and she thought a good job would change everything.
Irene was a victim of modern day slavery.
She was illegally brought into Kenya and forced to work without pay. She ran away from home for work, but instead of a good job, she was robbed of her freedom.
Fourteen, alone, and afraid, and forced to work long hard hours with nothing in return.
After being gone more than a year, her family feared she was dead. And she and her unborn child might have been, if she had not been rescued by Rehema House staff and brought to our maternity home.  What joy to show up at Irene's home in Uganda and give heartbroken parents good news—not only was Irene alive and well, she had a beautiful son.
It was a double blessing and the beauty from ashes moments that keep us going. Without your help, Irene would still be an indentured servant and her child, likely dead. Thanks to you, today, they are safe, warm and on the path to self-sufficiency.
Irene graduated from the two year residence program recently, but begged not to be returned to her country of Uganda until she could complete vocational training. She was afraid she would just end up needing a job again.  It's a common problem and we have learned that when we empower a girl, we empower her family. We have graduated teen moms all around Kenya..some have transitioned successfully back home, others are in school, but some, like Irene, need a place in-between. It was time to open a transitional home.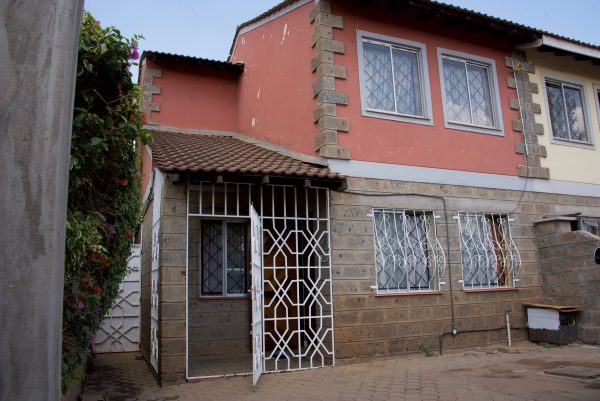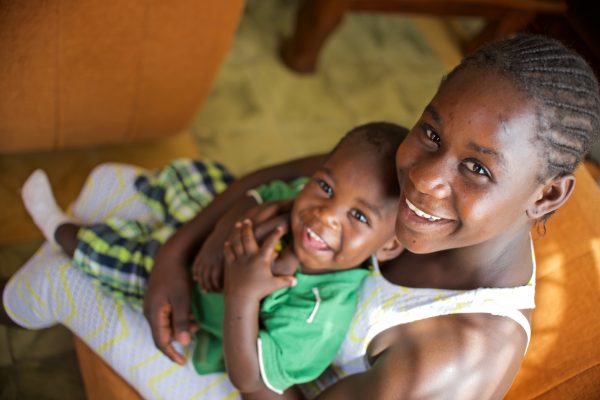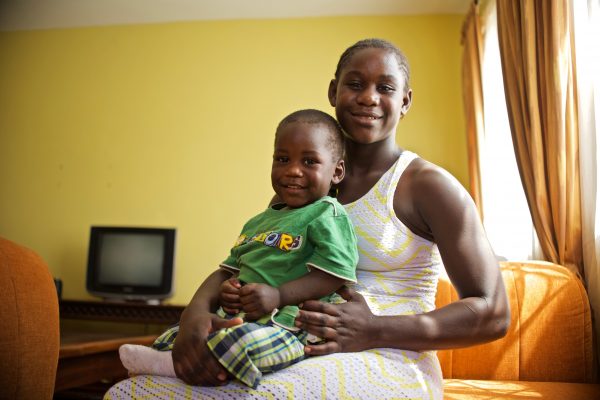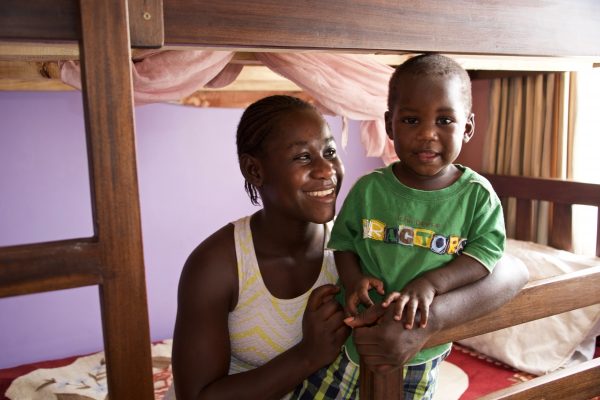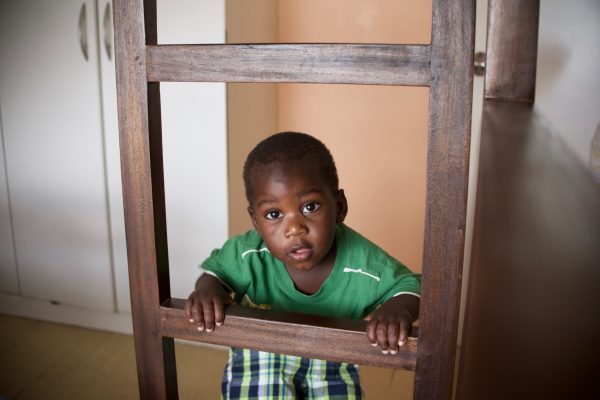 These 6 teen moms and their children moved into the transition home we rented with a housemother in January. Two were able to get into good high schools and the other four into local vocational training. This halfway place will help prepare these girls to return to society. With a little more freedom, comes more responsibility, They are managing a budget, shopping at the market, attending classes and working.  These moms are taking a giant step towards independence.  And it's beautiful.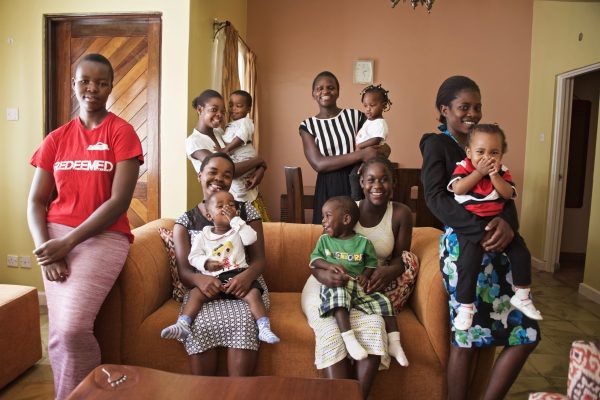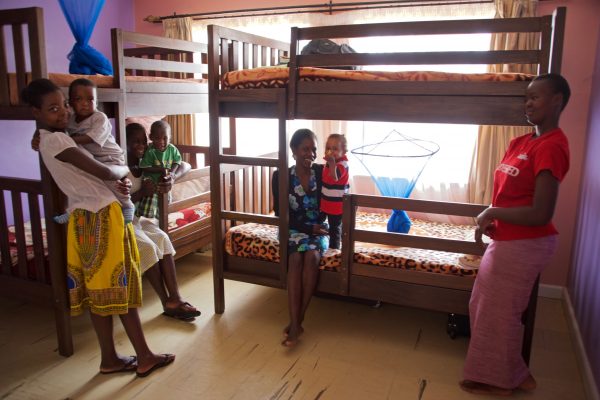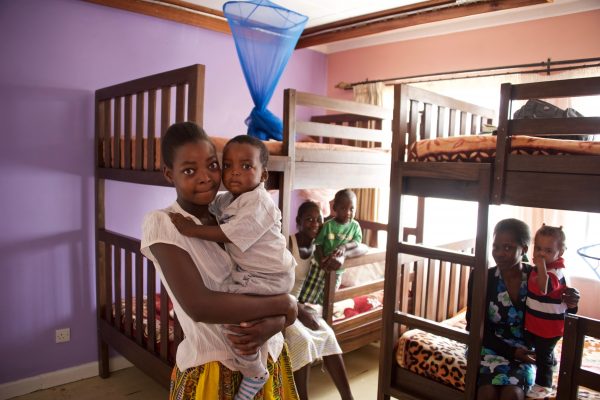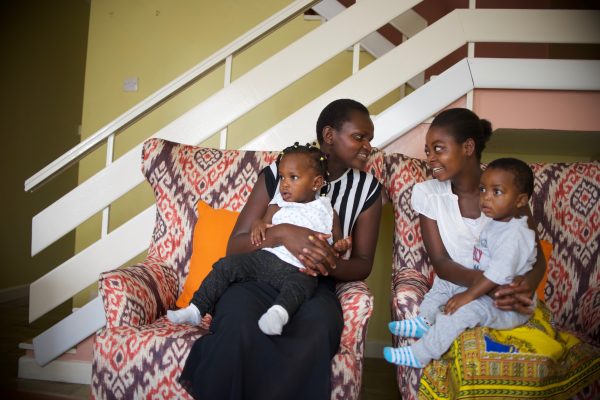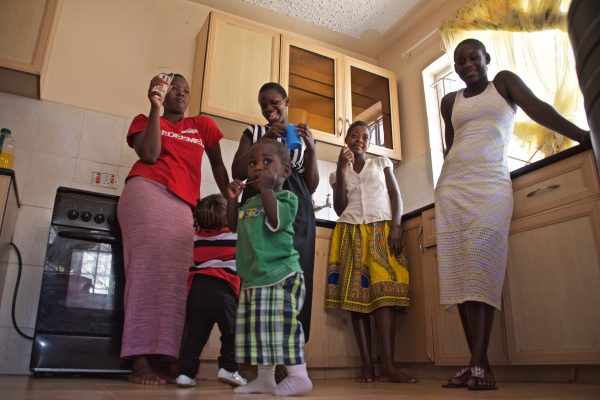 One aspect of this program is teaching the girls the value of a job. Yes, we could just pay the rent and take care of every need, but we know that charity won't bring dignity. And these girls want to provide for their children! The moms will spend some time each week making fair trade product for us to sell to you in America. The girls are paid a monthly "salary" and work together to pay a portion of their bills. Our staff and volunteers in America have worked tirelessly to create a new product line to sell and wholesale. 
This week, one of our biggest priorities is sharing the bulging binders full of ideas with them. They aren't just cute things–initially, they will provide an opportunity for growth and learning and eventually, they will put food in their childrens' stomachs.
Once you're halfway home, you know that you can probably get the rest of the way there." -Janis Ian
The girls are so excited for the new challenge. I hope you are ready for a challenge, too– most of these girls in our need transitional home still need sponsors–We have 22 openings to be exact. For just $21 a month, you can help cover a girl's school fees, uniforms and supplies and provide medical care for her child.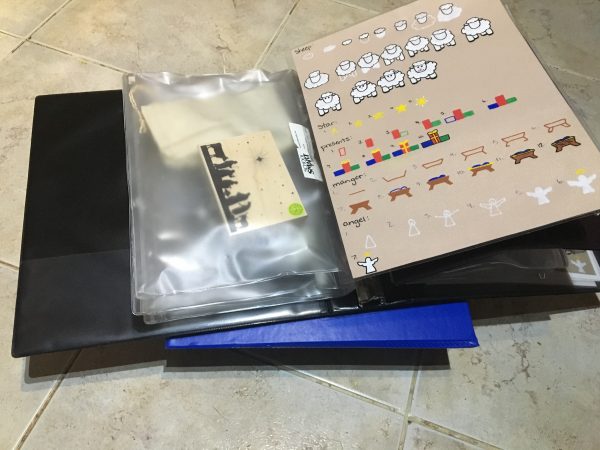 Fair Trade product is the vehicle God has given us to provide jobs for these young moms. One of my jobs is asking you to look past the easy-to-purchase items that are so accessible at our favorite stores and to shop differently. Another job is asking you to buy something that will change a life.
Girls like Irene, who are halfway home, are hoping you will– because their life–and freedom–might just depend on it.
We still need about $1500 a month to fund our new transition home, we hope to accomplish this long term with a new high end Fair Trade Friday Club option. We would need a minimum of 60 members to make this happen. If you'd be interested in joining a high end Fair Trade Friday Platinum Club (no obligation today–simply showing interest) that would fund our new transition home in Kenya, please fill out this.