Today, my family sat in a home that was smaller than our bathroom and we squinted in the dark to find a place to sit. When our eyes adjusted to the light, we cringed as bedbugs crawled all over us.
I couldn't believe 7 people lived in this stifling, dark room. The heat wasn't as oppressive, as the lack of hope. I slid my camera back into my bag because I knew there would be no pictures here. There weren't smiling faces or children laughing. There was a sorrow I can't explain.
The home belonged to the mother of one of our teen mom's and our staff in Kenya wanted us to understand why we need a transition home for some of the girls and their children. And they needed us to know why providing jobs is so critical.
When we asked how we could pray for her, she shared about the heavy issues and abuse in her marriage by her drunken husband. We held hands and prayed over her. Just as we were finishing and preparing to leave,  her husband walked in the door, drunk.
And just like that, my little family was in the middle of a family dispute, in a dangerous slum, with angry words  being flung back and forth around us in Swahili.
I held my little girl's hand and whispered a prayer for peace and safety as we sat there unsure of what was being said.  I won't lie–in that half hour, I didn't feel brave at all and longed to return to my normal.
But as soon as I thought, I heard the words thunder in my heart:
This is their normal.
I closed my eyes and silent tears slid down my cheeks. My God, this is their normal. There isn't a fun week of Spring Break ahead. There isn't peace and provision.
It's so easy to get absorbed in our own little world that we completely miss the way the rest of the world lives. And I can say it because that's what I did for a very long time.
But I dare you, I beg you to here this truth:  your normal isn't the world's normal and the greatest deception is that you believe that it is.
Your full pantry isn't normal for the rest of the world. Your cold fridge with your favorite drinks and closets with clothes and multiple pairs of shoes—this is not normal for how 75% of the world lives.
In economic terms, the (Global) North (USA, Canada, Western Europe Australia, New Zealand)—with one quarter of the world population—controls four-fifths of the income earned anywhere in the world.  Inversely, the (Global) South (Every other country)—with three quarters of the world populations—has access to one-fifth of the world income. (source)
In other words– a small percentage of us have most of the world's resources to last a life time, while a large percentage of the world don't have enough for one day.
And we deceive ourselves when we stick our head in the sand and pretend we don't know or worse that we don't care.
In many third world and developing countries, this is a normal walk to work: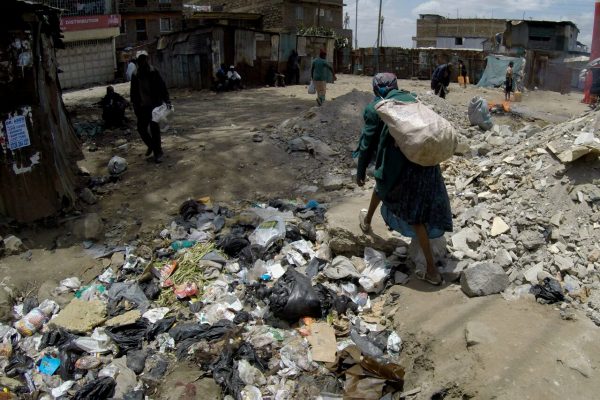 This is a normal yard: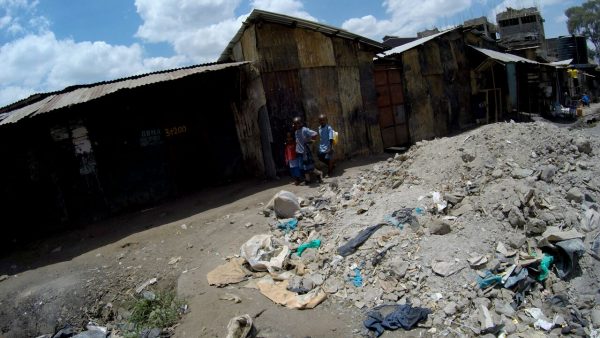 This is a normal laundry room: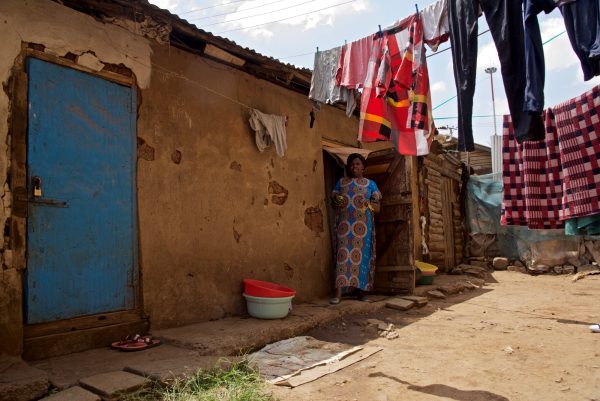 This is a normal (and often only) ball for children in a slum: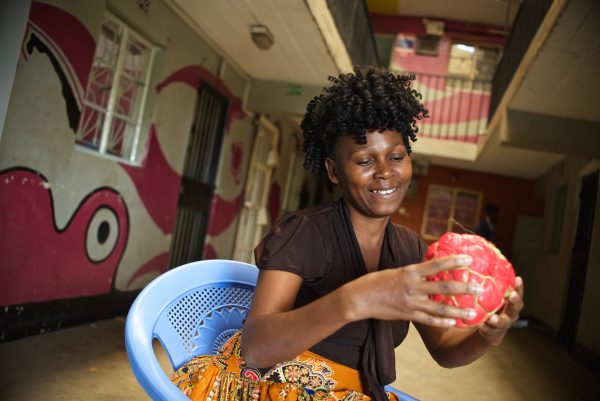 This is a kitchen:
This is a normal living room and bedroom, playroom and kitchen: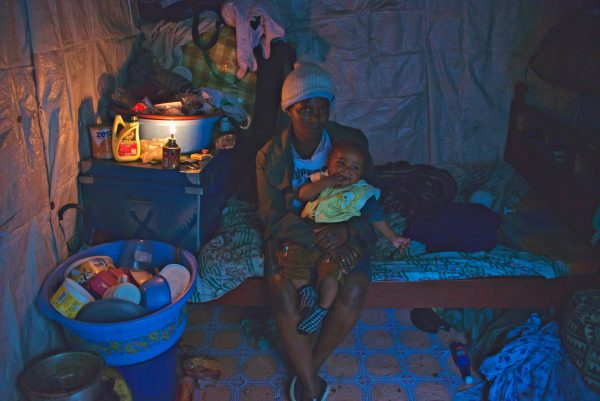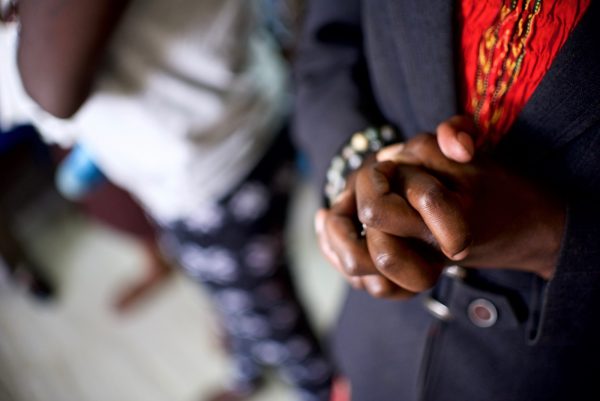 This way of life is normal for millions and millions of people.
We left that house today and found a public restroom to shake out our clothes because we couldn't stop our paranoid itching and we went to two other houses to similar situations–mothers of girls we've rescued living under the oppression of men with few options to better their lives and change their futures.  We already offer small business and parenting training but our small team racked our brains over lunch on taking the next steps to provide new jobs and a central workspace for these women.
Because we rise by lifting others.
K.P. Yohannan, founder of Gospel for Asia, in his book Revolution of World Missions revolutionized my life when he urged every North American Christian to ask themselves two questions–
Why do you think God has allowed you to be born in the Global North…and to be blessed with such material and spiritual abundance?
In light of the superabundance you enjoy, what do you think is your minimal responsibility to the untold millions of lost and suffering in the world?
These are the questions that keep me awake at night. These are the questions that have shaped my home and turned our family right side up. I want to spend my life answering them.
Go ahead. Ask yourself. It's not an accident. It's not luck of the draw. There is a purpose. You have a purpose for living here and not there. I don't think it's a mathematical mistake that one-third of the world is rich enough to ease the burden of the other two-thirds who are desperately poor, living on less than $1 a day. It's not a  coincidence that we are already sitting on the answer. It's something we teach our children from the cradle. It's called sharing. We have more than enough, enough to share. It sounds like a match made in Heaven. Like maybe it was God's plan all along to love others, and instead of accumulating more stuff, there's the chance to give some of it away?
Some ways you can share what you have been given:
|| Join our Earring of the Month for $12.99 a month. We have 65 open spots and if you sign up today, you'll receive a trendy pair of earrings from Haiti next week (I'm wearing mine now).
|| Join our Bracelet of the Month for $14.99 a month. We have 45 open spots and if you sign up by tomorrow, you'll receive a darling bracelet (from the artisans who survived a trash landslide in Korah, Ethiopia this week).
|| Give towards an item on the Wish List for our maternity homes.
|| Shop our flash sale today at our online store and get free shipping so we can move product and buy more from these 3 moms we visited today. Code: worldchanger
|| Share this Interest Form for a High End Box we are considering that will fund the remainder of our new Transition Home for our graduates.