I think I've been holding my breath until we returned to the street moms in Mathare Valley that I introduced you to last year.
You might remember my desperate plea to help these desperate women.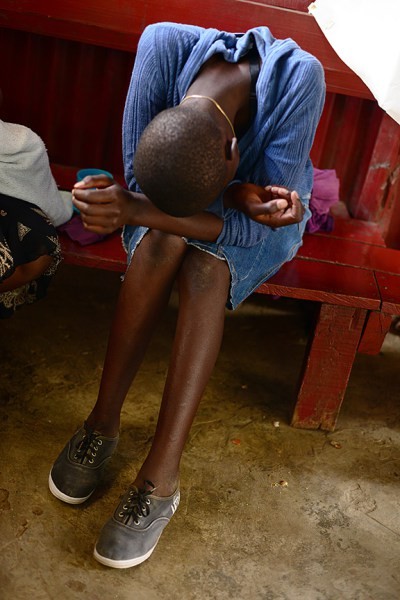 I have been haunted by that day–the one where I met a homeless, grieving young mother, whose 2 year old son, Gideon, had been stolen while they slept on a filthy street and to this day has never been found. And the tragic irony of the very pregnant woman next to her who was planning on selling her second child to the highest bidder.
Meeting them, seeing the way they survived –by begging and prostituting–often sniffing glue to ease both activities sent me home desperate to do something to help them.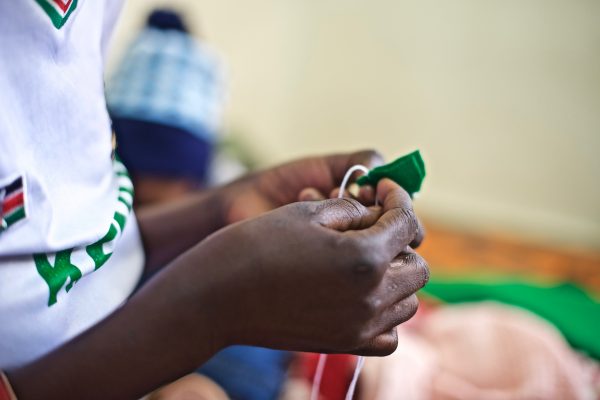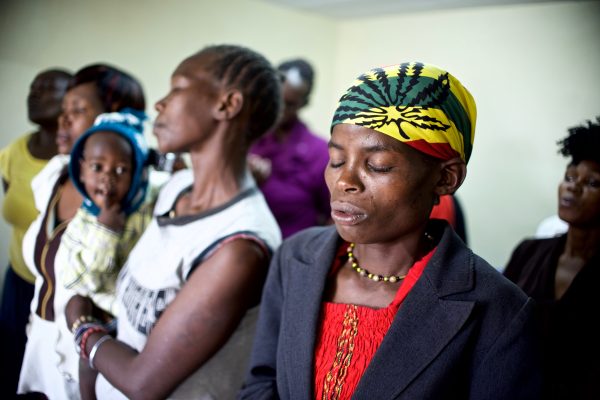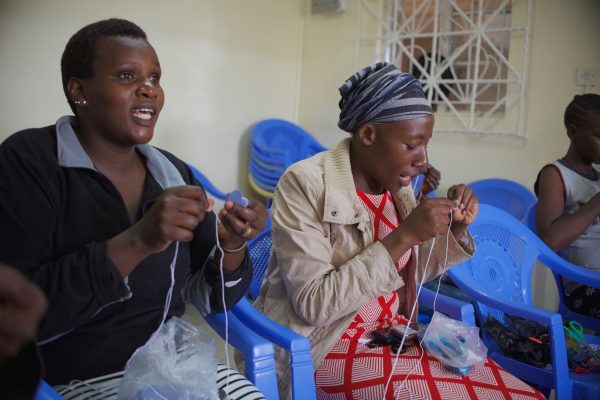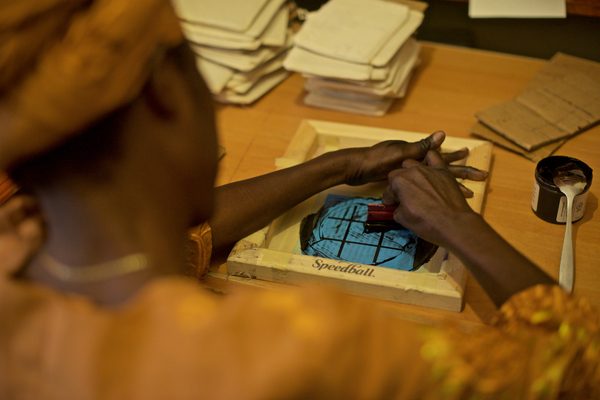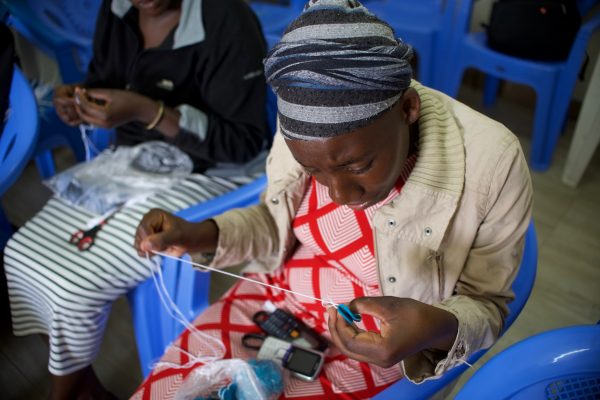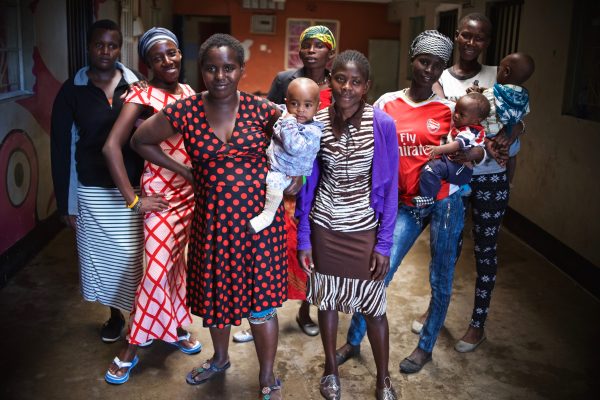 Twelve of these street moms make up the artisan group now called Street Hope and they no longer live on the streets.
I had to see it to believe it. In less than a year, these women who have been disregarded by just about everyone, are working and thriving. When I walked into the room and two were leading the women in worship, all I could think was, It's working. God you work miracles. You create something from nothing.
Because it turns out little hand-stitched felted hearts really can change the world. This the most unlikely artisan group: They have never had a job, only two of the ladies can read, and the majority are HIV+.
I've told you about the tic tac toe bags that provide a job for Lillian's aunt and the cotton bags that provide jobs for 4 others and how we tuck the sweetest felted hearts inside. Every little bag is touched by more than half a dozen hands. It's the smallest start, but it's working. He is working.
I shared a new felt order with them that will provide work for the next year. The women from Street Hope took turns and shared their testimonies of how they had stopped sniffing glue and moved into real homes–some for the first time– and y'all it was simply breathtaking.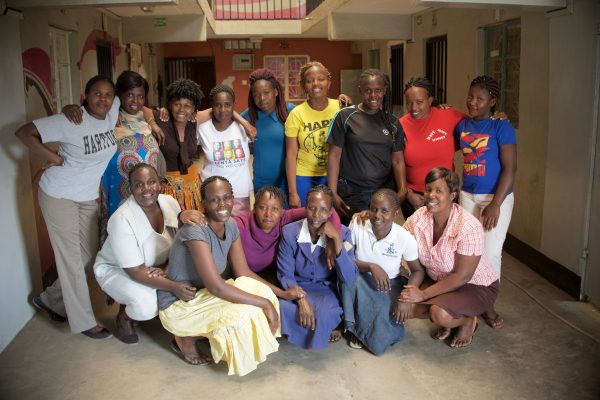 I told you how Have Hope, another of our artisan groups, is slowly but surely working themselves out of poverty by using their seed money from Fair Trade Friday to buy motorcycles to run taxi businesses. In the 7 years, since Maureen started this Bible Study in the slum she grew up in, these ladies have gone from poverty to empowerment.
We visited the home of one *Susan who explained how she was able to escape an abusive and violent marriage because she had the confidence and income to start over with her kids. She rolled up her sleeve to show me where her drunk husband slashed open her arm and pulled up her wig to show me where he cut off her hair to the scalp in a rage. She then showed me the new home that she was able to rent because she is employed.
It's easy to think Stackabilities: Bracelets with Endless Opportunities and Gratitude Bracelets that *Susan and her Have Hope friends make is just about jewelry and a job. But it's so much more than that– they provide promise for an uncertain tomorrow. They offer freedom from oppression, confidence in abuse and more hope than we can imagine.
*name has been changed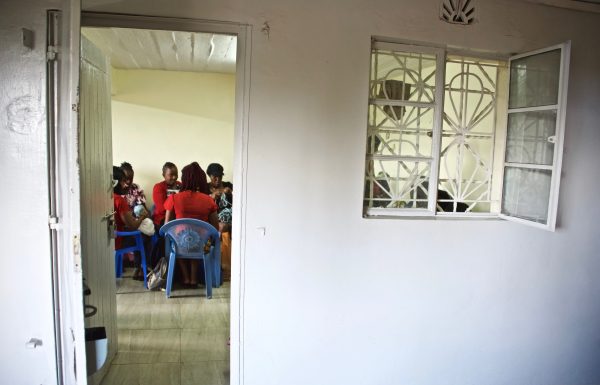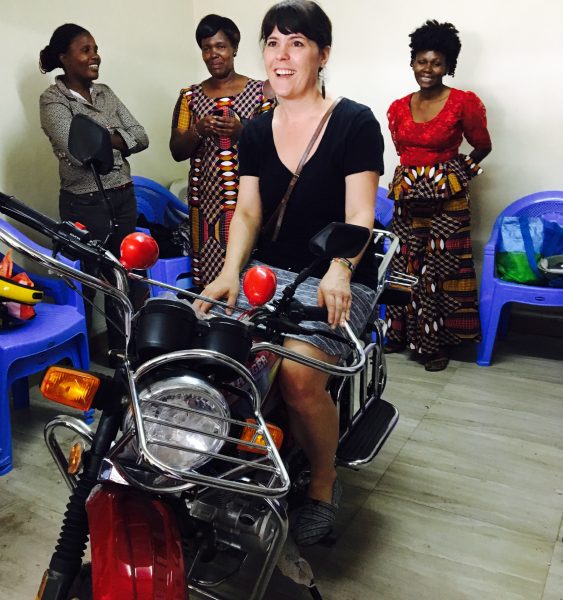 We got to dedicate the second motorcycle and a third one is already in the works. They hired drivers for each and save all the profit to put towards another one. There are 16 women in Have Hope and I have no doubt there will be 16 taxis one day. And when that dream comes true, each woman will recruit and mentor another woman from their slum to take her place.  It's stunning to watch.
In the spirit of collaboration and mentorship, Street Hope and Have Hope now share a rented working space and go to work most every day. When I walked into their workplace, I could hardly see for the tears.
Little hearts and a lot of hope will do that to you.
It just takes a little of both to change the world.