When I took my children overseas for the first time they were 4, 8, and 10 years old. I thought it would likely be the one and only time. It was expensive, exhausting, exhilarating and quite an ordeal. That was 7 years ago and we just returned from their 6th international family trip.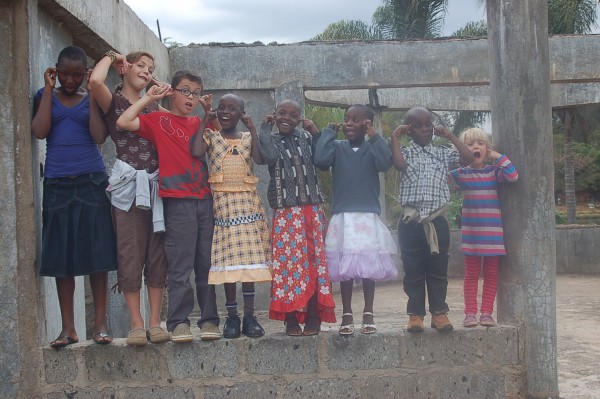 Early on in starting Mercy House Global, we sat down as a family and consciously decided that this was an investment we believed in. It's one of the reasons, I started traveling a bit more on my own and speaking and taking on monthly writing columns, so we could save money for these trips. It's been challenging, risky, downright scary at times and it has drained our savings account some years.
But mostly, it has been unbelievably rewarding.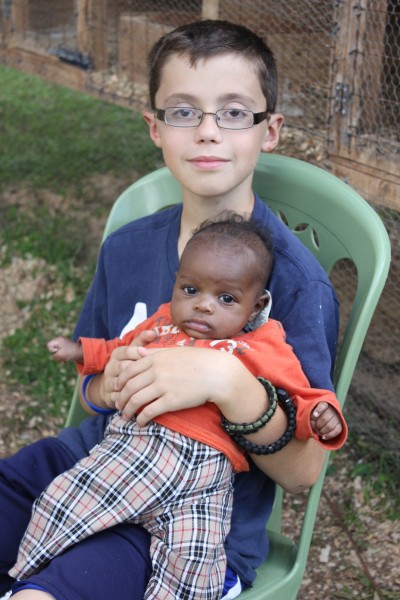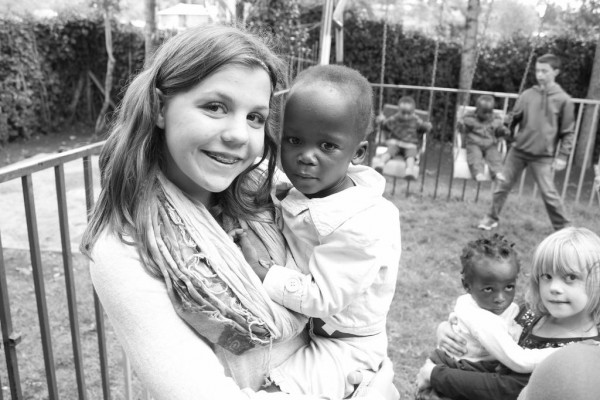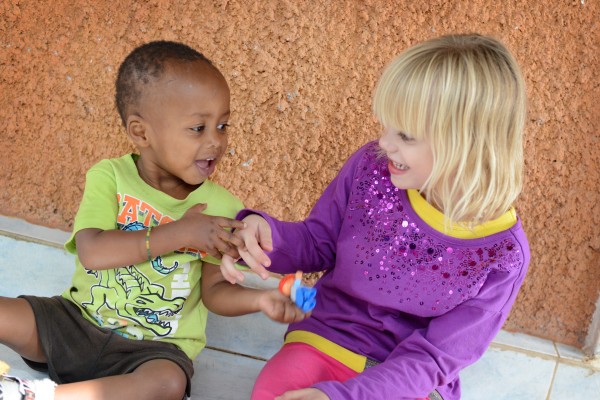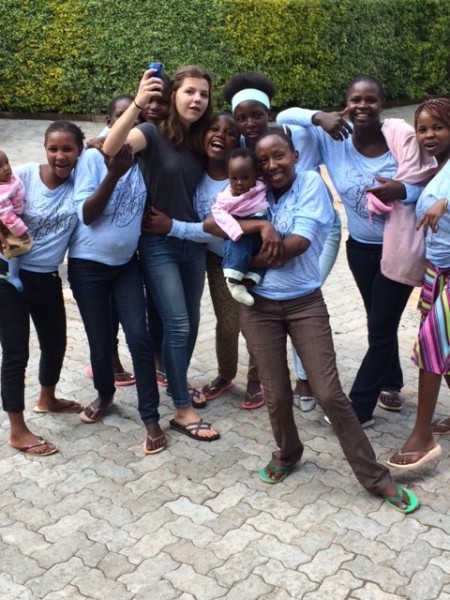 This isn't a post about international travel with your family. I realize that most won't make the same decisions we have and might even balk at the luxury. But this is about the importance of taking your family out of their comfort zone and risking the known for the unknown.
Because it has literally changed our lives.
Whether it's walking into a slum in Kenya or driving an hour to an apartment of refugees in Houston, risking our comfort has strengthened our family, taught us countless lessons and deepened our faith.
Several years ago, we discovered that staying a couple of nights in the country of our layover didn't cost any more, other than a place to stay. When we made this discovery, we made a bucket list of dream places to layover on our way home from Africa. So far, we've explored Paris, Amsterdam and most recently Rome, in a quick jetlagged haze. We have the benefit of staying with our Kenyan family (and ministry directors) so two nights of lodging on the way home is something we plan for on these little excursions.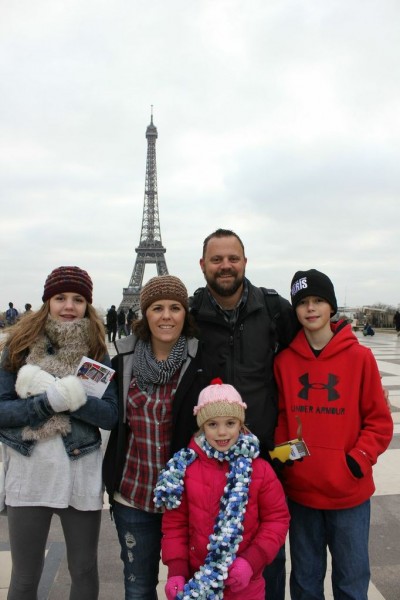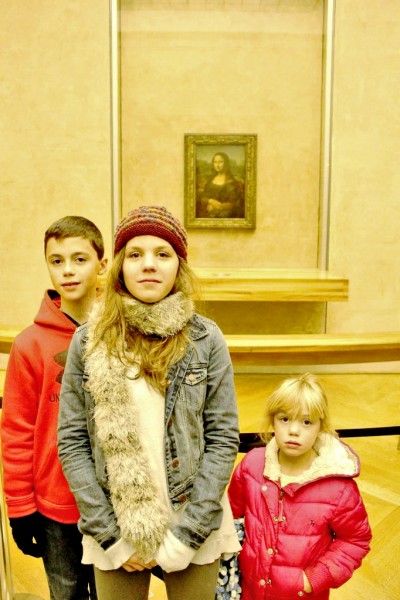 A few weeks ago, we landed in Rome on the way home from Kenya after sleeping about 5 hours on the plane. We landed exhausted after a very full week of work and ministry in a foreign airport in a country we've never been in to a language we didn't speak. Some might call it an adventure, in the moment; I thought it might be a mistake.
We went to the train station near the airport, dragging 12 suitcases (we always try to save Mercy House shipping money on fair trade product) behind us and tried to figure which train would get us closest to our Air B& B. We didn't realize we were on the wrong train, until the ticket man came running and yelling for us to get off quickly. My oldest daughter was already halfway down the aisle dragging a heavy suitcase when she realized the rest of her family was getting off the train about to depart. I yelled at my husband and turned to help her. He stopped the door with his foot and grabbed us both off seconds before the train too our teen daughter to another city. It was all very dramatic.
So, you know, we had a big family fight right there in the station. Fear will do that to you. I realized she didn't have money, her passport or a working phone and it scared me to death. My husband muttered, "We should go home. Why are we even doing this?"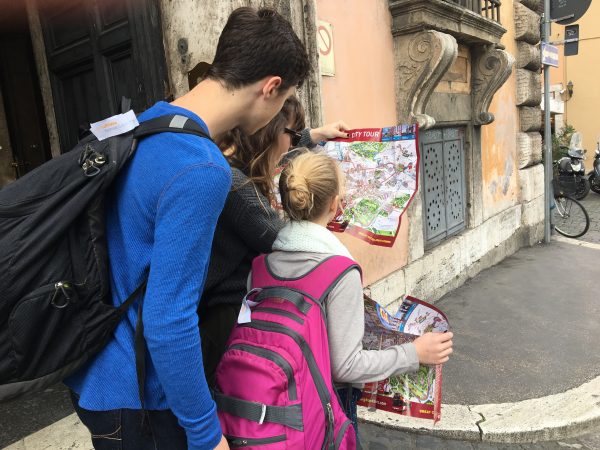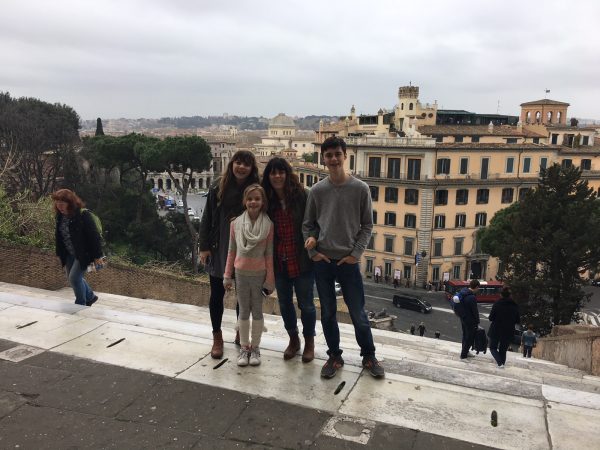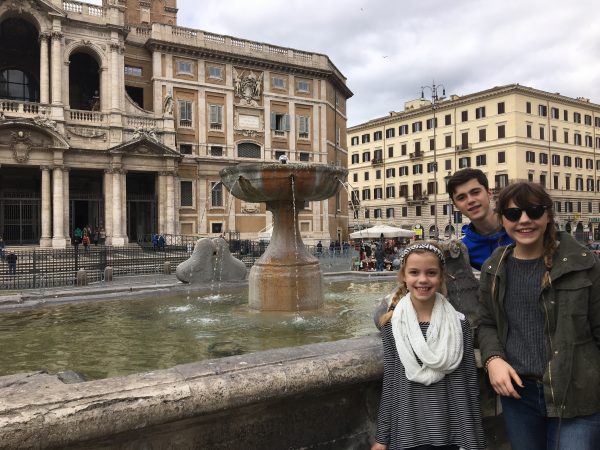 Because with great risk are great rewards.
Leaving our comfort zone has taught us so many valuable lessons. And you don't have to leave the country to discover them. Serving refugees or the homeless in the heart of your city, visiting a nursing home, volunteering at a women's shelter, opening your life to people who are different than you are, doing something that risks your comfort will set your family up in the classroom of life.
Here are 11 lessons we've learned:
When we leave what we know, we discover what we don't (know) | The way we live isn't the way the world lives. When we step out of our known, it's eye opening.
We learn that discomfort is a great way to appreciate comfort | I can't think of a better way to create an environment of gratitude than by being temporarily uncomfortable.
Fear will paralyze us if we let it. Trust will thrust us into adventure | Risk can be scary, but if we only do what we've always done, we are limiting ourselves. We can use wisdom, trusting God and live an adventure.
Bad things can happen in the middle of our comfort zone too, so we can't let the fear of the unknown stop us from living |The safest place for our family is wherever Jesus leads us. We aren't called to safety and what's completely safe these days anyway?
We really don't have as much control as we think we do | Travel of any kind reminds us how little control we really have. But it's true of life and especially parenting. We can't control everything or everyone and letting go is a great way to grow.
Our strengths and weaknesses are revealed in the unknown | I discovered one of my kids is a natural born tour guide. She loves leading our family to unknown places. We've also discovered a whole list of weaknesses (like don't give mom the map) about each other.
We need each other a little more when we are uncomfortable | Nothing creates a family team spirit like the unknown. We realize we aren't quite as tough or independent when we are unsure and it's good because we have each other and we discover together.
We change our perspective | I'm a huge fan of perspective. We need to shake things up so we are more grateful for what we have. Nothing gives us this more than seeing how other people live.
We create memories that will outlast anything we buy | By far, our best memories have been made out of our comfort zone. And hopefully we are teaching our kids that people and places are more important than stuff.
We become more compassionate | When we break out of our bubble, we open our eyes to people around us. It becomes the fertile ground for compassion to be born.
We see God more clearly | Risk positions us to reach out to God—to ask for help, to pray for peace, to see the world and God a little better.
Get a little uncomfortable with your family. You won't regret it!