I love this idea of having an open house. It doesn't come easily for me (Type A), but over the past couple of years, God has given me more opportunities to be hospitable and I never regret taking them. Enjoy this thought-provoking guest post by my friend Janel.
I'm already wrapping my mind around next week. Ugandan kids will be out of school—and once 3 PM hits, they know they're free to knock at our metal gate, pouring in from the neighborhood, sometimes even slinging their legs over the shoulder-height brick walls to leap down in our yard. Though I admit to some sense of relief when holidays are over—there's a part of me that loves our yard swarming with kids.
Some of them won't be polite, and we've had to lay down some solid ground rules, on agreed penalty of them going home. They know they're expected to pick up before they leave, and ride the bikes a little gentler. (I'm increasingly convinced that boundaries express true care. And some kids from harder situations, like the ones who'll be buzzing around on our scooters next week, desperately need those clear lines in the non-shaming context of kindness.)
Scientist Jared Diamond's quote remains perennially rooted in my mind:
I have heard many anecdotal stories, among my own friends, of children who were raised by difficult parents but who nevertheless became socially and cognitively competent adults, and who told me that what had saved their sanity was regular contact with a supportive adult other than their parents, even if that adult was just a piano teacher whom they saw once a week for a piano lesson. (The World Until Yesterday, p.190)
Not everyone's version of an "open" house involves neighbor kids. I think it was my parents who first displayed in technicolor the power of a home—not where ministry is primarily inward, but when that love forms a funnel gushing to the rest of the community. They were foster parents, both official and unofficial. Even now, Dad has a garage where he fixes about 100 cars a year, in his off-time, mostly for missionaries and single ladies. Mom's table is usually crowded with folks who just needed a warm meal or a warm word. My folks seemed to carry a philosophy of a home that was less of a bunker, more of a launchpad—like an aircraft carrier.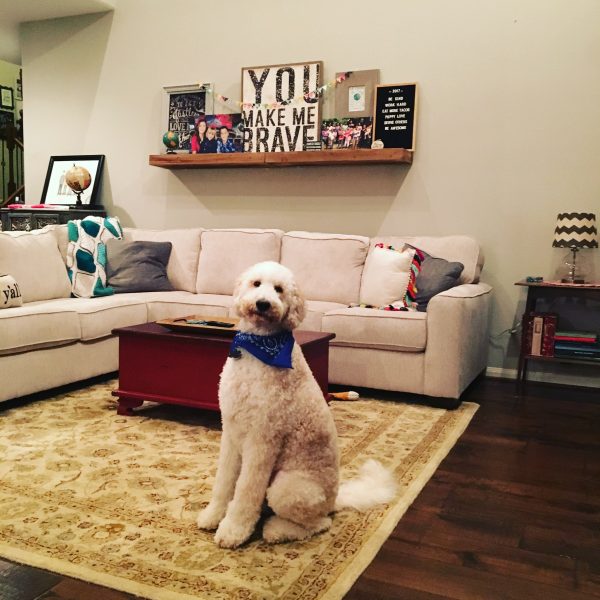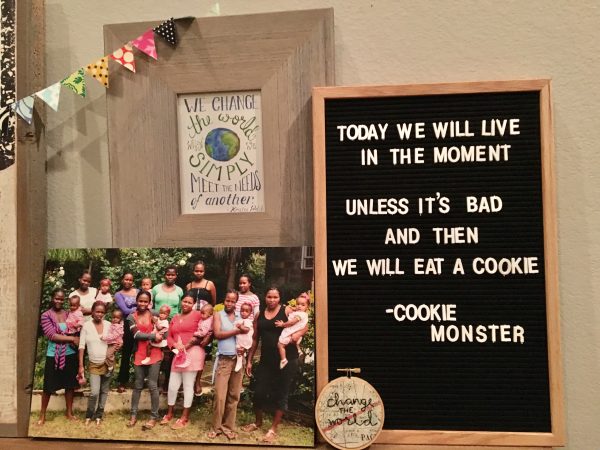 TobyMac sung that when love is in the house, the house is packed. There's a magnetic quality to loving homes where you can practically smell the fragrance of Jesus as you walk up the sidewalk. (Um, even if it smells more like rowdy boys making short work of a slice of pepperoni.) A few ideas:
None of us really need more to do. For some of us, hospitality conjures images from Martha Stewart Living, and questions like, How in the world could I keep the house that clean? You know how they joke about armadillos being born dead along the side of the road in Texas, 'cause you only ever see them as roadkill? Well dishes in our house are born dirty. And sometimes the laundry oozes down the hall. I get you. You're certainly not talking to the Queen of Clean. (Over to you, Kristen!)
More frequent hospitality may mean adopting an entirely different, markedly simpler philosophy, like the one I glean from my Ugandan friend Monica. Perhaps people showing up when I have no makeup and haven't yet made the bed means that the beauty of my house is an inner beauty. Perhaps the power of a prepared, approachable place lies not in the muffins in the oven, but in the space for a relationship.
First Peter 5 commends overseers to shepherd the flock of God that is among you. Who's your "among you" group? I'm thinking neighbors, soccer teams, cashiers at the store. Because really, hospitality travels with us, right? Even if it's in shoveling half of a batch of cookies (that you made from frozen dough, but who cares?) into a Ziploc and schlepping it across the street, or to that couple at church who looked a little worn last Sunday. It could be making a double recipe of something even before you know who you might share it with (I'm always amazed how God has plans for that kind of stuff). Or perhaps you're great slipping one note a week in the mailbox, just to encourage somebody and remind them God's got their name on the palms of His hands.
You might be the kind of person that can make people feel at home even if you're sitting in a Starbucks, or saying hi at the bank. I love the words of Romano Guardini: The deepest meaning of hospitality is this: to offer each other rest on the road to our eternal home. Most of this just means training our eyes to see with our "brother's-keeper" vision.
Back to the aircraft carrier analogy—what if every believer in Jesus possessed a radius of life-giving light and soul-harbor wherever they lived, wherever they traveled? How can we take seriously this command to love our neighbors as ourselves—to the tune of the Good Samaritan? (Don't miss this post by Barbara Rainey about our homes being an "Embassy" of Heaven.)
So there's a side benefit to being "that house" in the neighborhood where people (and/or adults) feel welcome. Without being too tacky here—I want our house to be a fun, welcoming home partly because I want the ability to know my kids' friends, to supervise their activity. I want to know what's going on, and I want to create a healthy atmosphere for positive relationships headed in the right direction. A bunch of kids bored when I don't know where they're at…? I'd rather have all that rowdiness within earshot. I don't demand control of my kids' friendships—but I will take responsibility.
The nitty-gritty reality: Opening our homes isn't without cost. Sometimes we're just toast. (Maybe those are good days for those boundaries; one friend hung a paper "stoplight" on her doorknob to cue neighborhood kids as to whether they could come in.) Sometimes our kids, selves, or spouses—especially those with sensory issues—need a haven. Sometimes having guests will hit us when our patience is tissue-thin. So hospitality isn't without discernment; it's just as generous as possible.
Some of you introverts are courageous to have made it to this point in the post! But perhaps I'm just suggesting we take the next step. What are one or two ways you could open your house for however God wanted to use it—or at least extend your hands to your neighbors?
Tell us. What ideas do you have for opening our homes?