My teen sat next to me on the couch.
The closeness wasn't exactly weird, but the heaviness in the air was.
"Hey, what's up?" I asked and then –the hardest part–I waited. It took awhile for the words to come and when they did, they broke my heart.
Uninvited. It's one of those things you feel on Instagram or Snapchat or Facebook when you see selfies and pictures of your peers having a filtered blast-at something you weren't invited to.
I hugged my teen. And I whispered these painful words, "Sometimes their mothers make me feel the same way."
I think we all know what it feels like to be excluded and even though it's hard; it's part of life.  We both agreed we probably wouldn't go to half the things we've been excluded from. There are circles of friends and circles within circles and sometimes we just don't get invited. But the real heartbreak, thanks to social media, is that we get an up close –often live– view of exactly what we 're missing.
This confession on both our parts led to an important and needed conversation we must have with our kids concerning social media.
"Honey, why don't you give me your phone for a few days," I said as I held out my hand. "You're not in trouble, but I think you need a break from social media for awhile."
I was half expecting a war.
Instead, my child looked absolutely relieved and said, "You're right. Thank you, Mom."
It hit me like a ton of bricks that this was why my child was struggling with feelings of inadequacy. Because when kids are too plugged into other people's worlds through social media, they have a more difficult time being thankful for their own.
Technology has been changing culture for years. A long look into the daily lives of our peers is always a click away. We scroll and sigh. We want things we didn't even know we missed. And we miss things we really don't even want.
Our culture loves social media, but social media doesn't always "like" us back.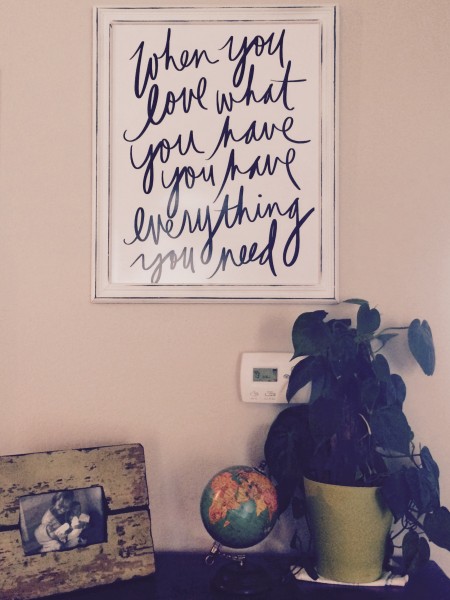 For generations, kids have compared themselves to others and wanted to fit in with peers. I have several junior high memories that center around finding out on a Monday what I wasn't invited to over the weekend and feeling left out always hurts.
Even though children today struggle with the same feelings, the world has changed since I was a kid. And social media is doing something to our kids that we didn't have to face:
It's offering them a live, all-access feed into the intimate and personal stories of their peers while it's happening. Kids are invited to watch it unfold, but not always invited to participate. And worse, with likes and comments and hashtags, we're given the power to rate and score other people's lives.
And it's changing how kids feel about themselves.
We decided a long time ago not to allow our children social media access until they became teenagers. It wasn't a popular decision in our house (or with some of our adult friends). But I can't tell you how many times, I've wished we waited longer.
"The problem for Christian parents isn't in the desire to shelter children; it's in the warped perspective that such sheltering can foster. We start thinking our kids are basically good and in need of moral direction, rather than recognizing our kids are basically bad and in need of heart transformation," Trevin Wax said in this important Gospel Coalition article.
So, I'm not advocating we strip our kids of all social media access or ban it until college, I'm suggesting we first, understand how it's affecting them and second, navigate it with them.
If I'm transparent with them (and you), I have to admit that sometimes when I'm scrolling through Facebook statuses or Instagram pictures, I feel jealous of what others have and discouraged about what I don't have. When I realize what's happening, I try to shut it down because within minutes of looking into other people's lives, I feel worse about my own. And if I feel this way as a mature adult, it is multiplied for my children.
The average teen logs into social media at least 10 times a day and if we're going to let them, we need to equip them. Everyone has different house rules. In our house, we monitor and limit technology and Internet usage, we filter and reserve the right to read texts, turn off data, hand in phones, and remind our kids that it's a privilege that can be taken away. (And yes, my kids sometimes resist and rebel against these rules (and I'm not just saying that to make you feel better).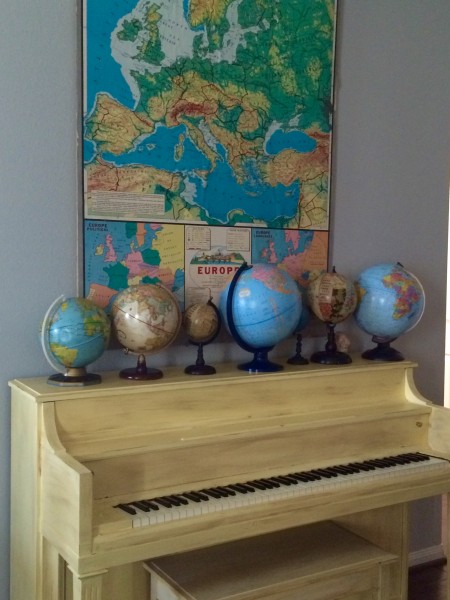 Here are a few conversations that might be a good place to start:
Talk with your kids about the term "friend." Social media has us friending people we've never met. That's not to say they won't become a friend, but defining what true friendship is will help our kids realize what it's not.
Discuss what it means to "like" something and how it feels to be "liked" on social media. It's a temporary high that can have a long-lasting impact on the way we feel about ourselves.
Ask your kids: How do you respond when someone is bullied online?
Discuss what kind of things should be said in person and not online or not at all? (Like confrontations and negative opinions).
Talk to your children about when they might feel left out (because of what they've seen online). Suggest taking a break and spending time with people in person.
Discuss oversharing.
So, yes, please let's limit and monitor social media, but also let's talk to our kids about it. They might resist, okay, they probably will resist, but that doesn't mean we should stop trying.
It's irresponsible to give our kids access to a virtual world where "friends" have more say than we do. But that's exactly what will happen if we choose to say nothing at all.