We are on our way home from a 12 hour, hot Texas day of touring a couple of potential colleges on your short list. I cannot believe you're about to begin your senior year of high school.
Two things: 1. College is fun. It almost made me want to go back. But I won't do that to you 2. I cannot believe we are here already.
(And mommas reading this–if you're wondering how quick that baby girl banging her spoon in her high chair while you're reading this will be visiting colleges, hold on because it will happen a lot faster than you think).
Last week, you turned in scholarship applications and essays, you trained for your new part time job and picked up my entire grocery list at the store. I even congratulated you on all the adulting but I wasn't kidding. You know I've tried to slow time down time, but you're 17.5 years old, and even if I'm not ready, you are.
This past year was one of your hardest. But it was also one of your best. I watched you transition from a large public high school to an incredibly small online one. It was brave and I watched you change your life. Nothing about it was easy, but most good things aren't. You learned some important life lessons that will carry you through most anything: You discovered the courage of stepping into the unknown; the inner strength of finishing what you started and the beauty of loving who God created you to be.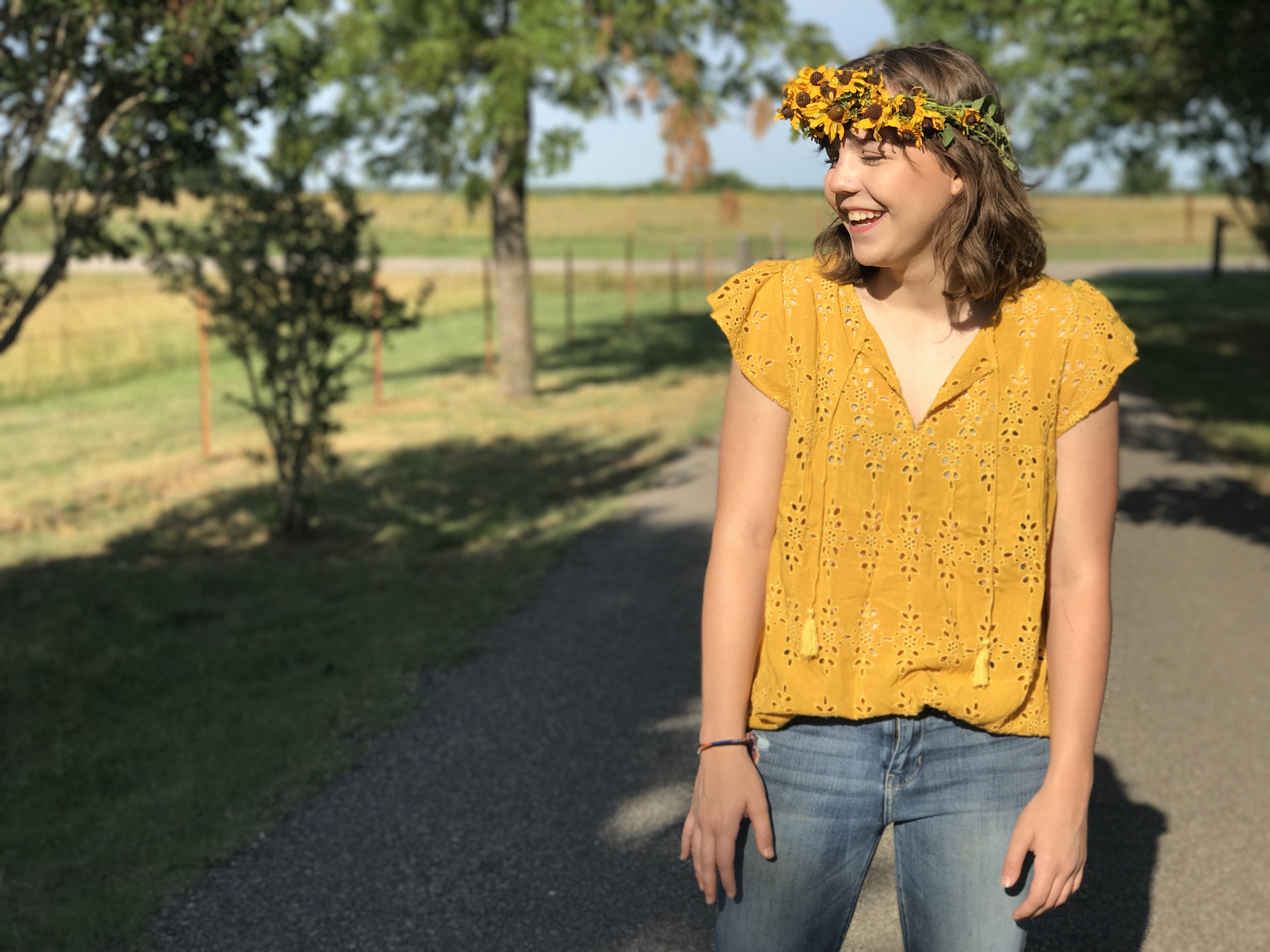 This was the year you decided to let your inner artist shine. You turned your bedroom into a palette and creativity became your muse. You helped design new fair trade product lines, you spoke into a new wholesale collection, you trained artisan groups with me in Africa, you created displays that are now in two retail stores and one of your beautiful water color drawings will be our next Mercy House t-shirt.
We have always known you were an artist, but this is the year you started calling yourself one.
(I remember the first day I called myself a writer and I know how important it is to say it out loud).
As we toured the college art buildings and walked through the ceramic classroom, the printmaking studio and photography dark room, and worked our way around studio displays, I watched your face brighten. By the time we reached the graphic design rooms and watercolor area, you were beaming.
We drove back home and we talked about colleges and careers. We chatted about dining plans and degrees. We dreamed about your future. We had a lot of unanswered questions, a lot of what if's and how will we's. It was beautiful and it was brutal. It was what growing up feels like.
But there's one thing I want you to know, dear daughter: God uses everything. We cannot always see His hand or trace it in our lives, but we can trust His heart. There will be paths we don't understand and roads we do not like, but God will take every dream and every disaster, every painful heartbreak and every hidden desire and He will not waste it. It's something you can hold onto on the loneliest days and darkest nights: God uses everything.
As we walked through room after room in those art buildings, I couldn't help but think of the women around the world that we love through Mercy House, the ones who we know by name. Everything they make (and we sell on their behalf) is redemption.. It's thread and clay. It's pottery, paper, paint. Wire and wool. Resin and rock, stone and sand. It's something from nothing.
It's art.
It's what God makes out of our lives. He takes brokenness and turns it into something beautiful. He takes the bits and pieces, the remnants and the ruined, the ashes and the accolades, the good and the bad and He makes something new. Something good.
God uses everything, girl.
And He will use you.
Love,
Mama