We crowded into her tiny home and stood in the center so we wouldn't brush against the dirty plastic sheet walls. She pushed back the filthy fabric hanging dividers from the ceiling to reveal two beds for our group to sit on. I immediately looked around for bed bugs as I sat down.
I didn't see any, instead my heart pounded at the squeaking and scurrying around of rats the size of cats under the bed and scrambling across the thin plastic roof. I had taken my Mercy House staff to the heart of a slum in Kenya, to the brand new home of one of our street moms.
Patricia, has been a part of Street Hope since May and was added  to the artisan group, along with five other new moms  after a huge store in America showed strong interest in carrying the tiny felt heart and tic tac toe bags the group makes. Patricia proudly pointed to her new couch and coffee table and began to pull out worn and wrinkled pictures of her children who were in school.
We asked Patricia what her life was like before Street Hope."You mean two months ago? I was homeless. My kids were either in Children's homes or sleeping on the street next to me. I was surviving." The heavy horror of her words hung in the air.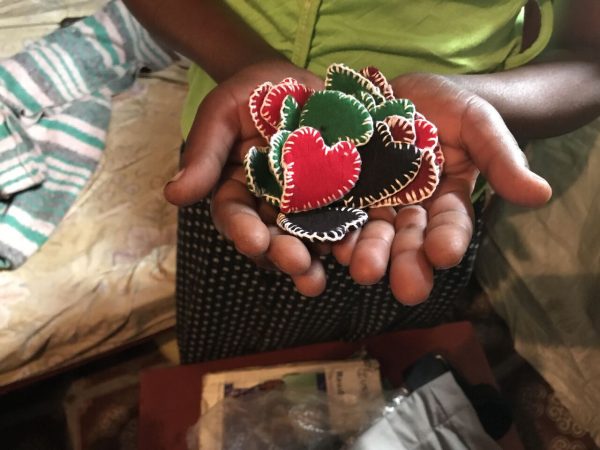 In America, her home, with it's dirty, used contents and insecure walls and roof, rat infestation, would have been condemned. But we all could see that this beautiful place was a huge step up for this survivor. And it was impossible to feel sorry for her because she was so proud of what she had accomplished in just two short months. I had to ask.
"You mean you've moved off the streets into this nice home, furnished it, put your kids in school with two months of money –from just making little felt hearts?"
She pulled the hearts from the Mercy House Global bag hanging on the end of her bed and snapped her head around and said these words like a prophetic warning, "Don't doubt for a second that we are using the money from our jobs to change our lives."
Oh, God, give us perspective.
It was a huge statement for a young woman who had survived by making unthinkable choices. She could have used the money for any number of things, the smallest to continue sniffing glue to numb the suffering that had become normal.
"We are so proud of you," I said as her words settled in my heart and tears filled my eyes. In that moment, my team decided to send pictures and this story to that big store in America to urge them to go ahead and place that big order and I decided I would tell you all about it when they started selling the little life-changing felt hearts.
Sadly, when our plane touched the ground in America less than a week ago, we didn't receive an order. Instead, we got an email saying after further review of the product, they would not be placing an order after all.
It's two steps forward, one step back. It's hiring 6 new moms in faith for a order that didn't happen. But I'm not sorry. I don't regret it.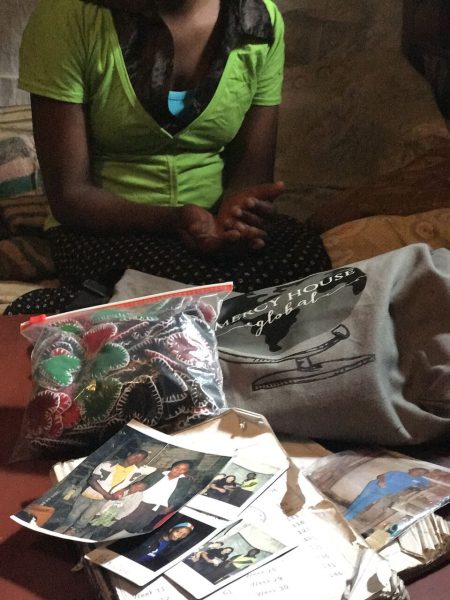 Because I don't doubt for a second that God has a good plan for these 16 street moms who now make 1000 little felt hearts with shaky sober hands every month (and they are learning to make new things). Don't doubt for a second that Mercy House Global is using every cent, every dollar to change lives.
Because I don't doubt for a second that we stood in Patricia's lovely home so we could tell you this story, so you can tell your local boutiques and gift shops, so you could buy little felt hearts and become a part of changing the world.