I'm a big fan of counseling.
After I lived (and wrote) this story four months ago, I wondered if I might need someone to talk to. It wasn't until my husband's shattered ankle postponed our summer vacation that I realized I was desperate for it. If I'm honest, I'd admit to you that I've been depressed with a very weary soul.
I'm learning a lot about myself. In one session, we talked about the things I have on my plate–as in my marriage, parenting, work, etc.  But I discovered with an insightful counselor that my plate was overflowing with things that belonged on other people's plates, including God's. Yeah, epitomes are awesome and hard.
So much of what I worry about is out of my control and isn't dependent on me–from challenging parenting situations to providing jobs for impoverished women. As I recovered from this week's panic attack, I kept reminding myself that keeping Mercy House going isn't on my plate and the thousands of women depending on our non-profit-don't need me. They need Jesus.
I need Jesus.
When I left Kenya four months ago, I left needing miracles. There will be miracles.  I felt as desperate to provide work as the women were to find jobs.  I've been watching and waiting and trying to keep my head up–to just keep going. The moment you're ready to quit is usually the moment right before the miracle happens.
Today, we stepped into miracle territory.
I walked into a room with six mothers–all of them mothers to the teen moms in our maternity homes. Some sold their own girls into slavery, others watched helplessly as their daughters were abused. Moms, who have looked me in the eyes and begged to be rescued, too.  I've sat in every one of their homes in the slums across Nairobi in the past four months and wept at their absolute hopeless situations.
But behind every fear, a miracle is waiting.
And today, it happened: I visited them at their new jobs in our very own loom and kiln center in a slum in Kenya.
Y'all—looms that make gorgeous rugs and kilns that bake ceramics.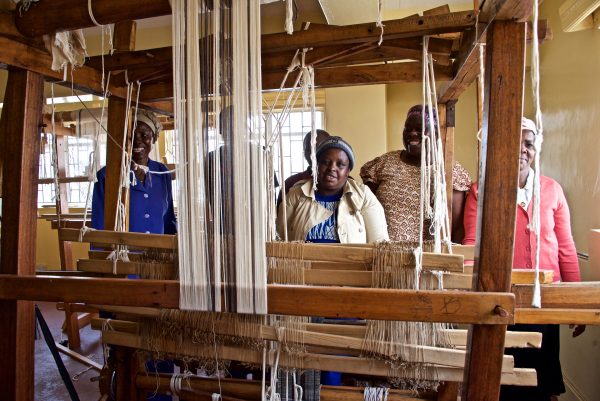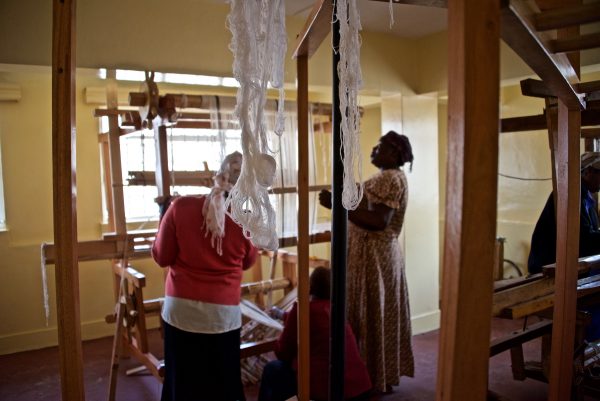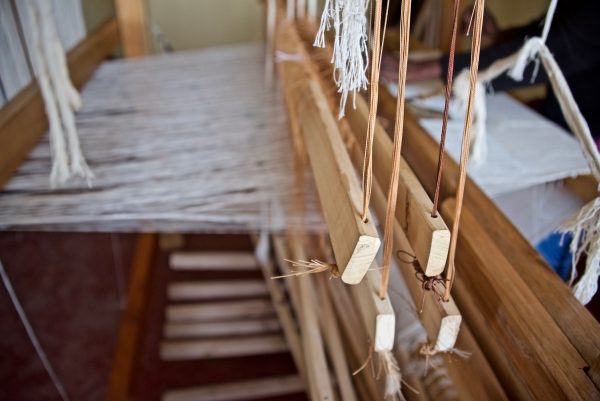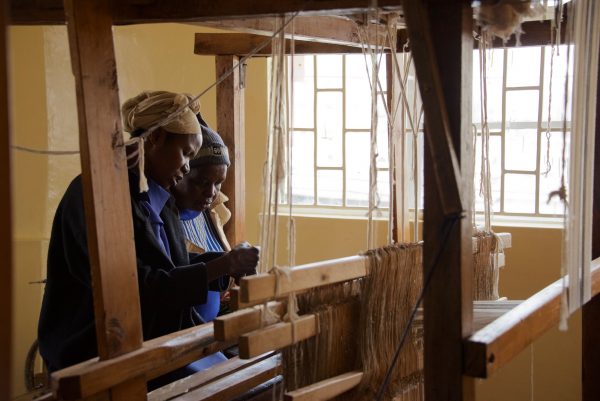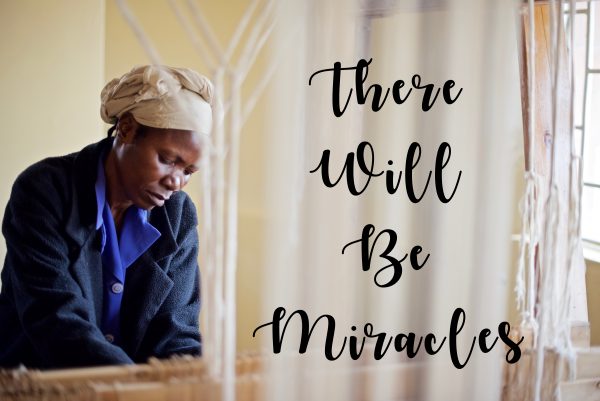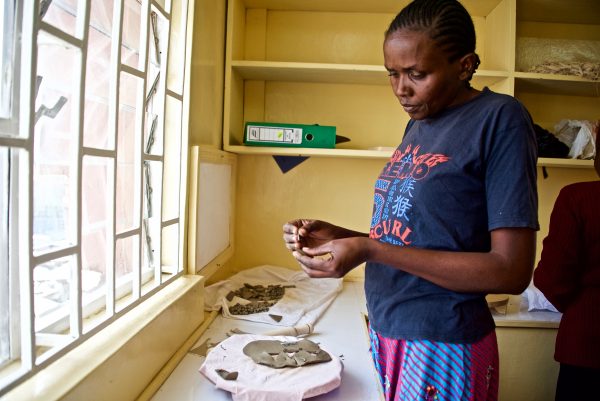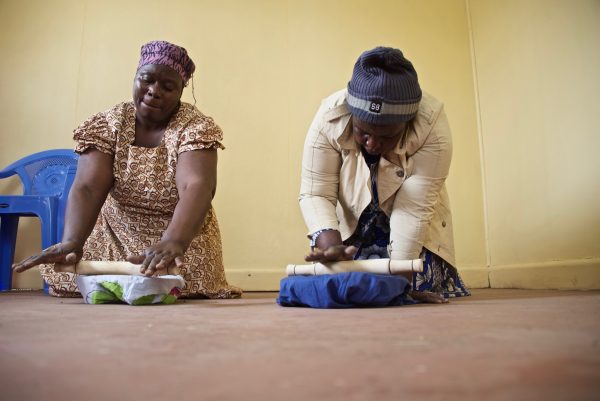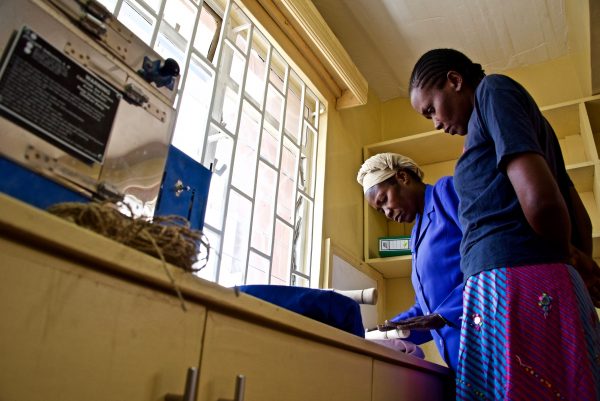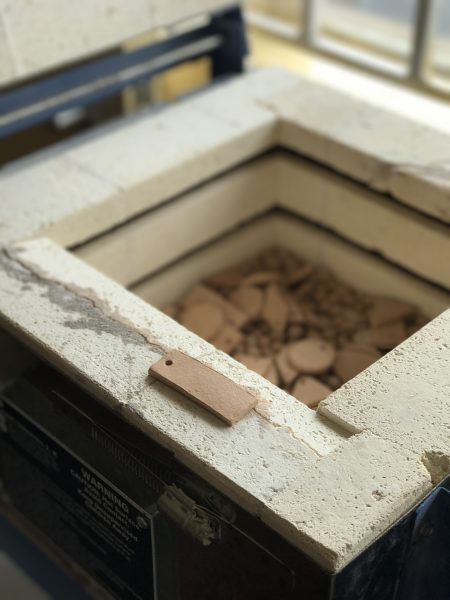 In a few months, we will have handwoven rugs and gorgeous ceramic beads from our newest artisan groups called–
Miujiza Clay &  Miujiza Textiles (MUE-jee-zah)
[Miujiza is the Swahili word for miracle)
I looked down at the first rug sample that was fresh off the loom and realized I was standing in miracle territory. Just four months ago, these women were in total despair and couldn't lift their heads and now they are becoming weavers.
God weaves the best stories. Because He is a miracle worker. If you need one, hang on… because there will be miracles.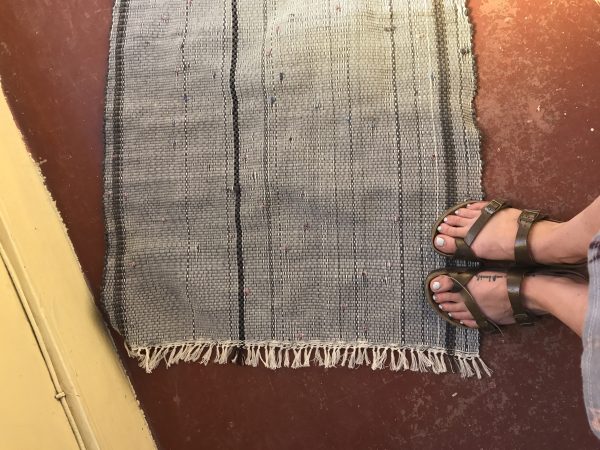 [The rugs and looms will first be available in 2018 through Fair Trade Friday. Please, come be a part of this miracle story–join the club!]