A month ago, I stood in a room in Kenya, in the middle of one of the poorest slums in Africa. Sewage ran freely instead of water, a hole in the ground served as a toilet and there wasn't electricity.
But the light that filled the space was blinding.
Hope brightens even the darkest places.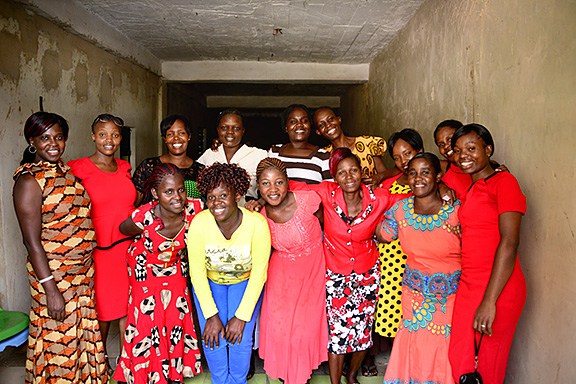 Remember when I told you how I stood in front of this group who call themselves Have Hope and I sobbed at their transformation. It has been miraculous and the possibilities hope provides–endless.
Over the past couple of years, I have watched what hope can do. It gave these women, born into unthinkable poverty and hardship, a reason to keep going.
Against all odds, these women have become Fair Trade Friday artisans, bracelet makers. And they have taken the money they have earned from accessories and they have put it to work. They pooled their money and came up with a business plan to start a taxi business and work themselves out of poverty over the next couple of years. (This is our dream for all of our Fair Trade Friday groups!)
Sometimes hope looks like a motorcycle.
Have Hope, laid hands and every ounce of hope they could muster on the bike they purchased as a group by saving a couple of dollars each a week for over a year.  As they prayed for this dream and its hired driver (yes, they created a job!), it was holy work. They, along with our staff, will be doing in-depth business training this summer, so they can turn their seed money from bracelets into a fleet of motorbikes that will carry them out of slum life some day.
When I left that room, I couldn't stop thinking about how to continue what we've started with them. Yes, I was full of hope, but knowing that poor women are counting on your help is a heavy burden. Sometimes it feels like it will crush me.
As I sat in traffic for the next two hours, I fought more tears, begged for wisdom and wrestled the burden out of my hands into His. Because I knew I had to help them sell a whole lot of bracelets for this dream to come true.
Only God can give us dreams with endless possibilities.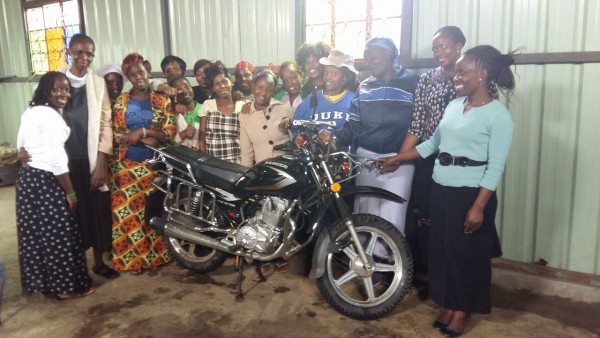 And that's when it came to me: Stackabilities | Bracelets that Provide Endless Possibilities –a trendy set of 5 stackable bracelets.
Everyone loves a fun party on their arm and stackable bracelets never go out of style. Last summer, we introduced our first Stackabilities in Summer Shades of coral, sand and sunset tones and then in Warm Whites, Midnight black and ombre blue. And this summer, the color of the year–shades of green. Every season Have Hope changes up the colors and in Jesus' name we will keep selling these handmade paper bead bracelets that will provide endless possibilities for one very special group of women in Kenya.
I can't do this alone and I know you and God don't want me to. Maybe you can sense the urgency in my words? One day God will say, "For I was hungry and you gave me something to eat, I was thirsty and you gave me something to drink, I was a stranger and you invited me in.." And we will answer, "Lord, when did we do these things?" I believe He might just answer, "When you stacked bracelets on your arms…"
I have hope that –together–we can provide endless possibilities!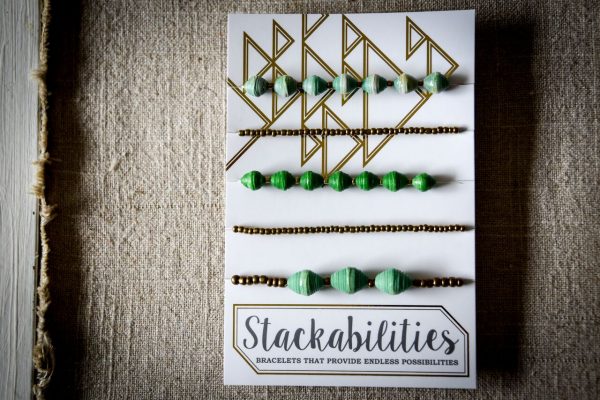 Today, grab up these trendy green Stackabilities for only $7—less than half price in today's flash sale!