The flood waters are slowly beginning to recede in our great state of Texas.
Many roads are still impassible; evacuations are still happening, shelters are filling; a curfew is in place in the city of Houston indefinitely.  Schools have been canceled in our outlying cities for at least another week and groceries are getting harder to find.
And it's every bit as bad as the news is reporting.
My Facebook feed is filled with friends, extended family, Mercy House volunteers and donors–who have lost their homes or are still displaced and have no idea if there's water in their house. My church has become a shelter with 180 inflatable beds. As some water has drained, reservoirs and bayous have overflowed and houses are still flooding. Our brave policeman and first responders, some close friends, have made human chains to rescue thousands. Every 30 minutes or so my phone lights up with a question or need or someone letting us know they are safe.
Everyone has been impacted in some way.
After we quickly cleared out our newest retail store as water rose, we moved all the fair trade product to higher ground at Mercy House Global and then we made some difficult decisions. Our local annual Gala (our largest fundraiser of the year) is a few days away and we decided to postpone it. I canceled flights for Maureen and her family coming from Kenya, and we delayed the launch of a new program because the timing feels wrong. Instead, we have turned our facility into a place to receive donations and supplies for flood victims. We are taking meals to recovery crews, responding in every way we can.
Because we have to do something.
I'm just a few miles away from the destruction and suffering in my city and I know if I'm feeling the overwhelming need to do something–you must be too.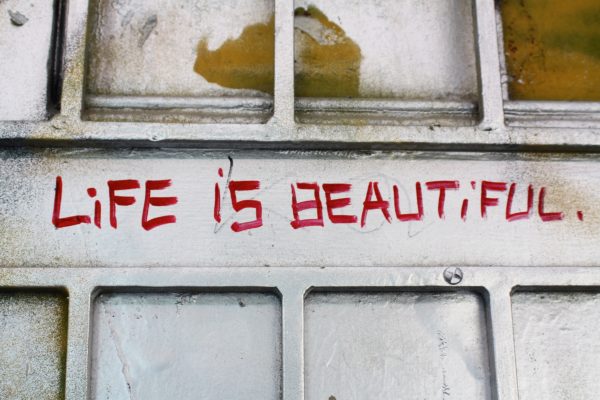 Here's why: Our hands are huge and heavy. They were made to be opened and we ache as we watch our neighbors lose everything. We have received so much and long to share it. We have the advantage over our neighbors in our dry homes and we long to do something. Because the weight of privilege is heavy.
It's this same exact heaviness that knocks the breath out of me every day. Because disaster, chaos, and suffering is normal for the many oppressed and impoverished women we work to empower at Mercy House. They don't have relief funds or safety nets, news coverage or government aid, no shelter at all–we are their disaster relief.
And we feel burdened to do something because we are supposed to. We aren't meant to walk around with empty hands focused only on ourselves.
We are still reading our dinner devotions out of the book, He Walks Among Us. This was in tonight's reading, "This "Who Is My Neighbor?" lesson is surely one of the hardest teachings of Jesus because it sets a very high bar: we have a responsibility for anyone in need whom we are able to assist. Now let me confess that I too have driven by homeless people and have not stopped. I too have failed to contribute to help in every tragedy. Even Jesus didn't heal every sick person he saw. But a bright thread of love and compassion ran all through Jesus' life and ministry. He was constantly giving and loving those around him and I think he expects to see that same thread of compassion woven through our lives."
The weight of that privilege will crush you if you let it or it will make your heart full–it all depends on what you do with it. We all need a little pressing now and then–and that's what you feel–the desire to do something.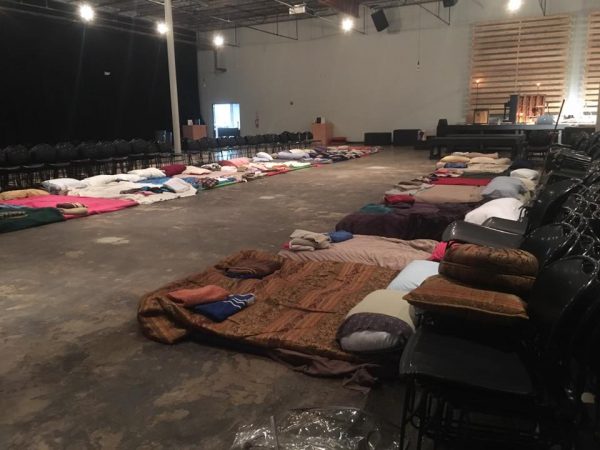 And you can.
5 practical things you can do today to help your neighbor:
Pray–for comfort, peace, provision. The sun came out this afternoon and that felt like a miracle.
Give to local churches in Houston. You can trust our local churches to meet needs in our city. Here's mine.
Purchase disposable needed items like diapers and medical supplies (Texas Diaper Bank; medical supplies)
Support local non profits in Houston like  The Refugee Project, Mercy House Global,and Houston Welcomes Refugees. Even without specific Harvey accounts, we are all doing everything we can to be the hands and feet of Jesus in our city and can be trusted and have likely been affected in some way by this disaster. Support is helpful.
Find a need in your city and meet it. I guarantee someone is praying that you will answer their prayer today.