A couple of months ago, I told the Mercy House staff that I wanted to be a real store (just like the time pinnochio said he wanted to be a real boy). I, mean, we have two brick and mortar stores, open and close signs, cash registers, time sheets and later this month we are adding a dressing room, but I was really referring to my emotional attachment to the beautiful fair trade items that haven't sold.
I realized that holding onto items for too long didn't actually do much to help the women we are empowering world wide. If we don't move it, we don't make room to buy more from them. We started weekly flash sales (every Monday) offering deep discounts.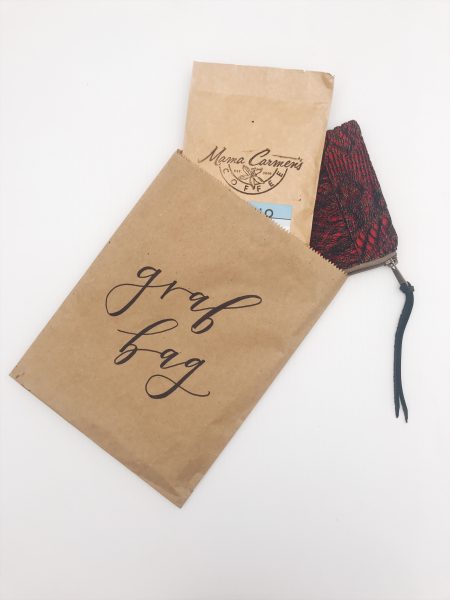 And a couple of weeks ago, we had our first annual sidewalk sale at one of our Mercy House stores. I let it go and it was fun and a big success! We wanted our online friends to be able to participate and so we created 100 grab bags and they are up for grabs now. Each bag has 5 items in it that retail for over $50 each and we are selling them for $8 bucks.
If you told me 8 years ago, that we would have multiple subscription clubs and retail stores and 30 something fair trade home parties just next month–all to support three rescue homes in Kenya, I probably would have laughed and then cried and possibly run away. But here we are and all I can say, God is good, there will be miracles, oh, and friends, this is a really good sale.