I don't remember when our dinner conversations began to change. But at some point, they did. They transformed from "Please don't throw your peas," to "Please don't make fart noises at the table," to "Please put away your phone while we eat." There haven't been highchairs or booster seats in the house for a long time, but we do still wipe up the occasional spills. Because even adults turn over water glasses. Ahem.
The other night as I listened to the dinner chatter, forks scraping plates, and general noisy teasing with a side of arguing, I had this deep thought: my kids are nearly grown. 
The conversation turned to the future as it so often does now and I tuned into talk of college and careers and creating a life outside this house. It's fun and exciting and a little sad and a lot of heartbreak all wrapped up in a messy momma's heart.
"What do you think I should do with my life, Mom?" one of my kids asked. I heard the teasing in the question, but I thought about the half-serious question a second too long.
I want you to do good.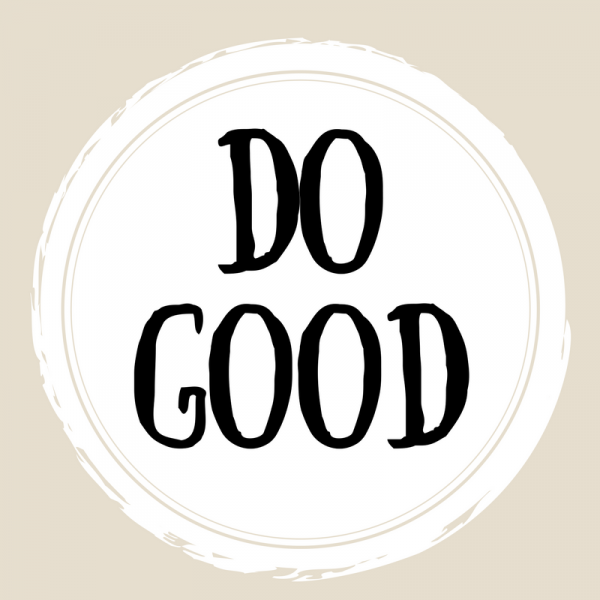 It wasn't profound, but I said it with a lump in my throat and tears in my eyes and enough conviction that every eye was on me.
I care what careers my kids will choose and what jobs they will land. I care about their choices. But even more, I want them to care about others. I want to raise the kind of people who bring more to the table than they take away, who go the extra mile for someone besides themsebles, who look for the one person in the room who needs a smile. I want to thrust kids into the world who will make it a better place–not because they are good, but because they know a good God.
One of my favorite quotes from Mother Teresa says, "The good you do today, people will often forget tomorrow. Do good anyway."
Do good anyway kids. That's what I want you to do inside this house and outside of it.
I think maybe I focused a lot on raising kids to be good and that's different than doing good. We aren't perfect and we are going to mess up. But the world desperately needs some good. Now with the clock ticking on an empty nest, I want to tell my kids to do good.
God didn't save us so we could just exist and live good lives. He called our name and we ran out of the grave to do something good for someone else. God has given every believer–you and me, our kids included– a unique ministry to reconcile lost people to Jesus. This is our life purpose. This is the end result of doing good. We point people to a good God when we do good things.
Galatians 6:10 "Let us not grow weary in well-doing, for in due time we will reap a harvest, if we do not give up. Therefore, as we have opportunity, let us do good to everyone, and especially to the family of faith."
Take the 4-fold Do Good Challenge as a family. The world needs us to do good. Start these conversations around your dinner table. You won't regret it.
Do something unexpected for someone else.
Do more than you're asked.
Do good things when people aren't watching.
Do good because it's right, not because there will be thanks.