It's such an honor to host Sally Clarkson's words on my blog today. She has written dozens of books, taught and mentored countless mothers just like me for years. I'm excited about her inspired, biblical teaching on parenting. It is  so important in our culture today. 
Guest post by Sally Clarkson
It is Sunday morning, and I'm flipping pancakes. After so many years, the effort expended to get six people into a car and on their way to church never ceases to amuse and exasperate me. It is the day we set aside to honor God particularly, the day we all feel most compelled to be spiritual, focused, and thoughtful. Yet we are actually often rushed, frantic, and occasionally even annoyed!
The longer I've lived, the more comfortable I've become with the busy-ness of mornings like these. It is better to resign oneself to the bustle and make room for meaning and delight in the midst of it. Accepting this reality helps soothe my mood, even if it means being five minutes late to church.
There will come a day when we arrive on time, I think, but today is probably not that day. So I take a deep breath and flip another pancake. "Breakfast in five minutes!" I shout up the stairs, "Be ready for church!"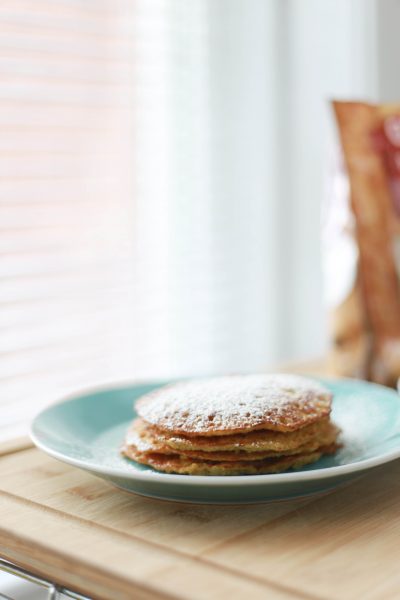 Footsteps drum down the stairs, chairs are pushed back and pulled in, a prayer is said and soon, not a single pancake is left. With mugs full of tea and mouths full of scrumptiousness (if I do say so myself), we listen while Clay reads aloud a psalm that has captured his imagination this morning. Joy wiggles a little as he reads. But I can see on her attentive face that she is chewing on the words Clay reads out in rich baritone.
Clay thumps the book closed and removes his reading glasses.
"What do you all think?" he asks, surveying the breakfast table. This week's Scripture focuses on holiness—a lofty topic for preteens.
"I think that if God gave everything to make us His, then we should live our lives set apart for Him. It's how we should respond to His kindness," Joel offers. Until this moment, he's been sleepily consuming chocolate chip and pecan pancakes, leftover from Sarah's plate. Once again I'm reminded not to judge my children's engagement by what's obvious on the outside!
Everyone else adds their own thoughts on the reading, even little Joy, who was destined from a young age to hear many conversations beyond her years. Then Clay leads us in a prayer, and everyone rushes their dishes to the sink. I decide we'll finish washing up later and leave them to soak for now. After a mad dash of socks, shoes, and unevenly tied shoelaces, somehow we all end up in the car. And I don't even think we'll be late.
What a miracle!
We followed a ritual similar to this practically every Sunday morning while our children were growing up—a sit-down breakfast with a special treat like pancakes or French toast, a family devotional, and time for us to reflect together on what we had read. In fact, we still do it with whoever happens to be home at the moment.
Why is it so important to us? Why did I go to the extra trouble of yet another special meal on yet another morning—especially when church offered doughnuts?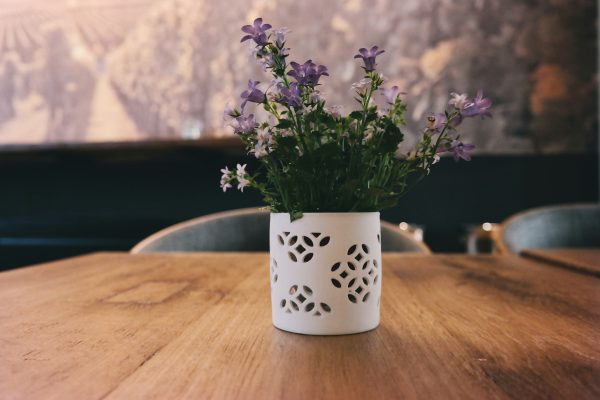 Here are a few reasons. We determined that in our home,
Sunday mornings are for celebration, a time of recognizing the exuberance and extravagant love of God; not a sour, boring, heavy time. Delicious food set the stage, so to speak, for the rest of the day.
Sunday mornings are for conversation, an opportunity to talk about the things we were learning and experiencing in our walks with God. Discussing a scripture passage was a simple door to those conversations.
Sunday mornings are for preparation, a chance to center our hearts, consider our upcoming time at church, and hopefully walk through the doors ready to receive and give to the family of God around us. Having this time together, eating, talking, and just enjoying one another's company is so much better than rushing everyone out the door—and expecting them to be able to connect with others once they arrive at church!
What can you do in advance to make this upcoming Sunday an anchor for your own family's week?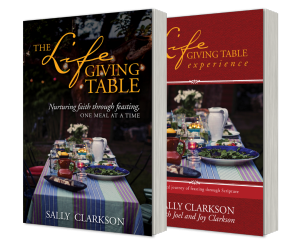 I am so excited to introduce my latest books, The Lifegiving Table and The Lifegiving Table Experience! They're full of stories of my family's practice of conversation, discipleship, encouragement, and more around the myriad types of tables we've shared (and some of our favorite recipes, too!) You can learn more about them here: www.thelifegivingtable.com