Everything about the situation was dark. The dirty, slippery path to the one room home, the oppressive heavy feeling in the slum, the lewd looks of men calling out to us as we passed, the paper thin room itself without any natural light and the sadness in the air.
It was dark.
One of my darkest days was sitting in that home trying to feel hope. Tears rolled down my cheeks as I prayed for a miracle. Not a feeding of the 5000 or sea-splitting kind of miracle, just a bit of light.
I've returned several times now to that little home in the slum in Kenya because when you rescue a pregnant teenager, you have to empower her only living family member so a teen mom and preschooler can eventually go home.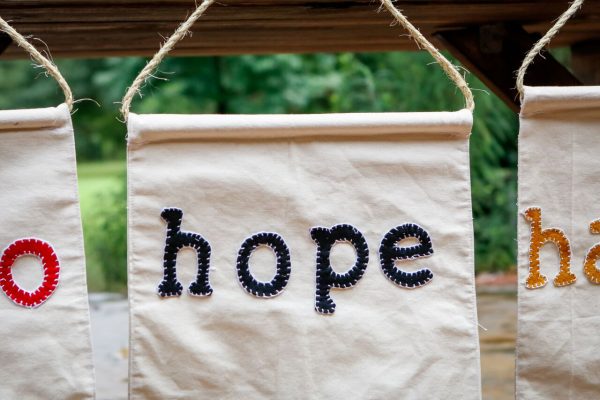 On one of those visits, we had an idea. It wasn't significant, but a seed of hope had been planted and for the first time, we could see a crack of light.
It was dark, but it was not hopeless. Because as Desmond Tutu says, "Hope is being able to see that there is light despite all the darkness."
Isn't hope the one thing we need most in the middle of our darkness? I know that hope gets me out of bed on dark days. Hope helps me believe in the impossible. Hope is enough.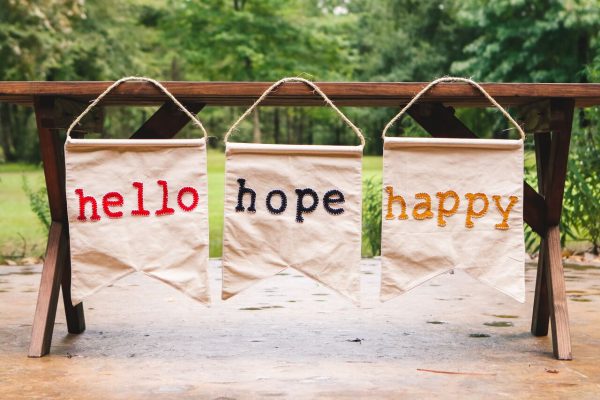 These fabric banners are proof. They are just one a many items in our Winter Collection that's launching today at Mercy House. Nearly a year ago, we showed our friends in Kenya how to make them and it's been a challenge. From keeping the fabric clean to sewing felt letters on straight to consistency.
The newest batch of banners are just a little bit closer to where we want them to be—not perfect, but improved. (Click to scoop up one of the samples we've received).
When the world says give up. Hope says try one more time.
Three jobs are provided with every banner. We are offering it at a ridiculous price today so that we can order more.
Because hope wins.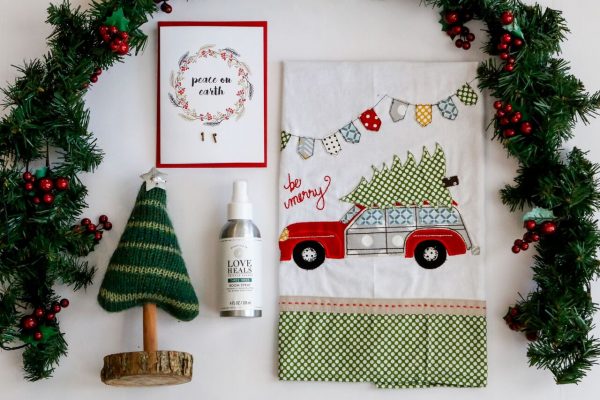 Click to see our darling Winter Collection at Mercy House (with new and restocked items added until Dec. 1!)