My 10 year old has a long Christmas list.
Every time she tells me something she wants under the tree, I ask her what she's going to give. Because sometimes we just need to be reminded the reason for the season.
It's not about getting, it's about giving. It's not about more for us; it's about more for others. It's about the Greatest Gift of all that's already been giving and we have a chance to share Him with others.
It's our job to offer that perspective shift to our kids every chance we get. But if we're honest, we need it ourselves too.
I'm deeply, deeply grateful for this life. Gratitude has taught me to see others more clearly because I'm not looking at myself. I'm grateful for the wake up call to do something that matters. For the reminder that life isn't all about me.
For the chance to ask myself three very important questions every day: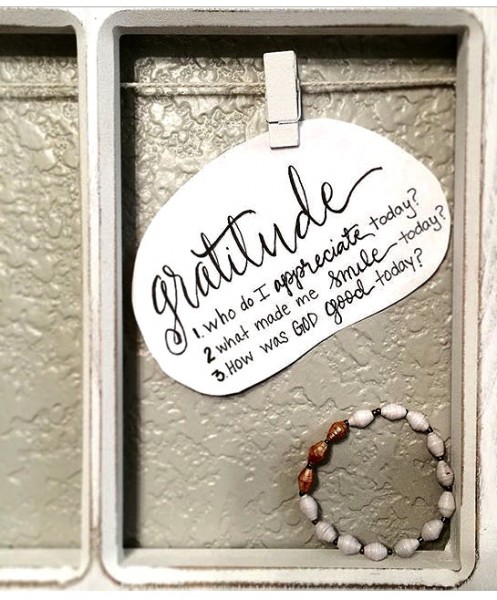 1. Who do I appreciate today?
I'm an introvert who isn't much of a people-person. I like quiet. I like being alone. That's why it cracks my husband up that over the past five years since starting our nonprofit (which depends heavily on volunteer support), our back door has become a revolving one. One day, Terrell asked me if it bothered me to always have people over. "You used to hate having company," he reminded me. I cringed because it was true.
"I love this change in me. We need so much help. We couldn't do this work without people coming to serve."
Opening my home, opened my heart to see people around me. And every day is another chance to appreciate the people in my life..from the selfless volunteers at Mercy House to the noisy kids at my dinner table. When we stop to ask the question, the answer is usually obvious.
2. What made me smile today?
Be specific. It could have been fluffy kittens or the quick-wit of your teenaged son. Grateful people don't just say, "thank you." They say, "thank you because . . ." and they offer instances, the little things that we don't always appreciate. When we are specific in our thankfulness, we are more vulnerable and authentic. It makes the people in our lives want to continue giving to us because we notice what they do.
We've all heard the saying, "stop and smell the roses," and I think we should actually stop and smell the roses. When we really slow down and savor the good experiences, the people who have blessed us, and the gifts in our lives, we are choosing gratitude.
3. How was God good today?
Clean houses and new calendars. Kids who surprise us in a good way. Husband who fill our cars with gasoline in the chilly wind so we don't have too–all goodness from God–every good and perfect gift is from Him. Even on the worst, most horrible, very bad days, God is still good. We can always find beauty in the ashes, even if it means digging around in the soot. Sometimes the best way to find joy, is to express gratitude.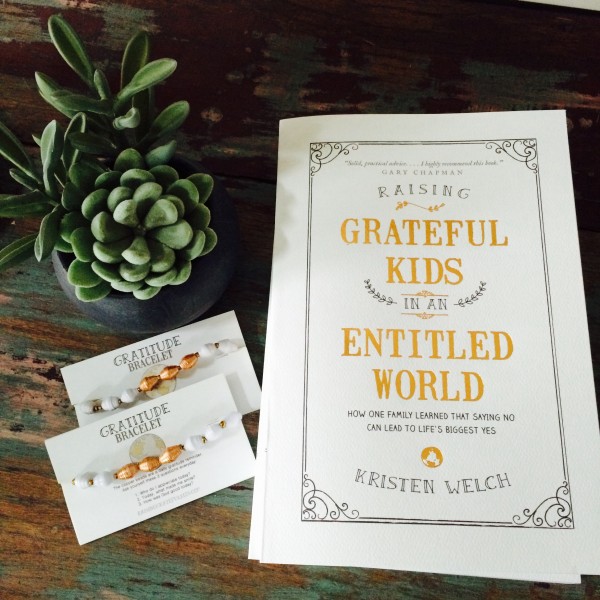 Get the book that will stir up gratitude in your home here and today in our Flash Sale get a fair trade gratitude bracelet here for $4 created by impoverished women in Kenya who are grateful for the opportunity to work with dignity.